Ierse president bezoekt Mesen / Irish President visits Mesen - 09/06/2007
Op zaterdag 9 juni 2007 bracht de Ierse presidente Mary McAleese een bezoek aan Mesen en Wijtschate. Hieronder een aantal foto's van het bezoek aan het Ierse Vredespark te Mesen.
President McAleese has attended the 90th anniversary commemorations of the Battle of Wijtschaete – Messines Ridge in Belgium.
The commemoration acknowledged the supreme efforts of the men of the 16th Irish Division and the 36th Ulster Division, who fought and died side by side when taking the German-occupied Flemish town of Wijtschaete on the 7th of June 1917.
Paying tribute to the fallen, President McAleese said, 'We know they came from different traditions which had very different ambitions and yet on these fields their different traditions were put to one side. They were human beings who had a common cause and, through each other, they worked for that cause and showed to each other a goodness, a graciousness, a kindness, a love, a cherishing of one another. It is a share memory and we need shared memories.
President McAleese unveiled a Peace Tower at Messines in November 1998 in the presence of Her Majesty Queen Elizabeth II and Albert, King of the Belgians.

Op enkele foto's kun je klikken voor een grotere weergave. / You can click on some pictures to enlarge.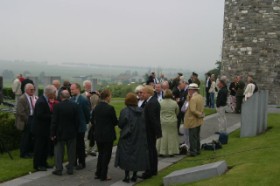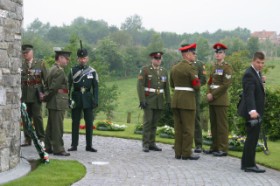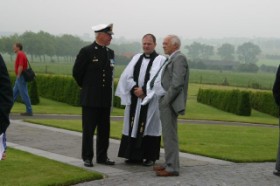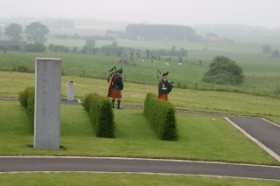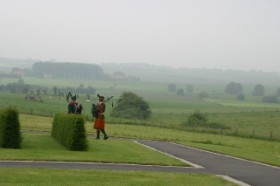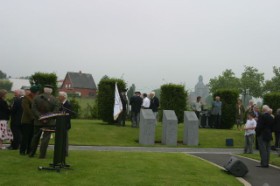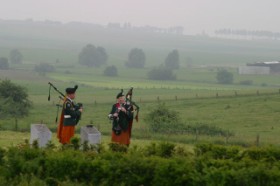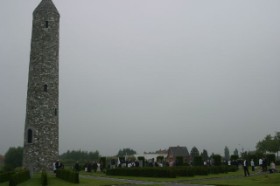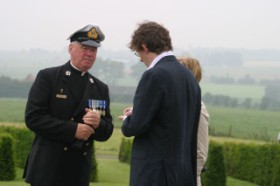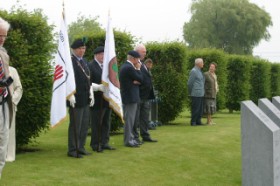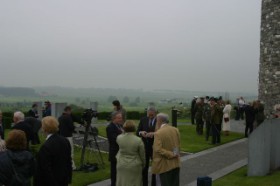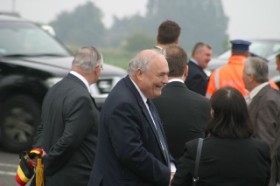 Arrival of the President and greetings.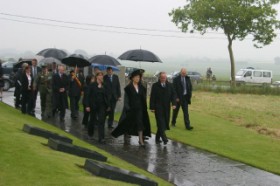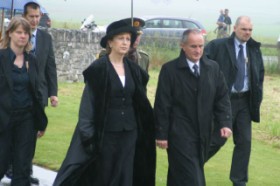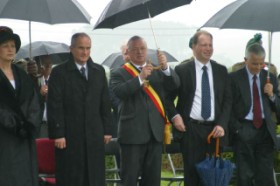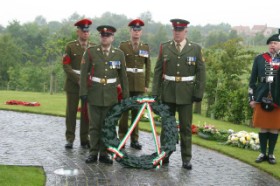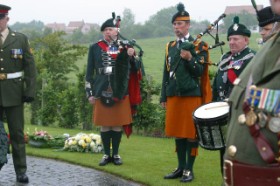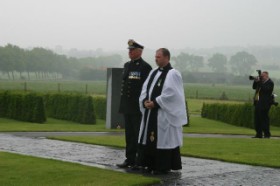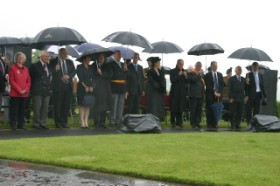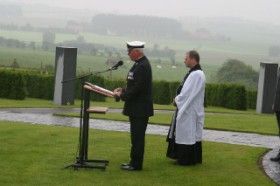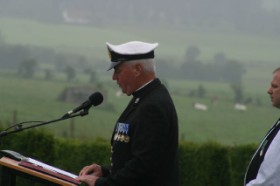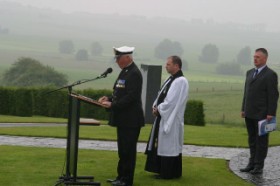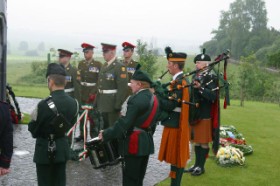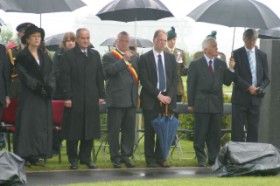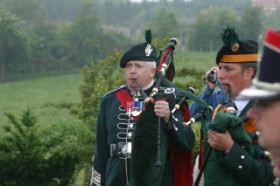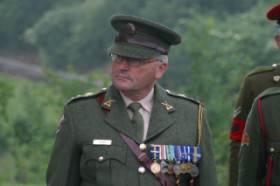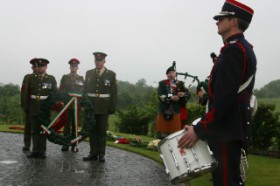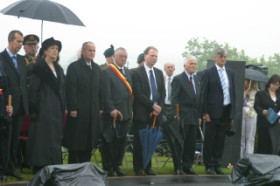 Laying of a wreath by the president.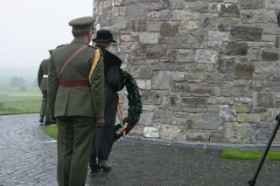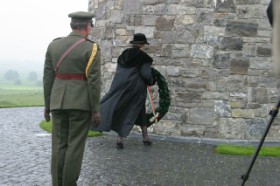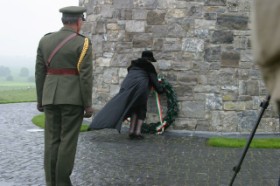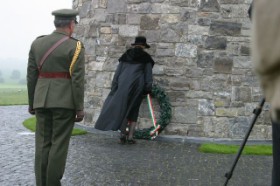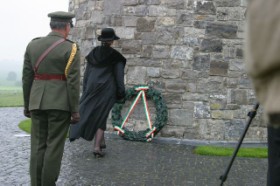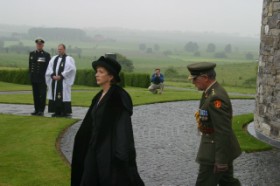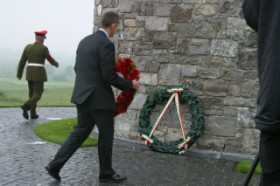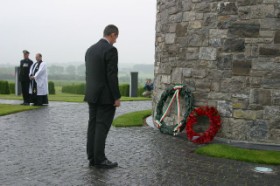 The governor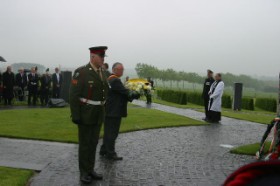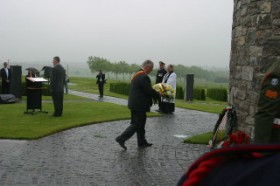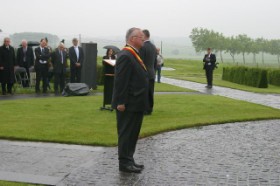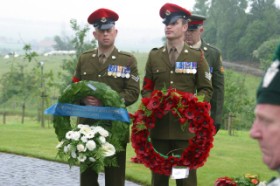 Mayor Sandy Evrard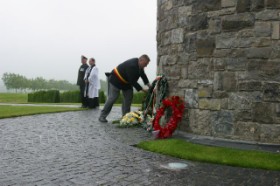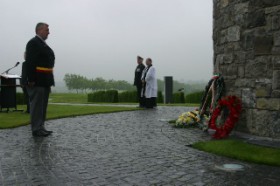 The Ambassadors of the United Kingdom and New Zealand.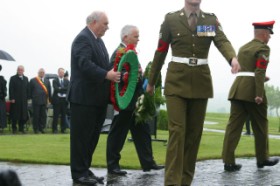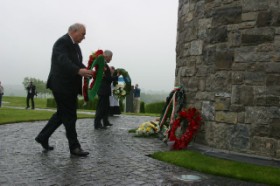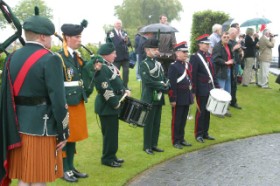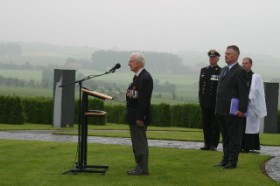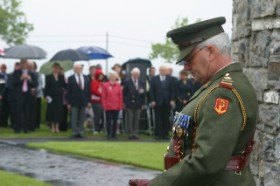 Last Post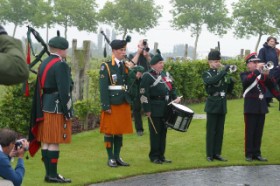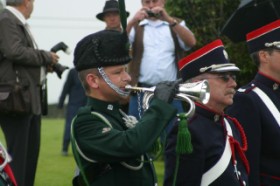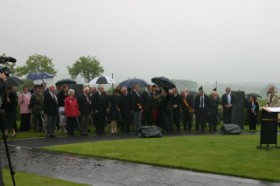 ------------------
Pictures by Dominique Bascour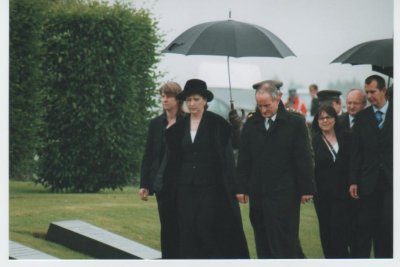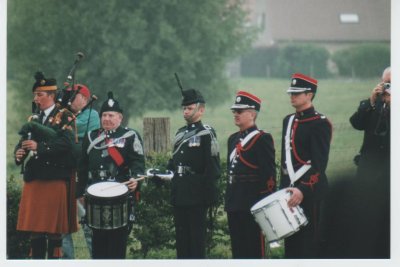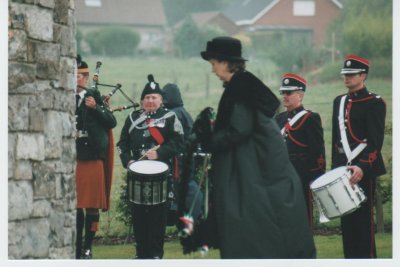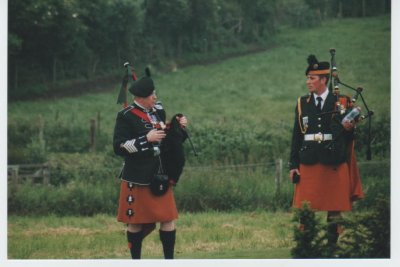 Deze rubriek staat open voor iedereen.
Ook jij kunt foto's doorsturen voor de rubriek "Je was er bij". Ons adres: info@westhoek.be
Everyone can send pictures for the pages "You were there". Our address: info@westhoek.be