Last Post - Ieper - 16/03/2007
Hieronder een aantal foto's van de Last Post op vrijdag 16 maart 2007 aan de Menenpoort te Ieper in aanwezigheid van Tom Chanter, de achterachterkleinzoon van Field Marshal the First Earl of Ypres, Sir John French. Samen met burgemeester Luc Dehaene woonde hij om 20u de Last Post onder de Menenpoort bijwonen.
Tom Chanter is 14 jaar oud en leerling aan de Wellington School in het Britse Somerset. Hij kwam naar Ieper op vrijdag 16 maart op schoolbezoek met zijn history class. Zijn grootvader, de derde en laatste Earl of Ypres, bracht vele veteranen van de Eerste Wereldoorlog naar Ieper. Hij overleed in 1988. Zijn grootvader was de veldmaarschalk John French, naar wie een straatnaam in Ieper nog verwijst.
Please find below a few photographs of the Last Post ceremony on Friday, March 16th, 2007, at the Menin Gate at Ieper in presence of Mr. Tom Chanter, great great grand son of Field Marschal John French.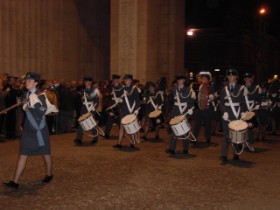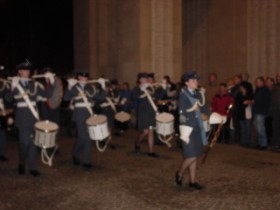 Benoit Mottrie (middle), chairman of the Last Post Association, and Guy Gruwez, honorary chairman of the Last Post Association great Tom Chanter and give him a present.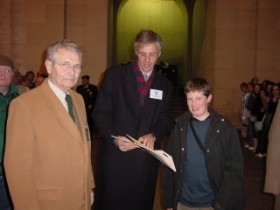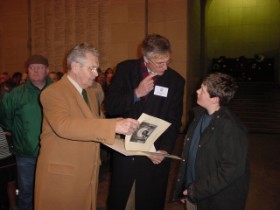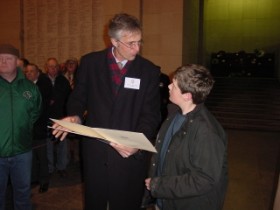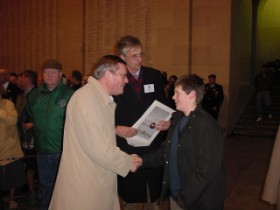 Mayor Luc Dehaene (left) has joined.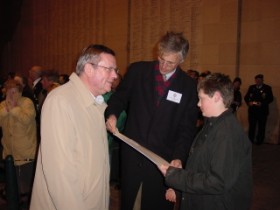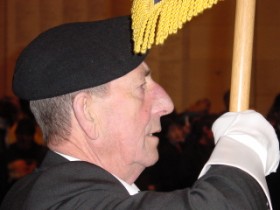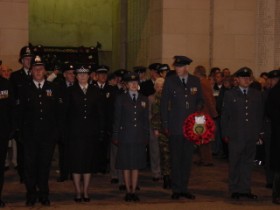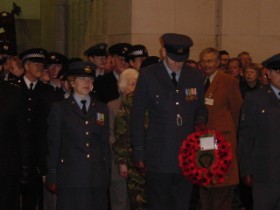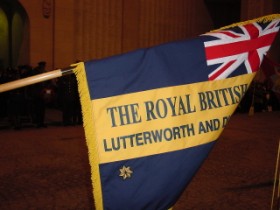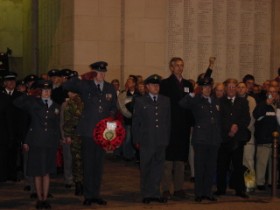 Last Post followed by the Exhortation.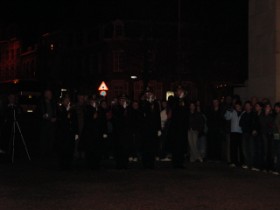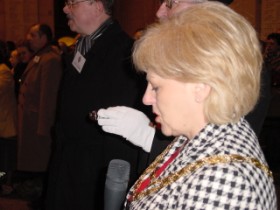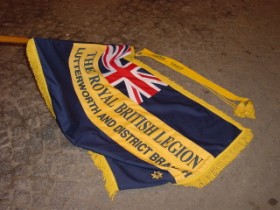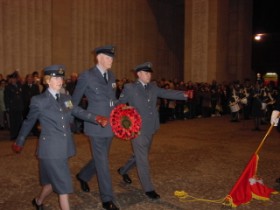 Laying of wreaths.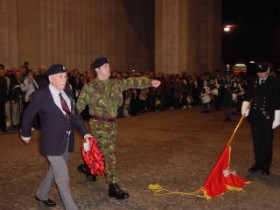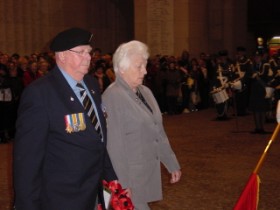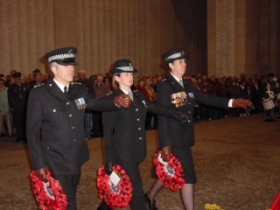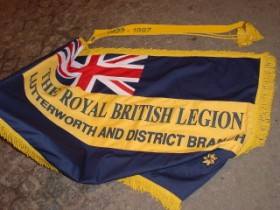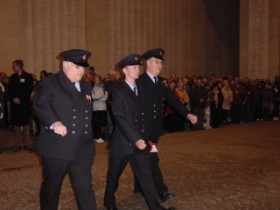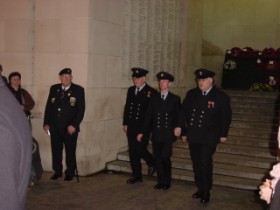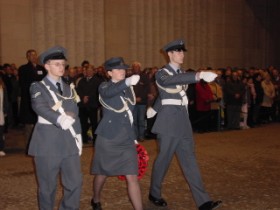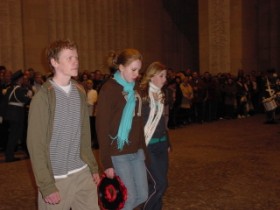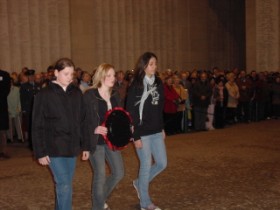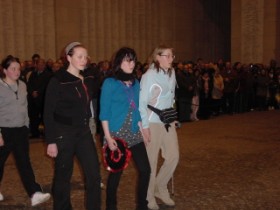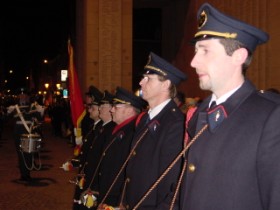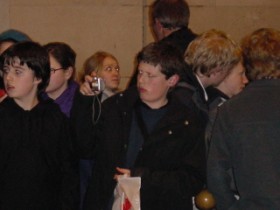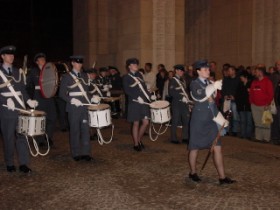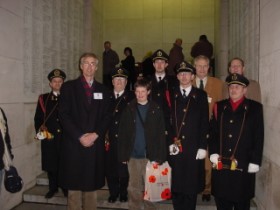 Tom Chanter with the buglars.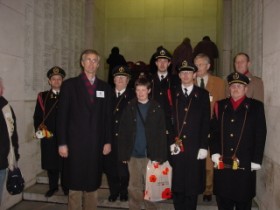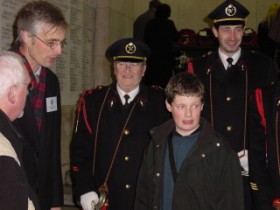 Deze rubriek staat open voor iedereen.
Ook jij kunt foto's doorsturen voor de rubriek "Je was er bij". Ons adres: info@westhoek.be
Everyone can send pictures for these pages "You were there". Our address: info@westhoek.be