Remembrance - Boezinge - 11/11/2007
De Vrienden van het In Flanders Fields Museum hielden een 'remembrance' voor de Scots Guardsman Private Robert Liddle Kilgour die op 24-jarige leeftijd sneuvelde op 31 juli 1917, de eerste dag van de derde slag bij Ieper. Deze remembrance had plaats in samenwerking met The Leith Concertband uit Leith nabij Edinburgh. De band verzorgt reeds meerdere jaren de herdenkingsplechtigheden van 11 november in Vlamertinge (Ieper). Plaats van het gebeuren: Artillery Wood Cemetery in Boezinge.
Remembrance to the Scots Guardsman Private Robert Liddle Kilgour who died on 31 July 1917 by the Friends of the In Flanders Fields Museum. The remembrance took place on 11 November 2007 at Artillery Wood Cemetery, Poezelstraat, Boezinge (north of Ieper).
The cemetery was started by the Guards Division after the Battle of Pilkem Ridge at the end of July 1917. It is the burying place of the famous Irish poet Lance Corporal Francis LEDWIDGE (1st Bn. Royal Inniskilling Fusiliers), who died on 31 July 1917 (age 26). A short distance from the cemetery, a small memorial has been erected in his honour on the former railway line Ieper-Torhout.
This remembrance was in cooperation with The Leith Concertband from Leith, near Edinburgh. For a couple of years now, the band has been performing at the Armistice Day ceremonies at Vlamertinge (Ieper).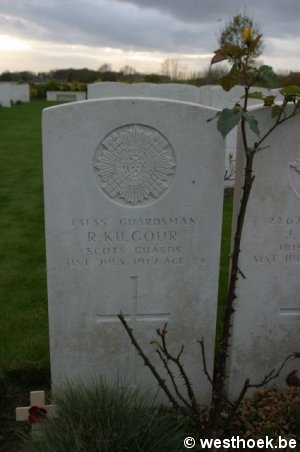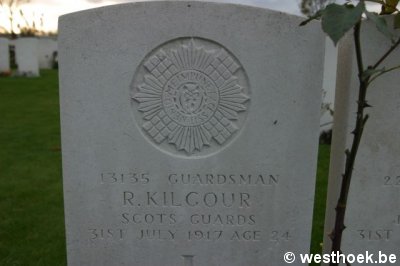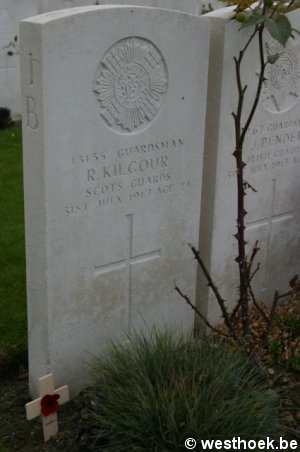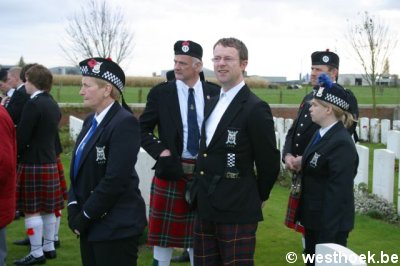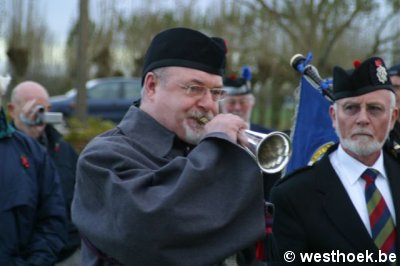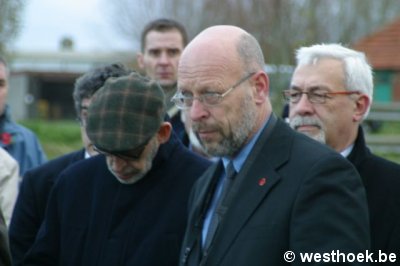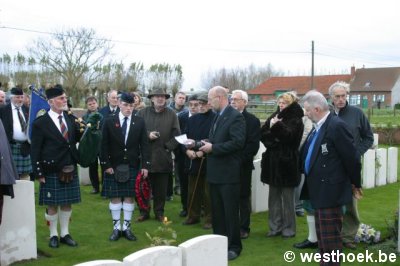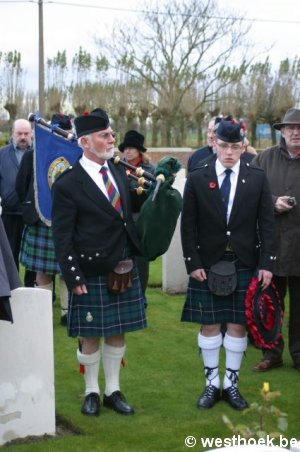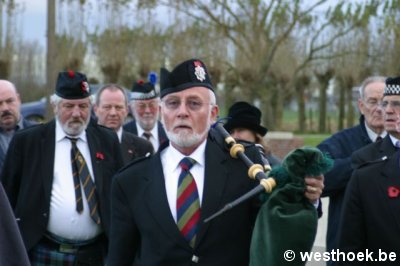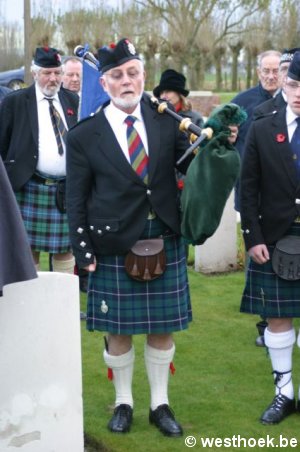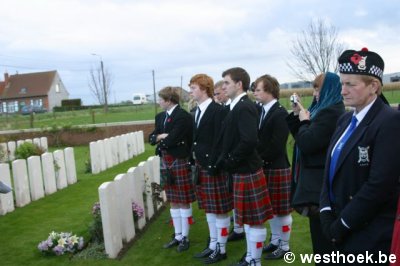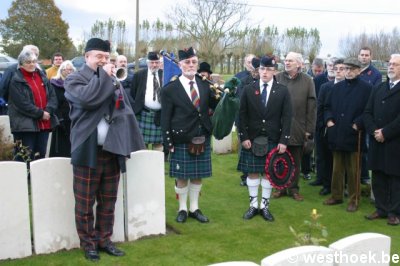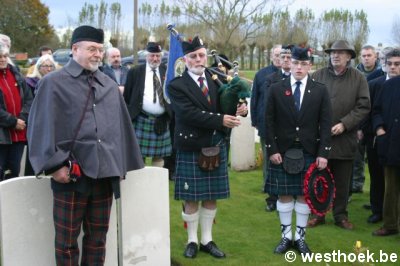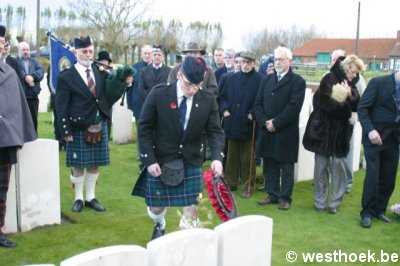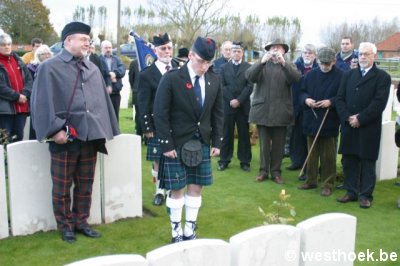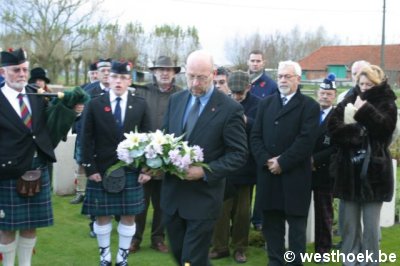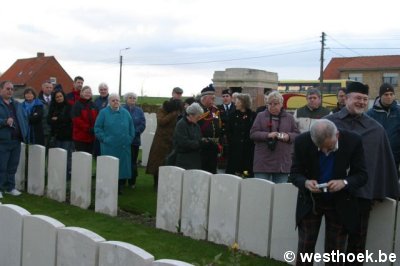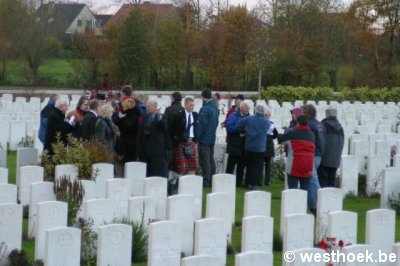 Deze rubriek staat open voor iedereen.
Ook jij kunt foto's doorsturen voor de rubriek "Je was er bij". Ons adres: info@westhoek.be
Everyone can send pictures for the pages "You were there". Our address: info@westhoek.be