Poppyparade - Ieper - 11/11/2007
Hieronder een reeks foto's van de voorbereidingen op en de eigenlijke poppyparade in Ieper op wapenstilstand 11 november 2007.
Please find below some pictures of the preparations for and the poppyparade itself on Armistice Day at Ieper on November 11 th, 2007.
Enkele bezoekers voor het gedenkteken voor de militaire en de burgerlijke slachtoffers (W.O. I - W.O. II) van Ieper.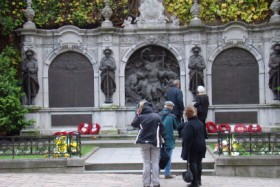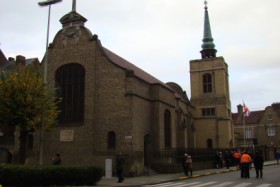 The Saint-George's Memorial Church is completely full for the service at 9.30 am.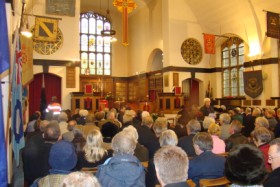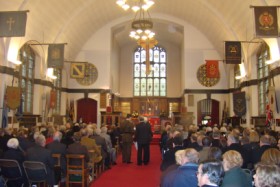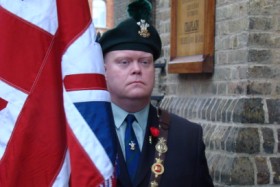 Minister Prentice and the Ambassador of Canada arrive for the service.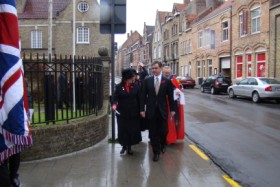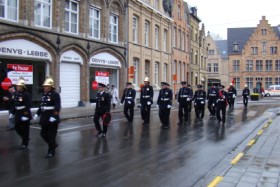 Meanwhile, a second service takes place in the catholic Saint-Martins and Saint-Nicholas cathedral.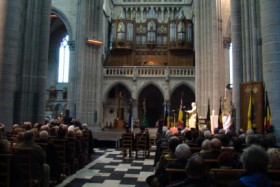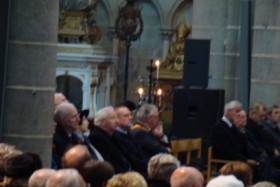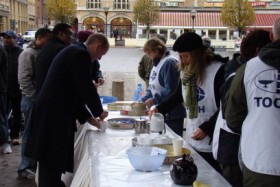 On the market square, volunteers of Toc-H offer tea to the visitors.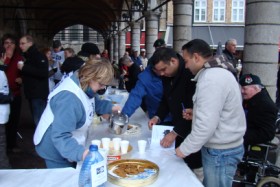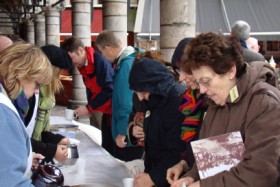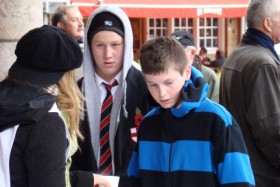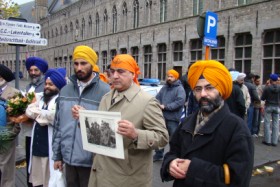 Again this year, many sikhs participated in the poppyparade.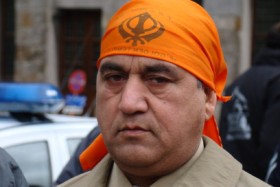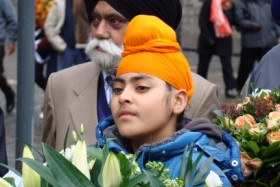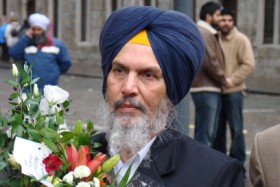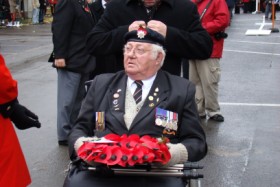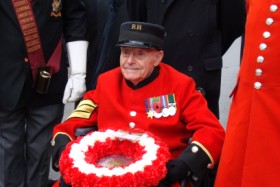 And also o few Chelsea pensionners.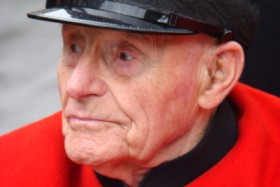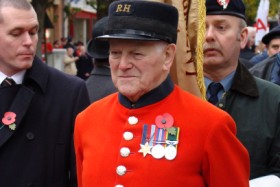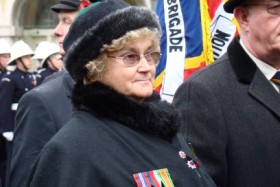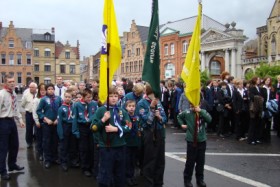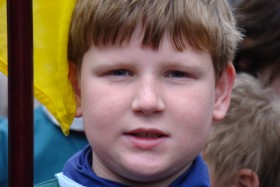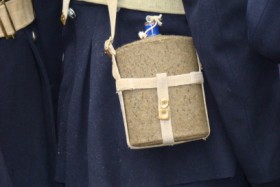 A bottle or a helmet, it is all important.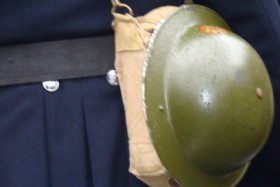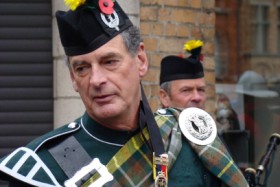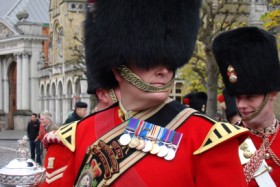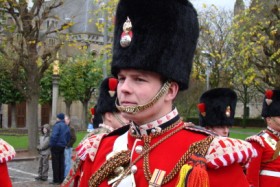 Many opportunities for close-ups of the participants.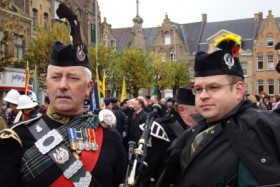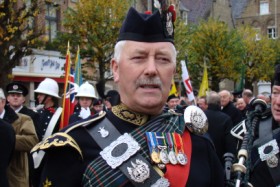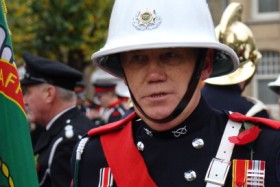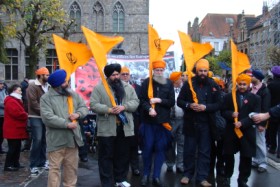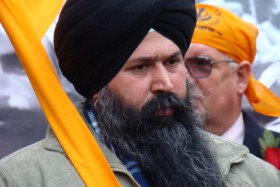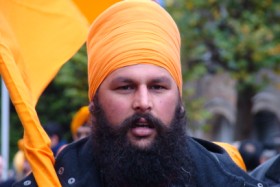 The Sikh depart towards their place in the parade.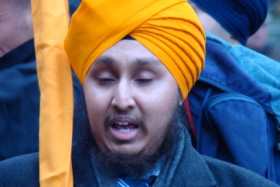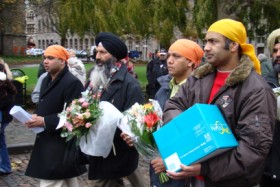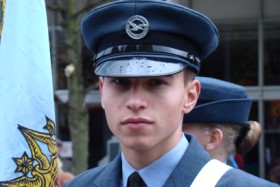 Young and old, all kinds of cultures, ... can participate.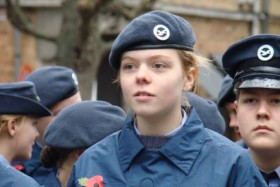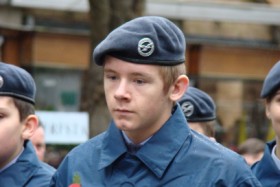 An important delegation from the military camp in Ieper.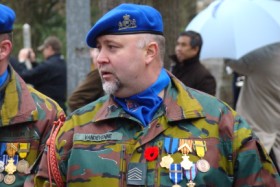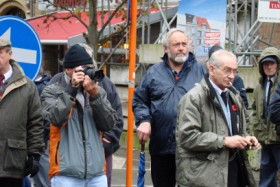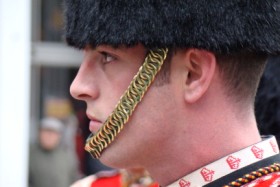 A bit of rain had its effects on the pictures (see right).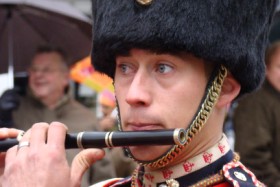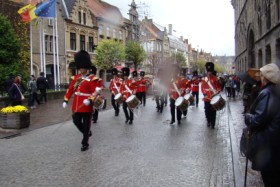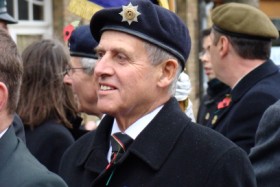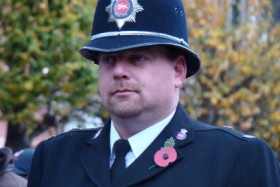 A few more minutes and they can start.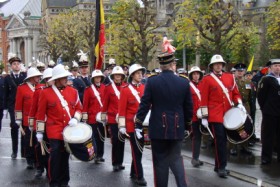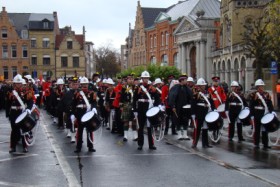 Members of the Koninklijke Harmonie Ypriana.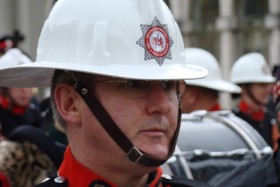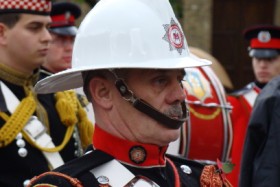 At the right: the buglers leave the Saint-Martins and Saint-Nicholas Church.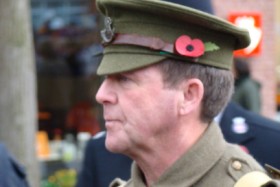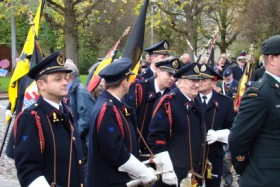 And off they go for the parade.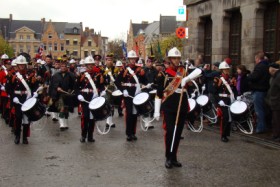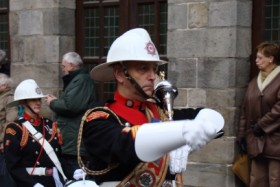 The Surrey Fire & Rescue Service Drill Section celebrate their 25th anniversary participation at Ieper. Thanks guys for your effort.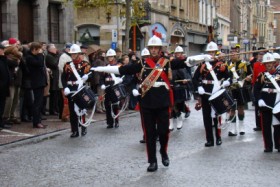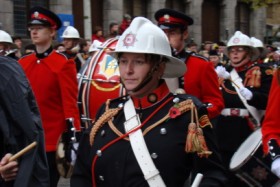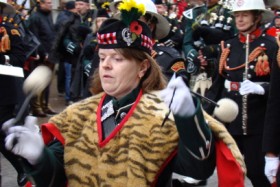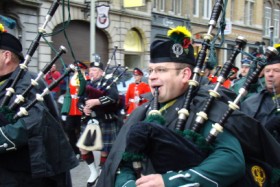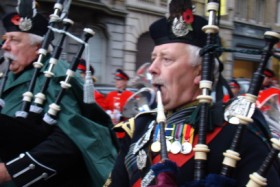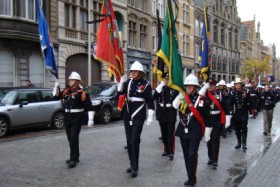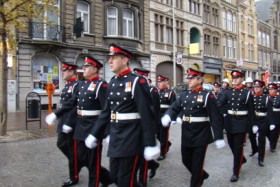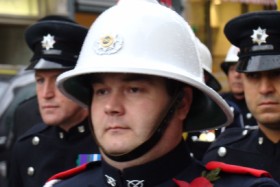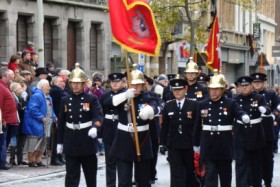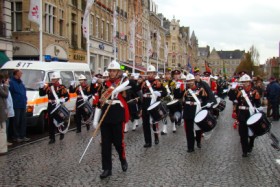 Up to the Menin Gate. A lot of people at both sides of the road.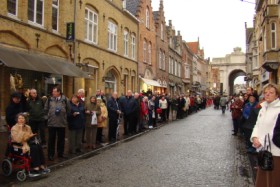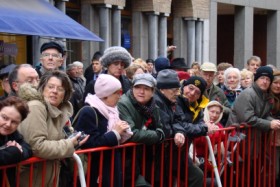 Deze rubriek staat open voor iedereen.
Ook jij kunt foto's doorsturen voor de rubriek "Je was er bij". Ons adres: info@westhoek.be
Everyone can send pictures for these pages "You were there". Our address: info@westhoek.be