Special Last Post Anzac Day - Ieper - 25/04/2008
Hieronder een aantal foto's van de speciale Last Post n.a.v. Anzac Day op vrijdag 25 april 2008 om 11.15 uur aan de Menenpoort te Ieper.
Please find below a series of photographs of the Last Post ceremony on Friday, April, 25th, 2008, at 11.15 AM at the Menin Gate at Ieper at the occasion of Anzac Day 2008.
The 'Scherminkel'-harmony ot the Ypres Sint-Vincent college parades towards the market square of the town of Ypres.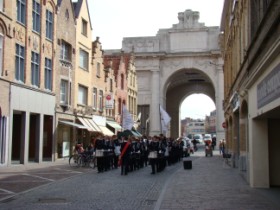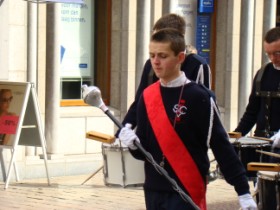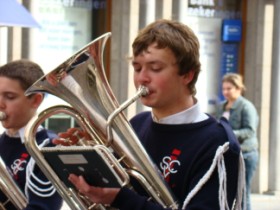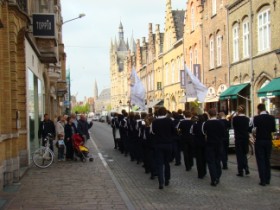 At the left: Ivan Sinnaeve, alias 'Schrapnel Charlie'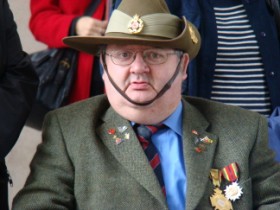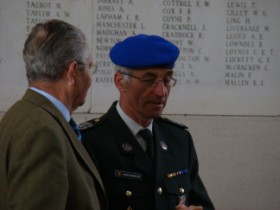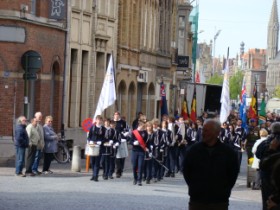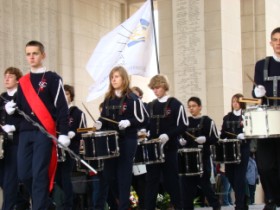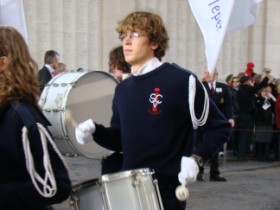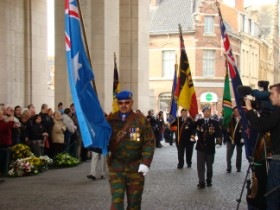 Arrival of the buglers.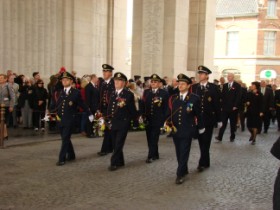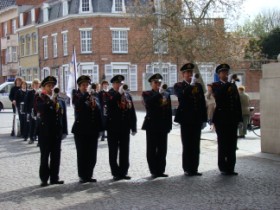 Address by Jacky Platteeuw, member of the Last Post Association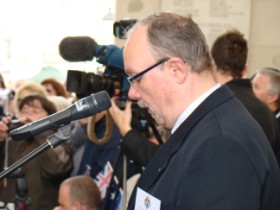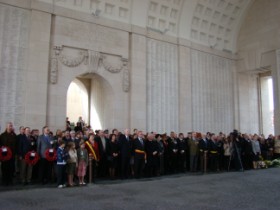 and by Benoit Mottrie, chairman of the Last Post Association.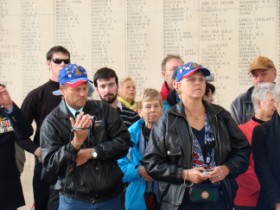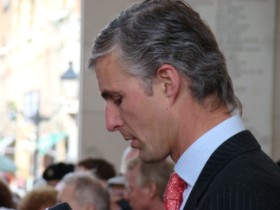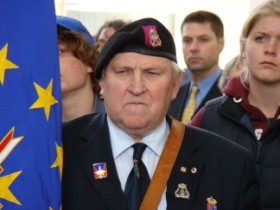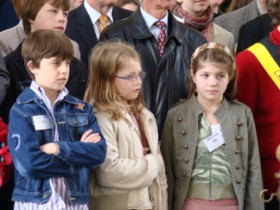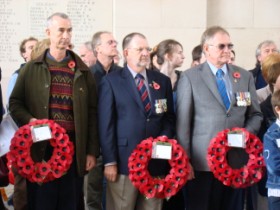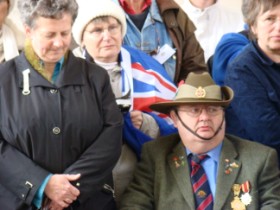 At the right: Guy Gruwez, honorary chairman of the Last Post Association and Frans Lignel, elderman of the city of Ieper.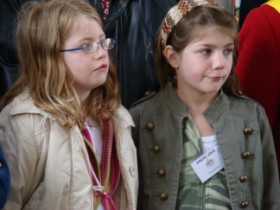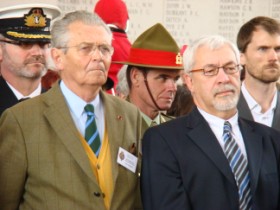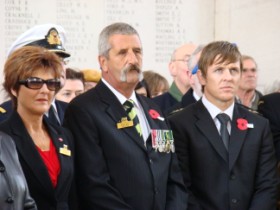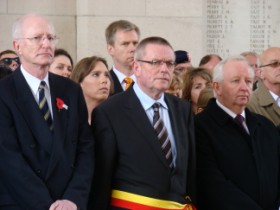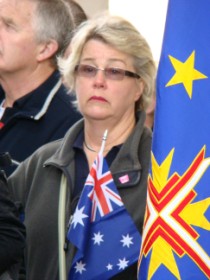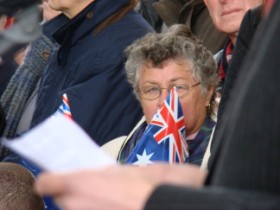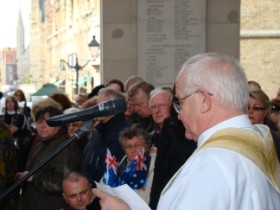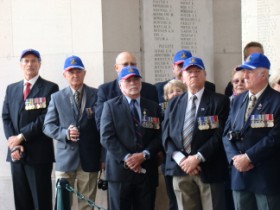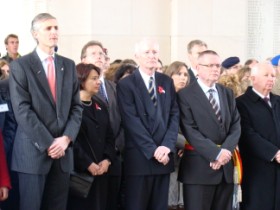 Prayers by the several churches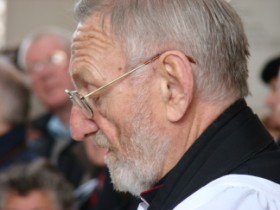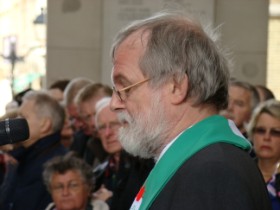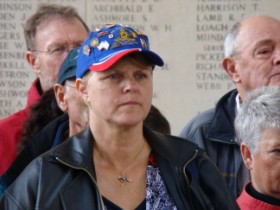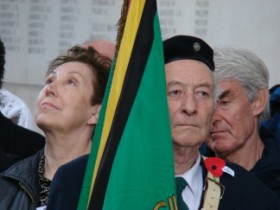 Thank you men for being there every single day !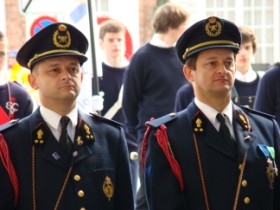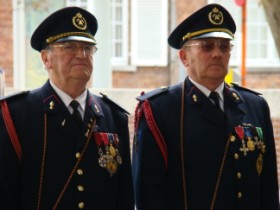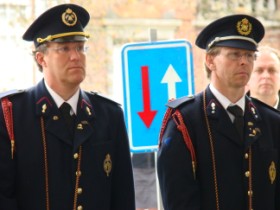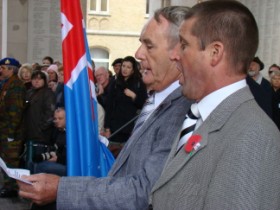 The Last Post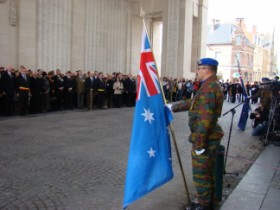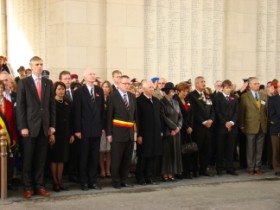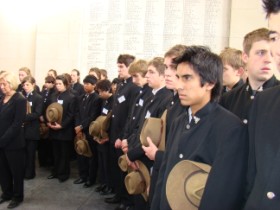 Followed by the Exhortation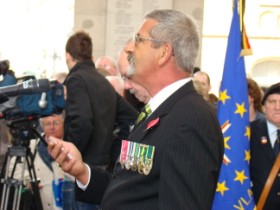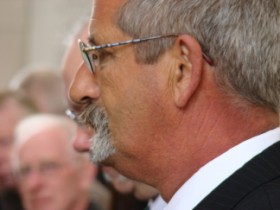 and a lament.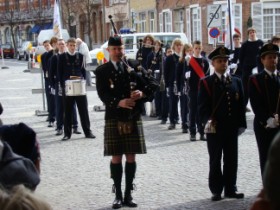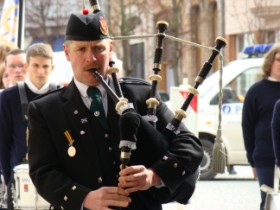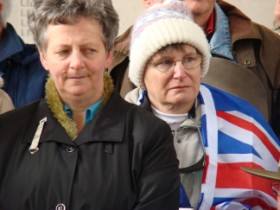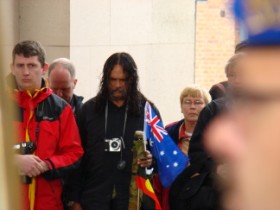 Laying of the wreaths by burgomaster Luc Dehaene (middle) and the Ambassadors of New Zealand (left) and Australia (right).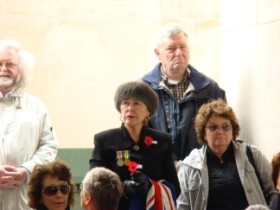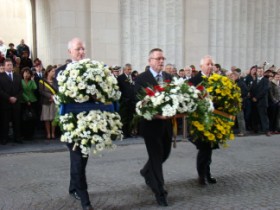 and by the military attachés.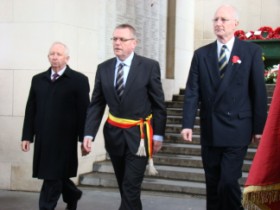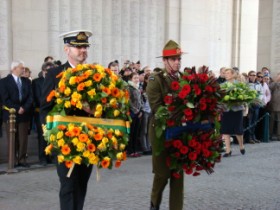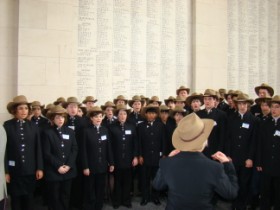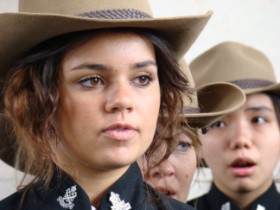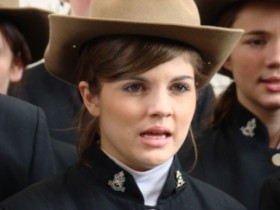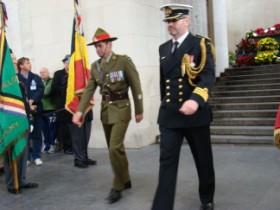 By mister Peter Bos, Councillor of Hamilton, New Zealand.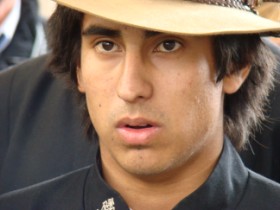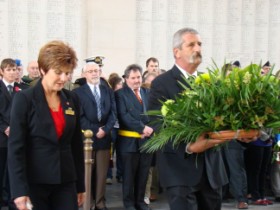 The choir of St Andrew's Cathedral School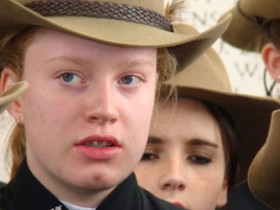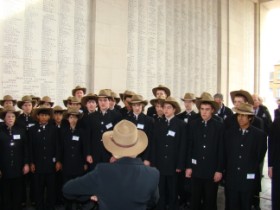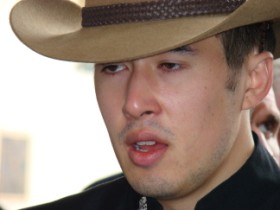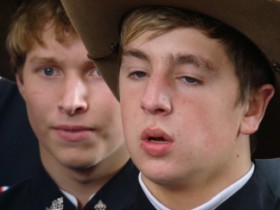 by some exhange students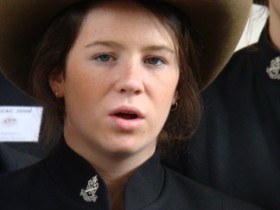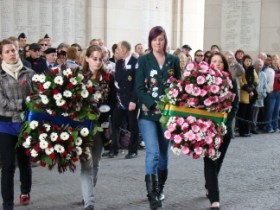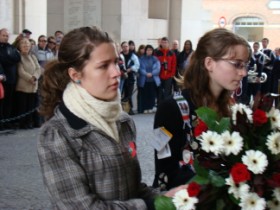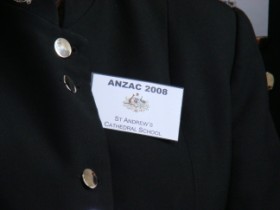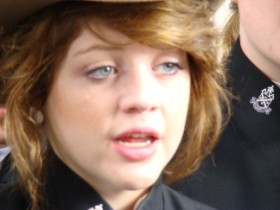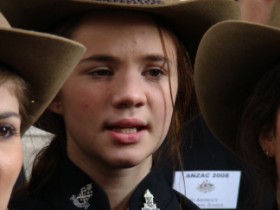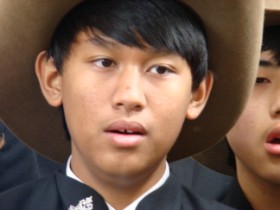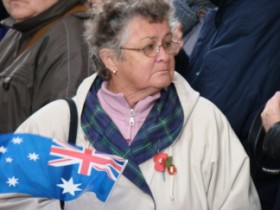 and members of the public.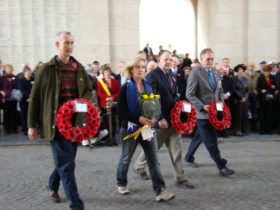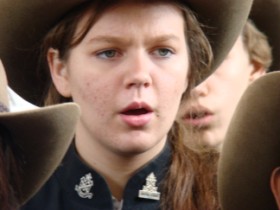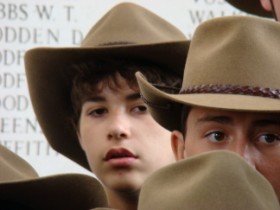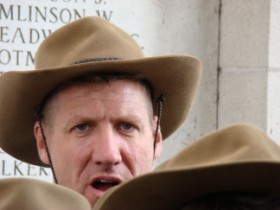 The Reveille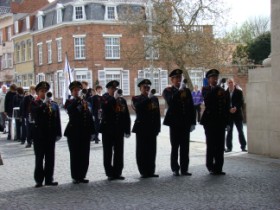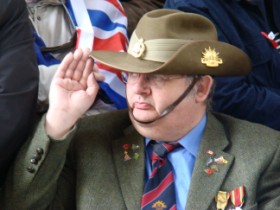 Followed by the national anthems of New Zealand and Australia.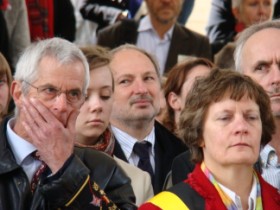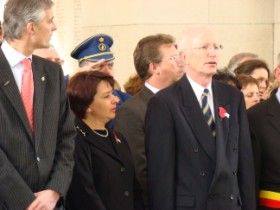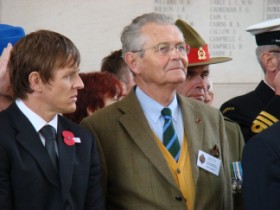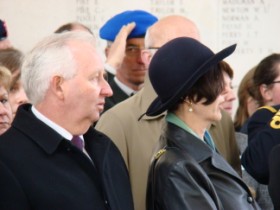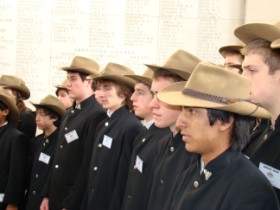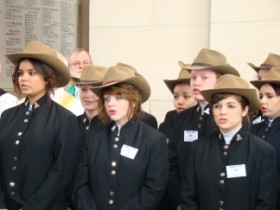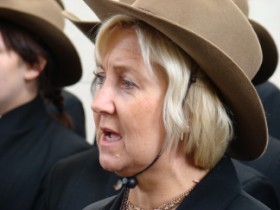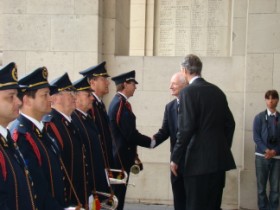 The Ambassadors thank the buglers.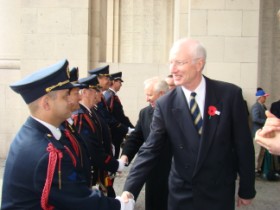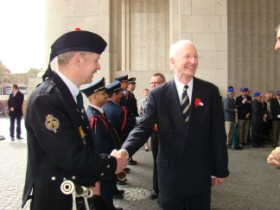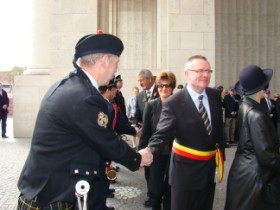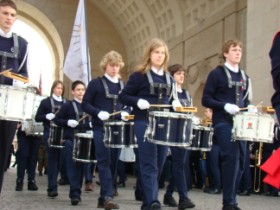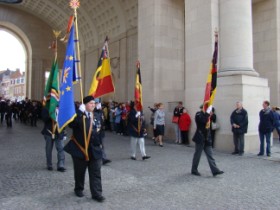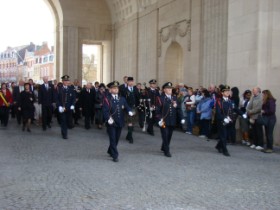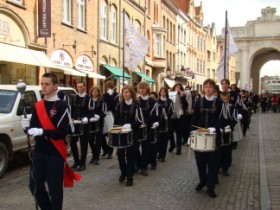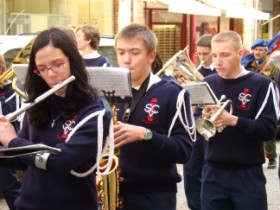 Marching back towards the market square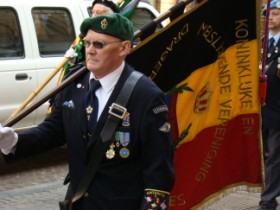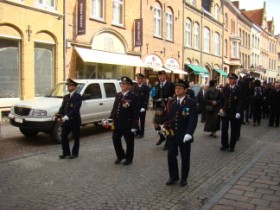 At the right first olderman Franky Bryon (left), first elderman of Zonnebeke and Francis Claeys, secretary of Zonnebeke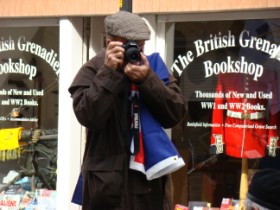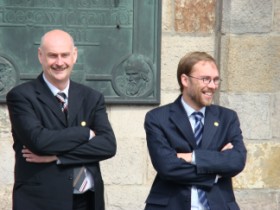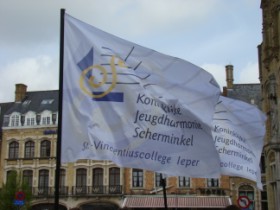 Parade towards the memorial in remembrance of the victims of Ieper (WW I and WW II).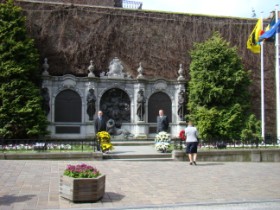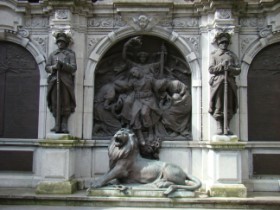 Laying of wreaths by the Ambassadors.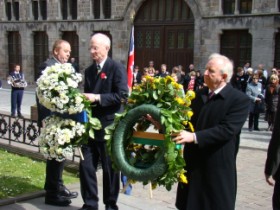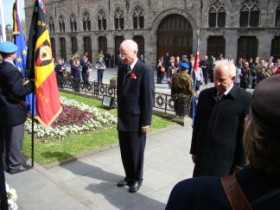 Last Post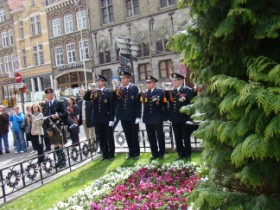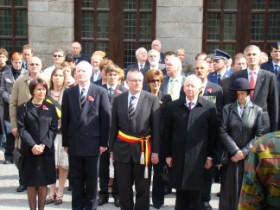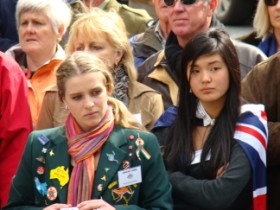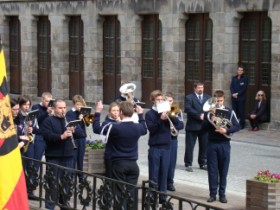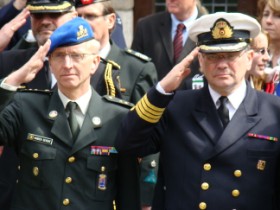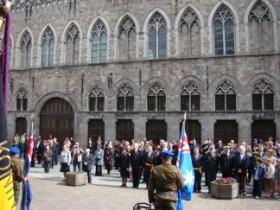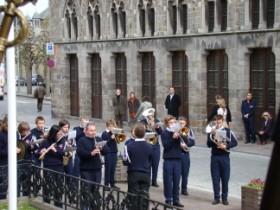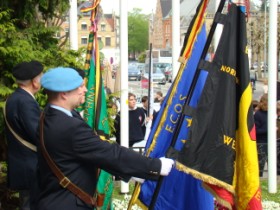 Deze rubriek staat open voor iedereen.
Ook jij kunt foto's doorsturen voor de rubriek "Je was er bij". Ons adres: info@westhoek.be
Everyone can send pictures for these pages "You were there". Our address: info@westhoek.be