Anzac-Day - Mesen - 25/04/2008
Please find below some pictures of Anzac-Day at Mesen (Messines) on Friday, April, 25th, 2008.
Hieronder een uitgebreid verslag van Anzac-Day te Mesen op vrijdag 25 april 2008.
Optocht van de oudstrijders naar het gedenkteken voor de militaire slachtoffers van Mesen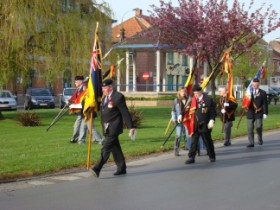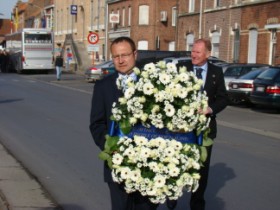 A lot of people attended the ceremonies at Messines. A bus took care of the transport of the visitors.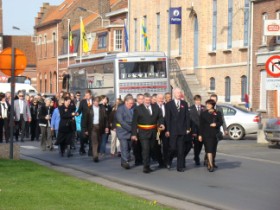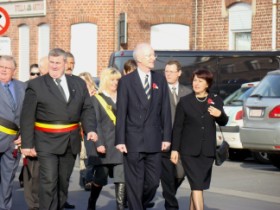 Burgomaster Sandy Evrard and the Ambassador of New Zealand and his wife at the front of the parade.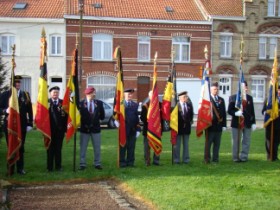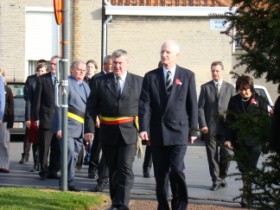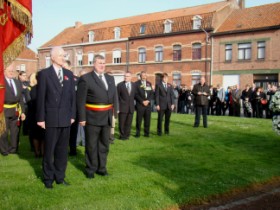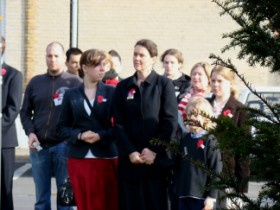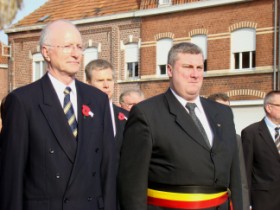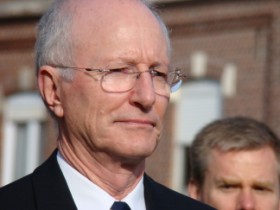 At the right Patrick Florissoone (secretary of the city of Messines), Luc Dehaene (burgomaster of Ieper) and Peter Bos (Councillor, Hamilton City Council New Zealand).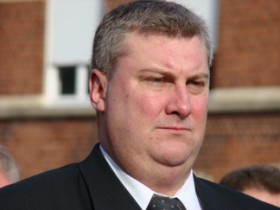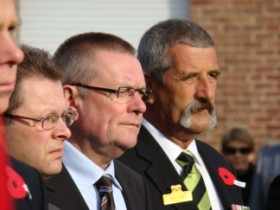 Laying the wreaths.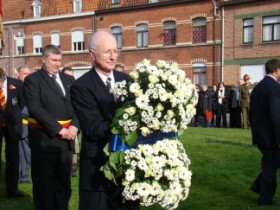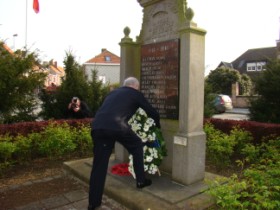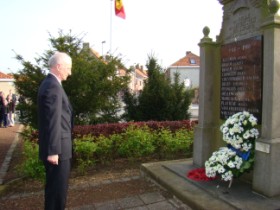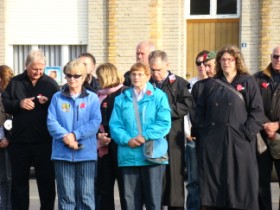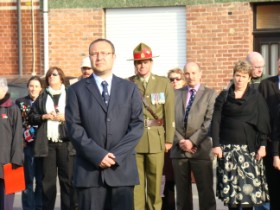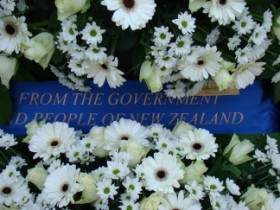 Afterwards everybody went to the New Zealand Memorial.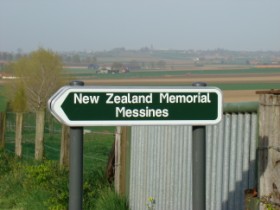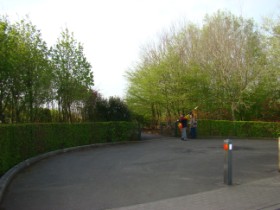 Arrival of the Ambassador.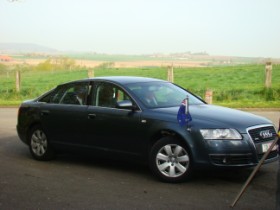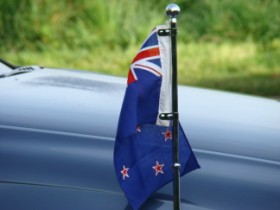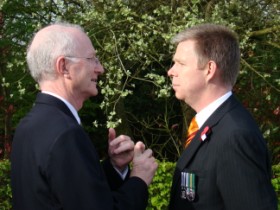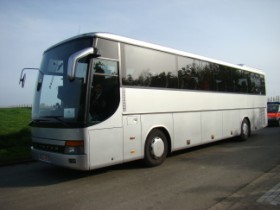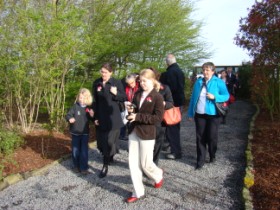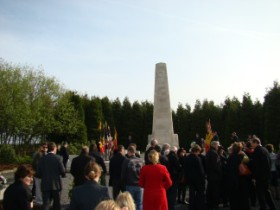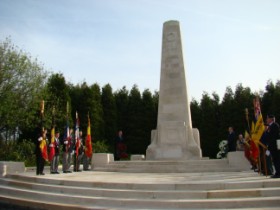 The New Zealand army conquerred Messines on the Germans on June, 7th, 1917.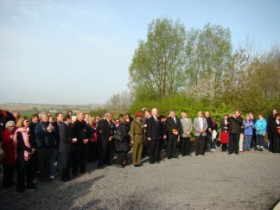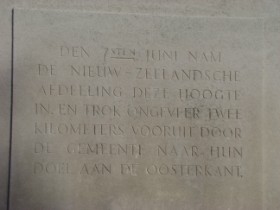 Prayer by Rev Dr Glen.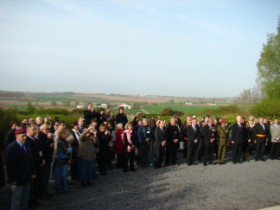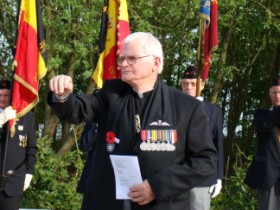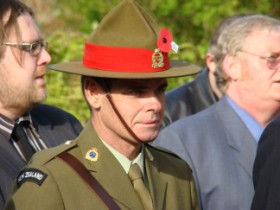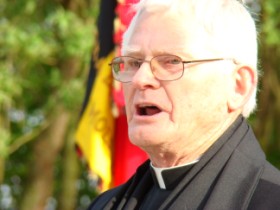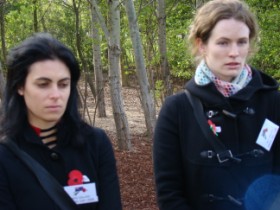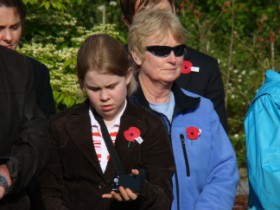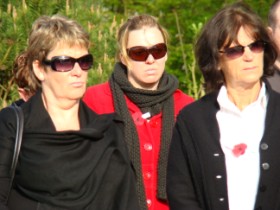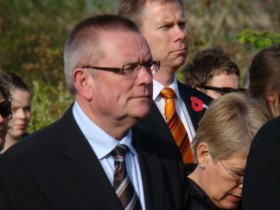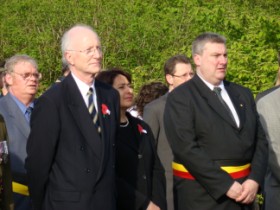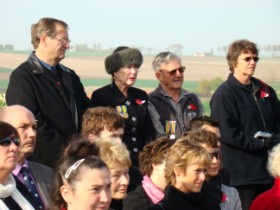 At the left: Mr. Johan Beun, chairman of the Historic Museum of Messines.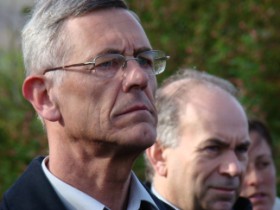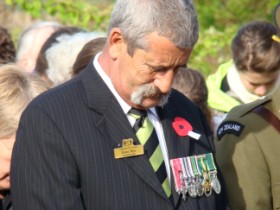 One minute of silence after the prayer.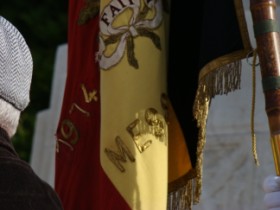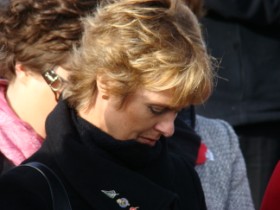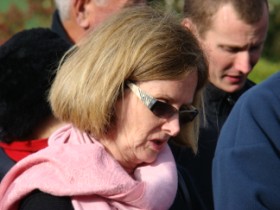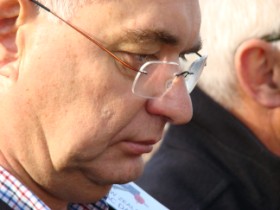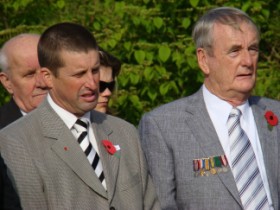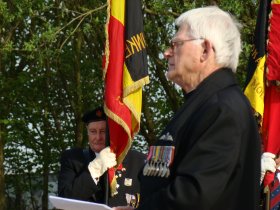 Laying the wreaths at the memorial by the Ambassador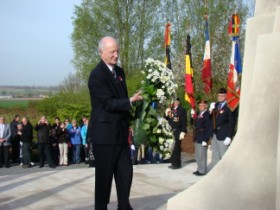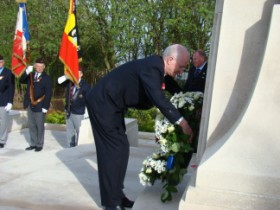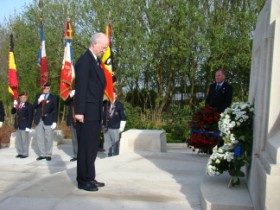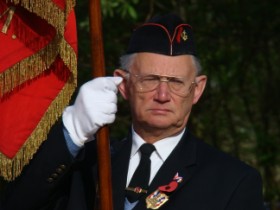 burgomaster Sandy Evrard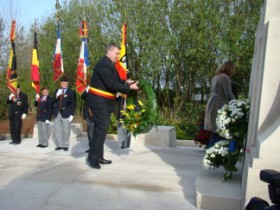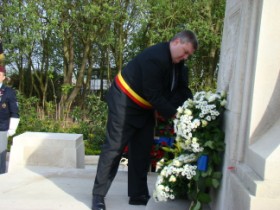 the military attaché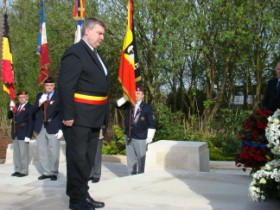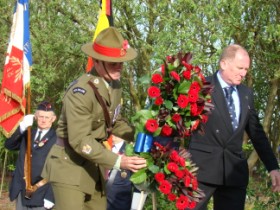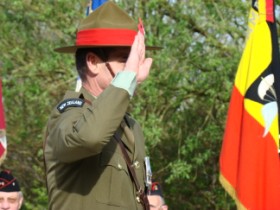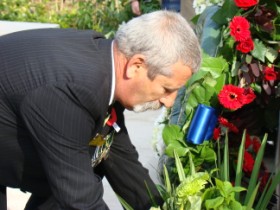 Peter Bos and Luc Dehaene and by Roland Mahieu (right) as Councillor of the city of Mesen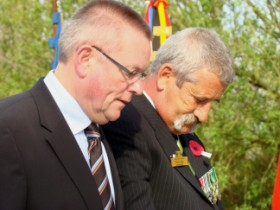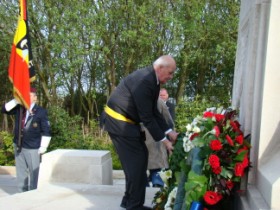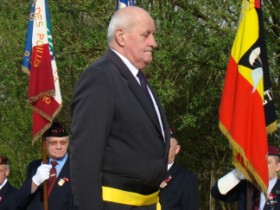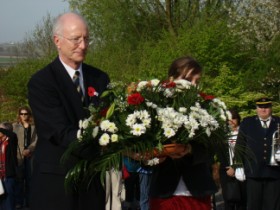 by the Ambassador and an exchange student.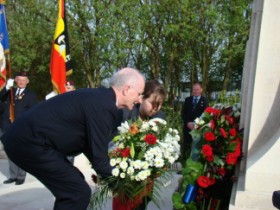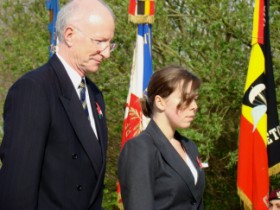 The Exhortation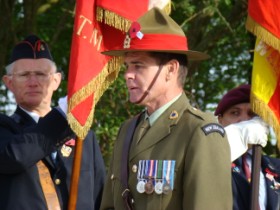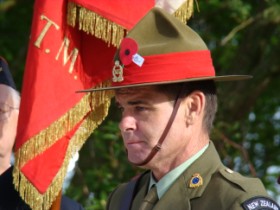 followed by the Last Post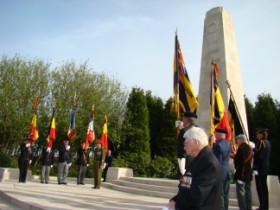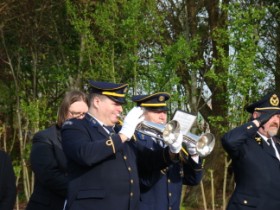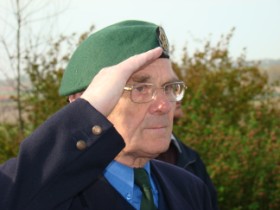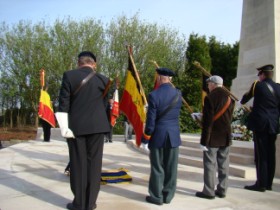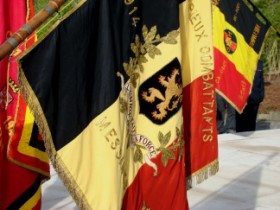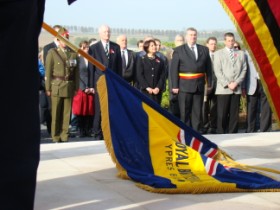 The national anthem of New Zealand by Mr. Warwick Mitchell and Mr. Don Currie, Auckland Choral Society.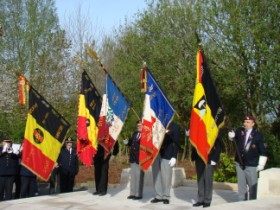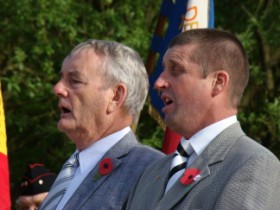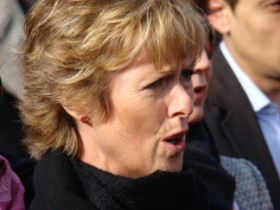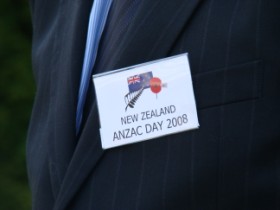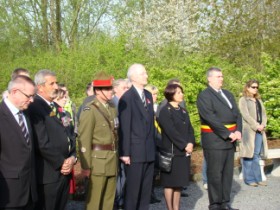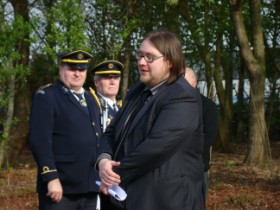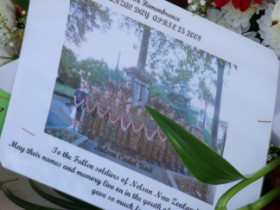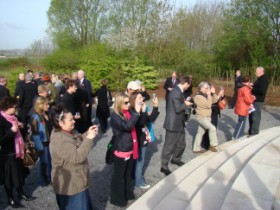 Steven Reynaert of the city of Mesen gave a brief explanation on the events that happened on June, 7th, 1917.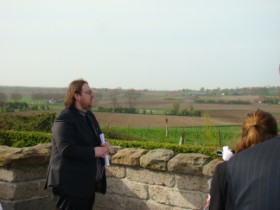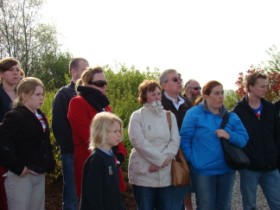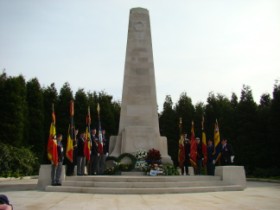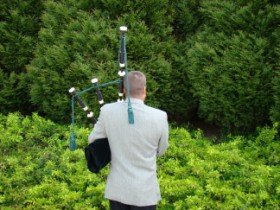 A lament was played by a buglar.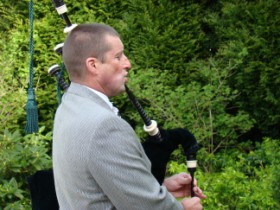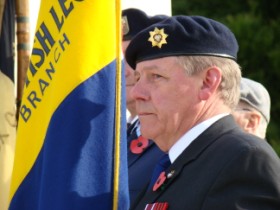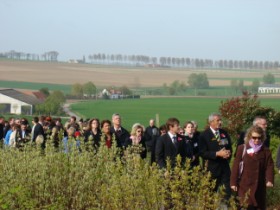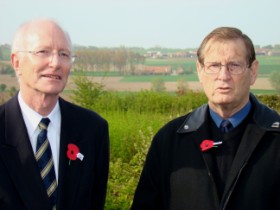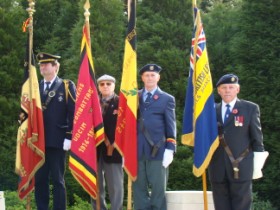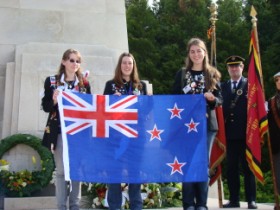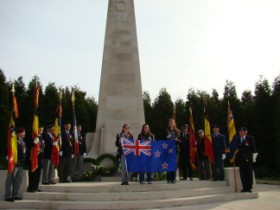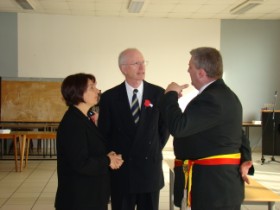 Then a short reception took place at Messines.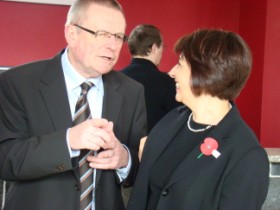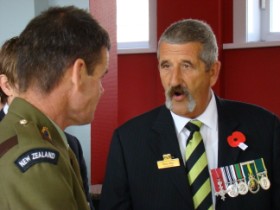 Allocations by burgomaster Sandy Evrard who thanked the Embassy and its people for the always very good collaboration.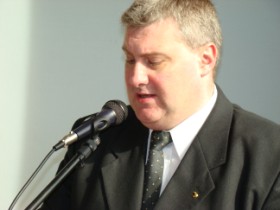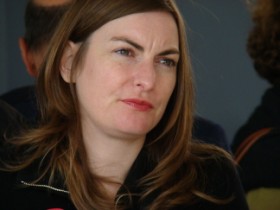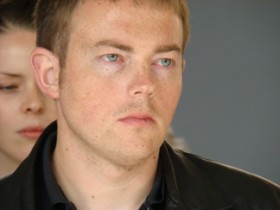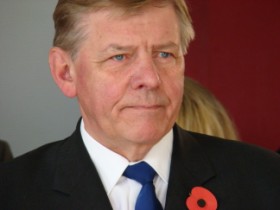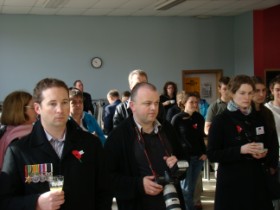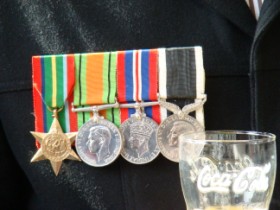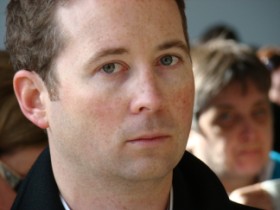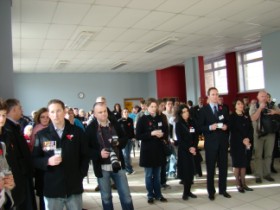 The Ambassador thanked the people of Messines for keeping the remembrance alive. Afterwards, Steven Reynaert read a letter of the mayor of Featherston, with which Messines is twinned.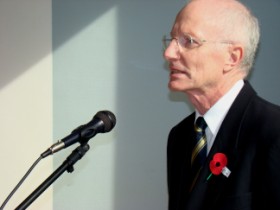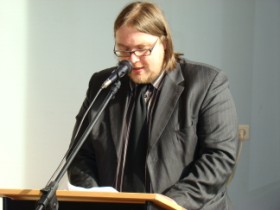 Exchange of gifts.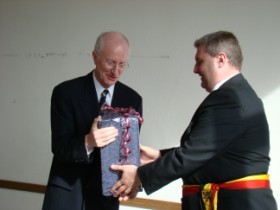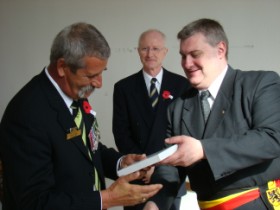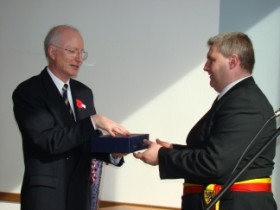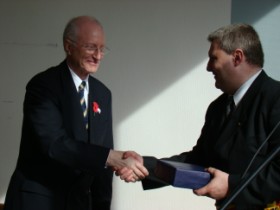 The children of the school of Messines had studied the national anthem of New Zealand.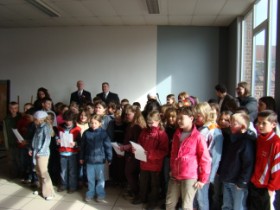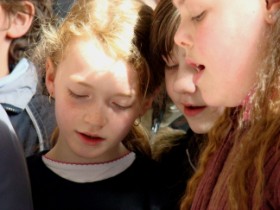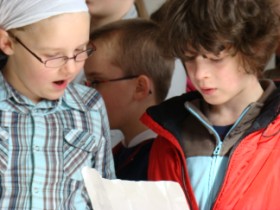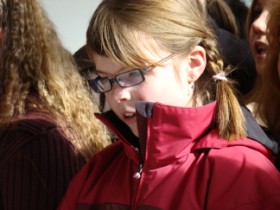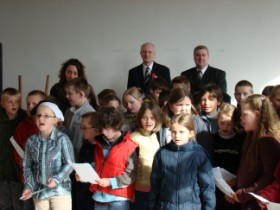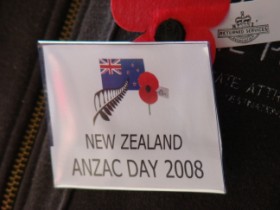 Big applause.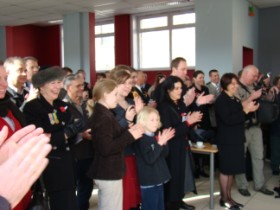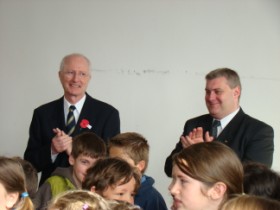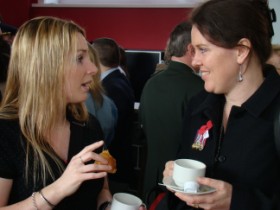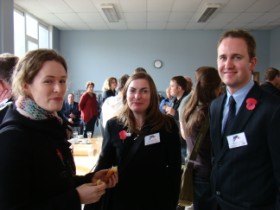 Smiling faces.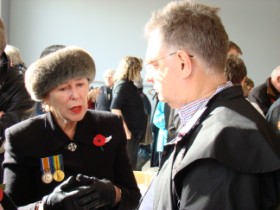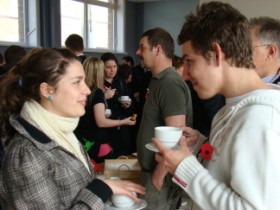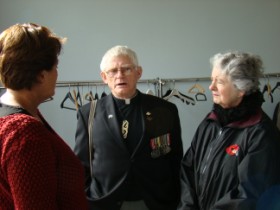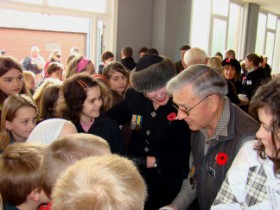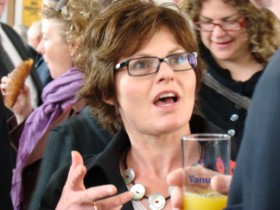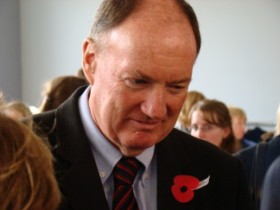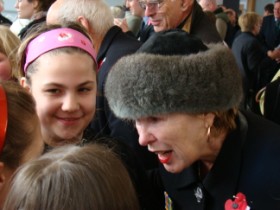 The children had a very good contact with the visitors from New Zealand. A few of them even got a poppy!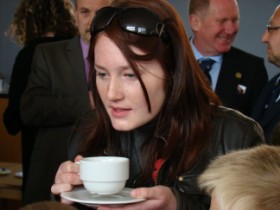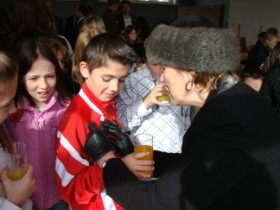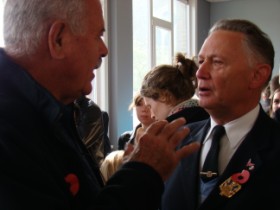 Deze rubriek staat open voor iedereen.
Ook jij kunt foto's doorsturen voor de rubriek "Je was er bij". Ons adres: info@westhoek.be
Everyone can send pictures for the pages "You were there". Our address: info@westhoek.be