Last Post - Ieper - 11/11/2008
Hieronder een aantal foto's van de Last Post onder de Ieperse Menenpoort op dinsdag 11 november 2008 om 11.00 uur.
Please find below some photographs of the special Last Post ceremony at the Menin Gate on Tuesday, November, 11th, 2008 at 11.00 AM.
Probably a record crowd at Ieper this year.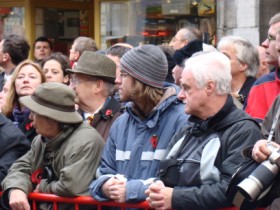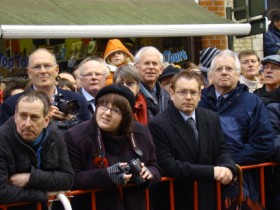 The poppies of the British Legion.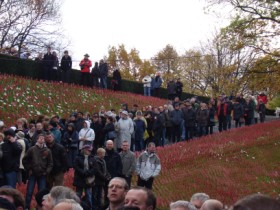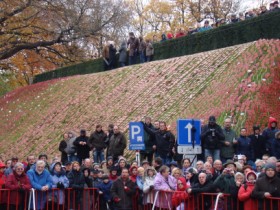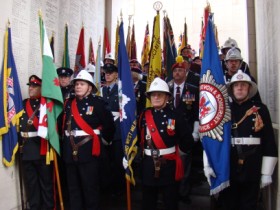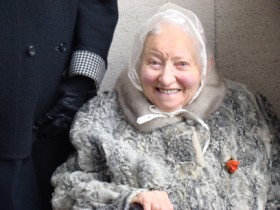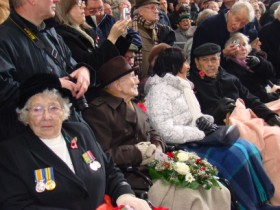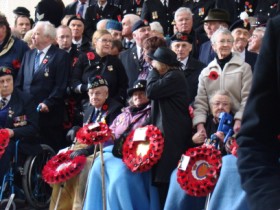 Arrival of the buglers.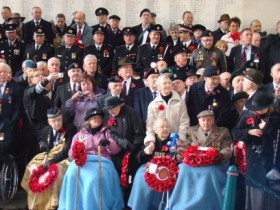 and the guests.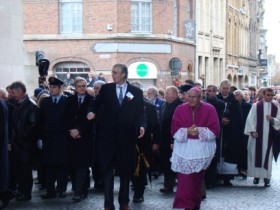 Peter Slosse, head of the Iepers tourist office.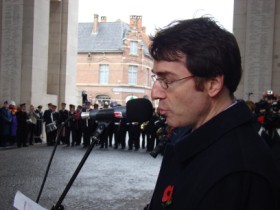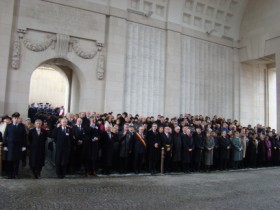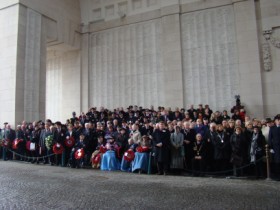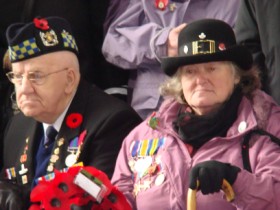 A lot of press from all parts of the world.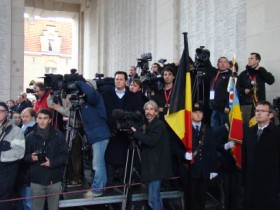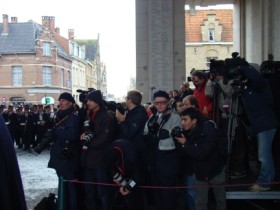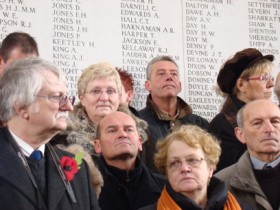 Address by Benoit Mottrie, chairman of the Last Post Association.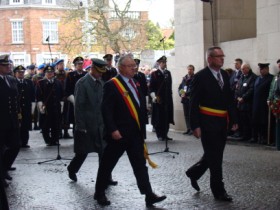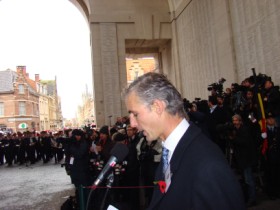 At the right we see Governor Paul Breyne, Minister-President of Flanders Kris Peeters and Luc Dehaene, burgomaster of Ieper.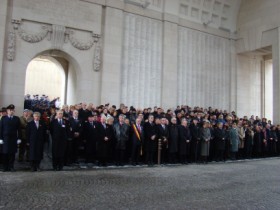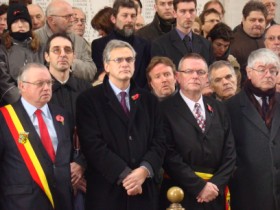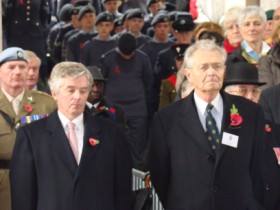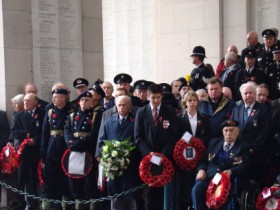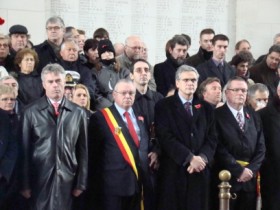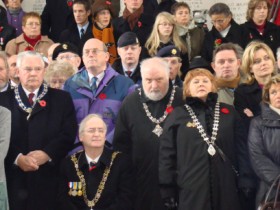 Prayers by Bisschop Roger Vangheluwe,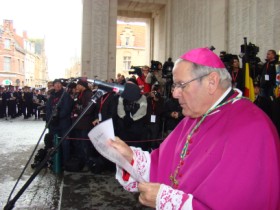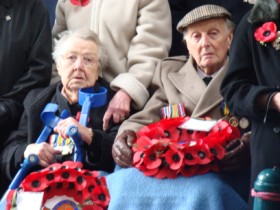 Reverend Jones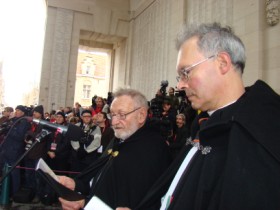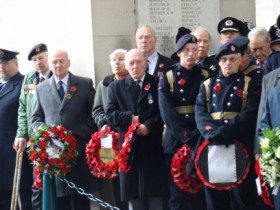 and Dominee Van Andel. The prayers are follwed by the Last Post.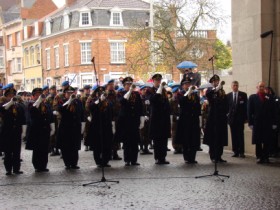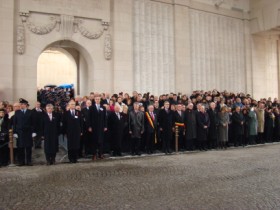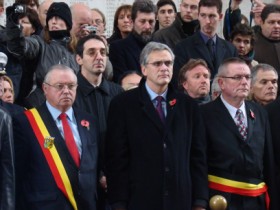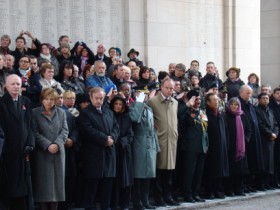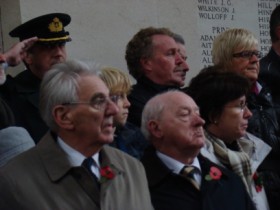 The Exhortation by the The Honorary Alan Griffin, Minister of Veterans Affairs of Australia.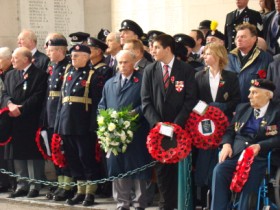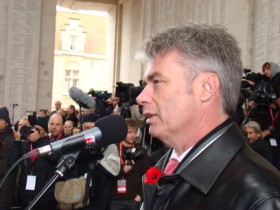 Lament by Pipe Major John Spoore, personal piper to the late Queen Mother.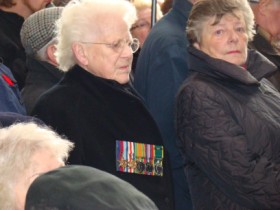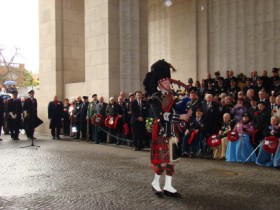 Wreat laying by the several authorities.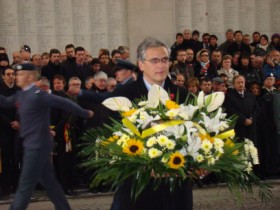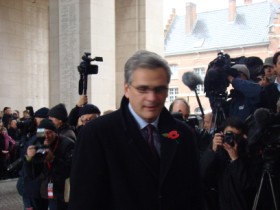 Minister Alan Griffin on behalf of the Government of Australia (left) and Minister Martin Mansergh on behalf of the Government of Ireland.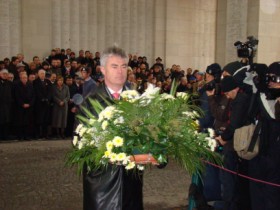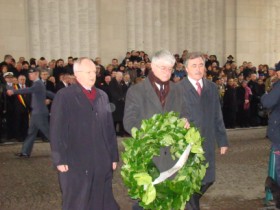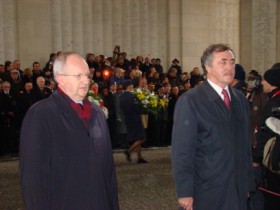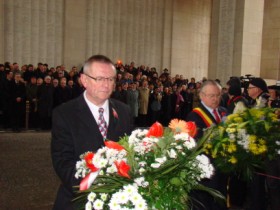 Burgomaster Dehaene for the city of Ieper & Governor Breyne for the Province of West-Flanders (left) and Ambassador Peter Kennedy of New Zealand & Ambassador Rachel Aron of the United
Kingdom.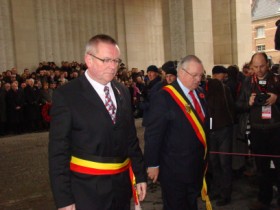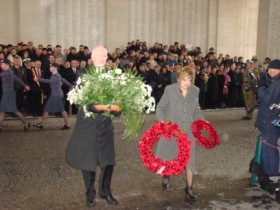 Ambassador Ovidiu Drango of Romania & Ambassador Radomir Diklic of Serbia (right).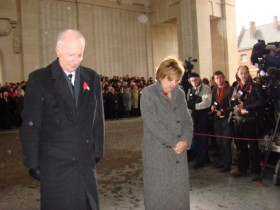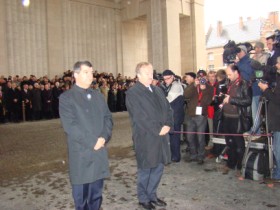 General Major Vindevogel, representative of the Minister of Defence.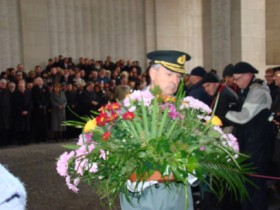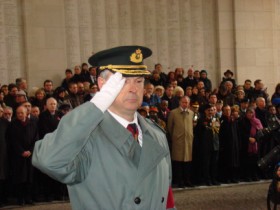 Lieutenant General Sapru on behalf of the Indian Army.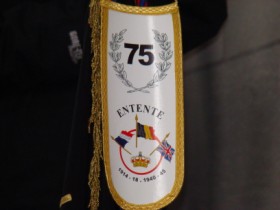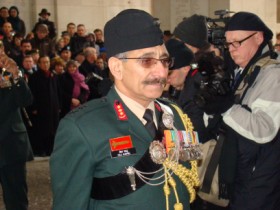 Mr Gunter Rauer, Chargé Counsellor, on behalf of the Ambassador of Germany & Mr Freeman
on behalf of the Organization for Prohibition of Chemical Weapons (left) and Colonel Hadebe on behalf of the Ambassador of South Africa & Colonel Moore on behalf of the Ambassador of Canada & Lt Col Buzzerio on behalf of the Ambassador of the United States.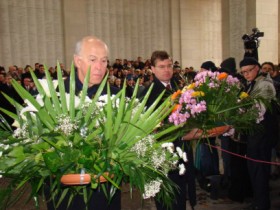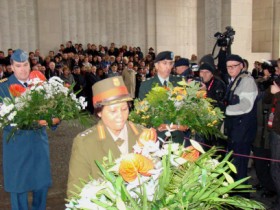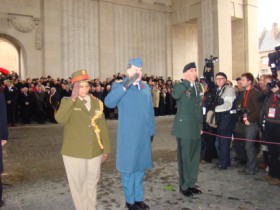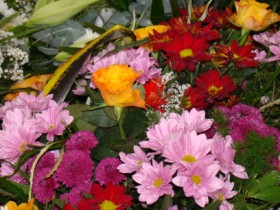 Kapitein-ter-zee De Vos namens het Provinciecommando West-Vlaanderen en Kolonel Vanden
Berghe namens het CCMP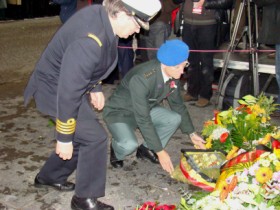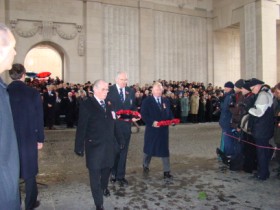 Mr Bob Ferguson, Trustee, on behalf of the Royal British Legion (left) and Dr Akiba, Mayor of Hiroshima, on behalf of the international network Mayors for Peace & Mrs Sima Samar, laureate of the 3rd Ieper Peace Prize.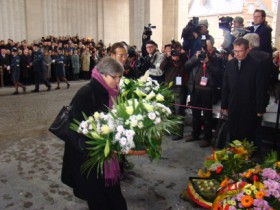 and then it was time for members of the public to lay their wreaths.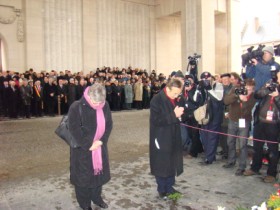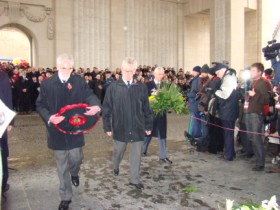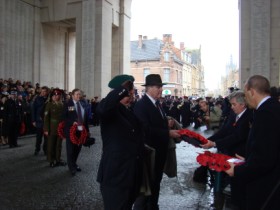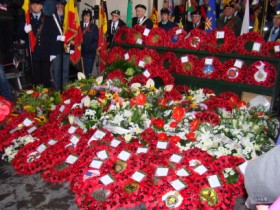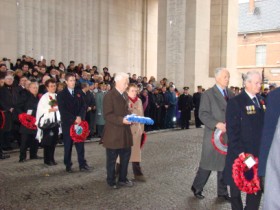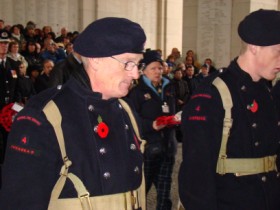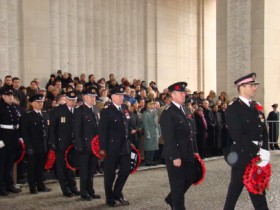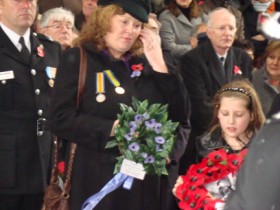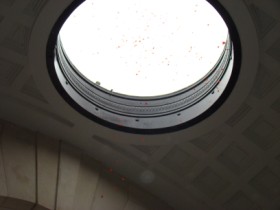 "O Valliant Hearts" is played and poppies come down.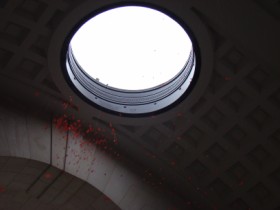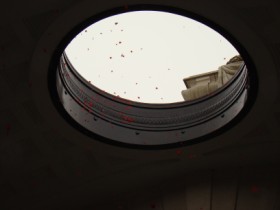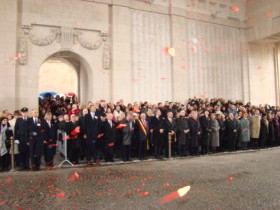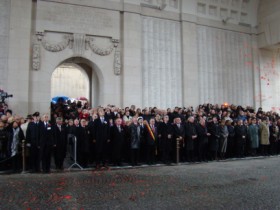 The Kohima by Mr Eddie Hefferman, Overseas trustee of the RBL.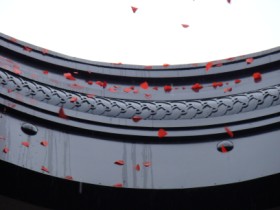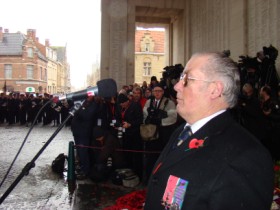 The Reveille.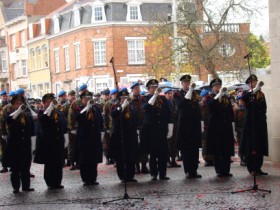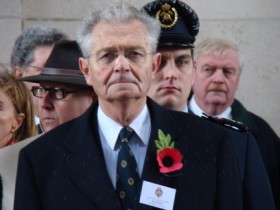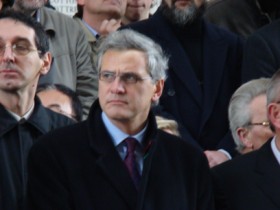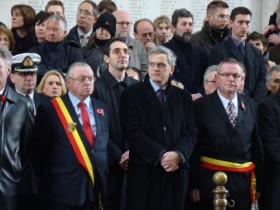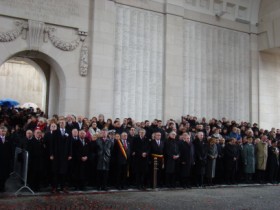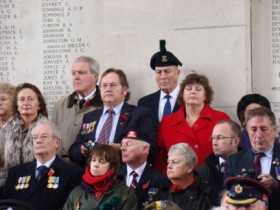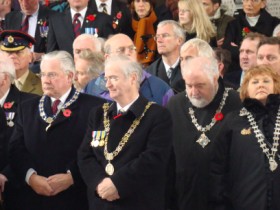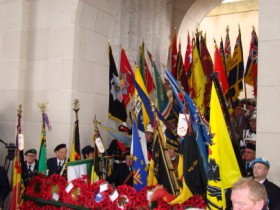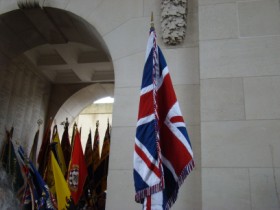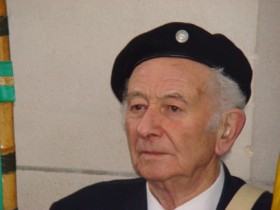 Followed by the natinal anthems.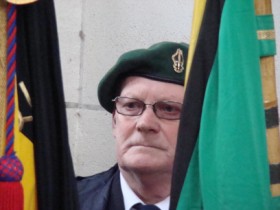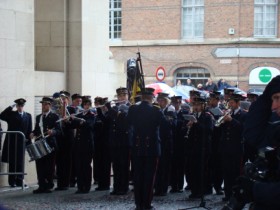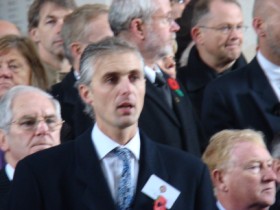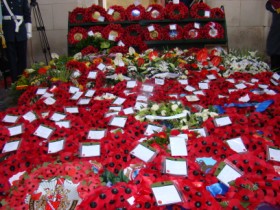 Deze rubriek staat open voor iedereen.
Ook jij kunt foto's doorsturen voor de rubriek "Je was er bij". Ons adres: info@westhoek.be
Everyone can send pictures for the pages "You were there". Our address: info@westhoek.be