Charles Dresse - Polekapelle - 28/09/2008
Please find below a few photographs of the ceremony organized at the monument of Charles Dresse at Poelkapelle. The relatives of Charles Dresse visited the place where Charles Dresse died 90 years ago.
Op 28 september 2008 bezocht de familie Dresse het monument van hun familielid Charles Dresse die precies negentig jaar geleden op deze plaats sneuvelde.
De verwelkoming gebeurde door Piet Steen van de Poelcapelle 1917 Association. Daarna vertelde Mevr. Dresse over haar oom. Een ander familielid bracht de vertaling. Adjudant Tony Wittouck nam als militair het woord. Daarna volgde 'Te Velde' met kransneerlegging namens de familie en de gemeente Langemark-Poelkapelle. Tot slot was er een gedicht voorgedragen door iemand van de Strijdersvereniging.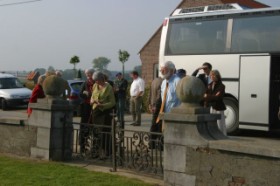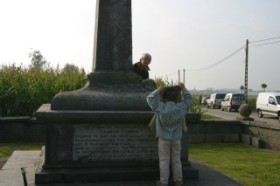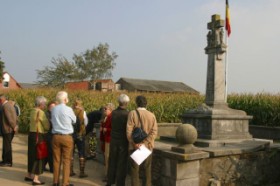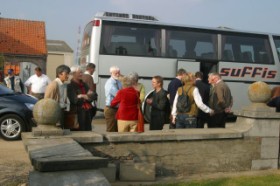 Mevr. Dresse, Piet Steen en Adj. Wittouck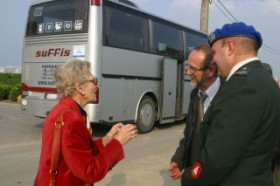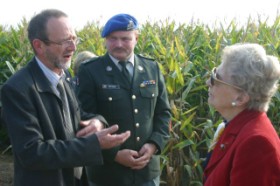 De jongste vertegenwoordigers van de familie Dresse.
Rechtefoto: Rob Troubleyn, Tony Wittouck en Roger Verbeke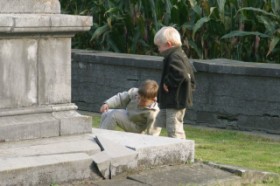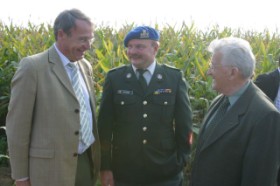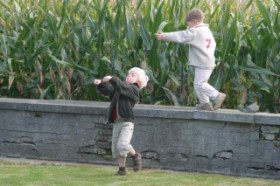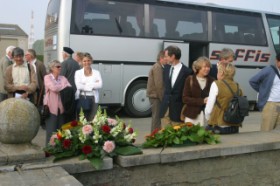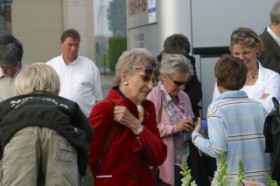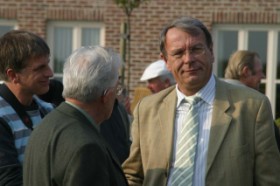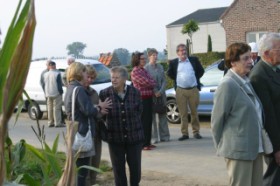 Toespraak door Piet Steen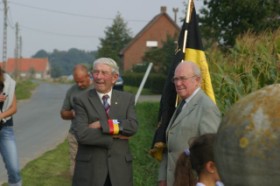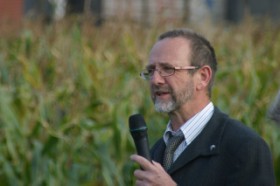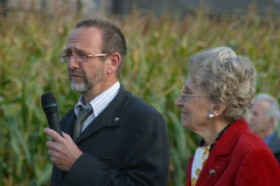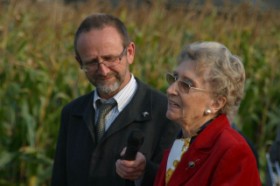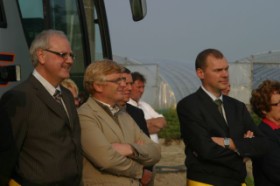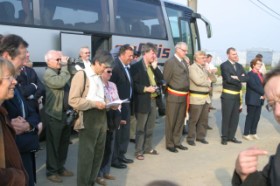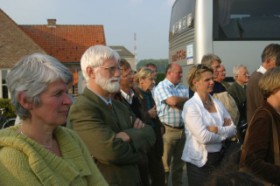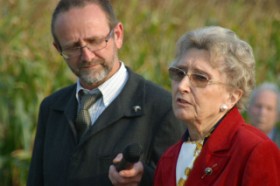 Vertaling door een vertegenwoordiger van de familie Dresse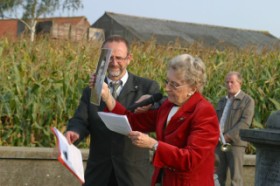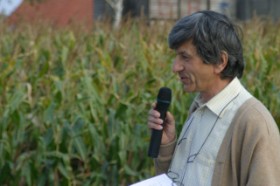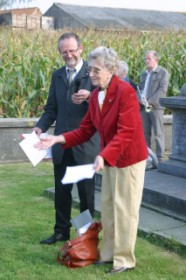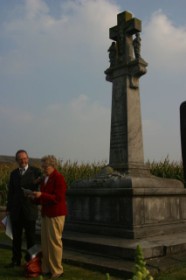 39 Adj. Tony Wittouck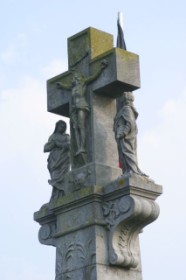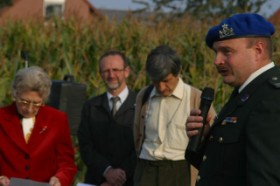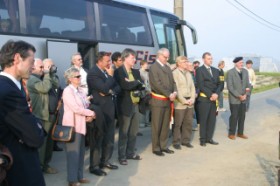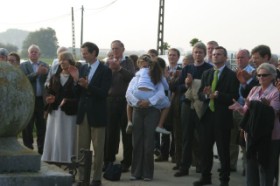 Te Velde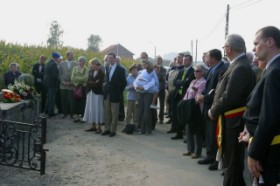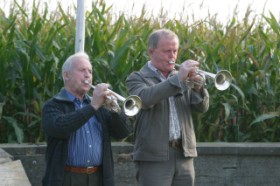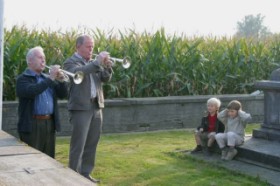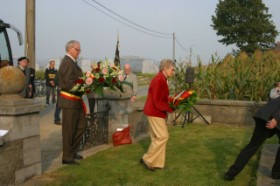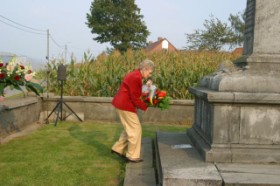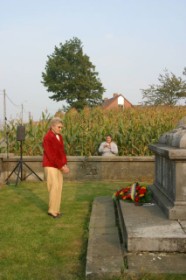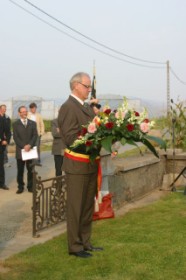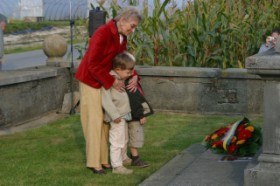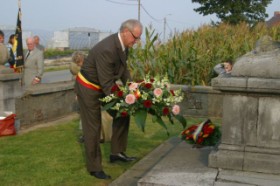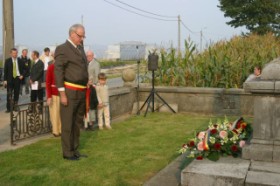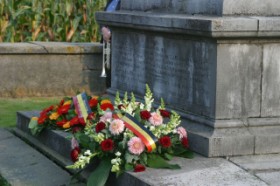 Een eigen gedicht door de vertegenwoordigster van de strijdersvereniging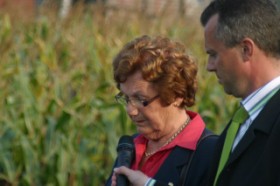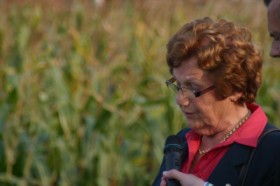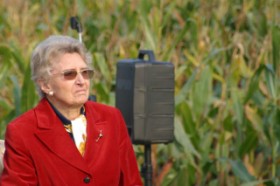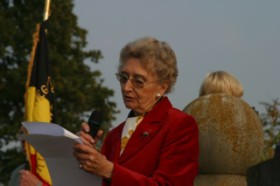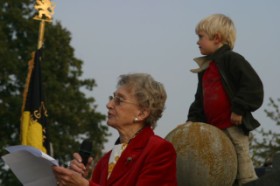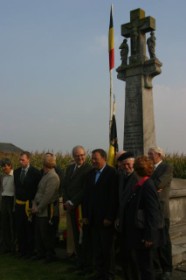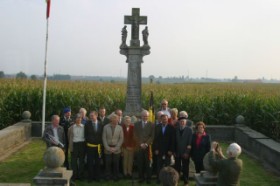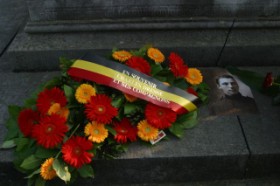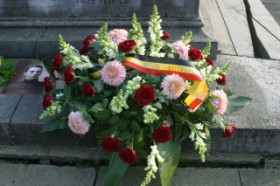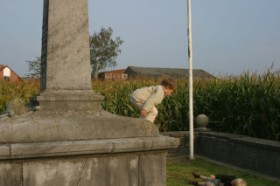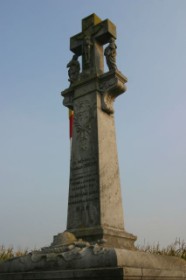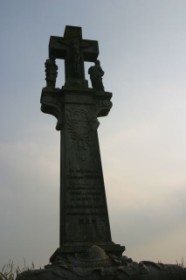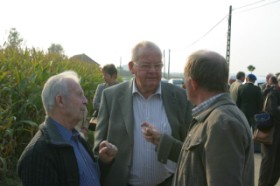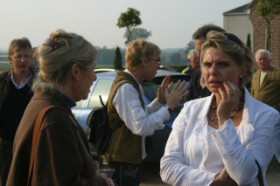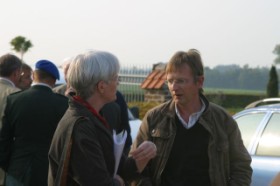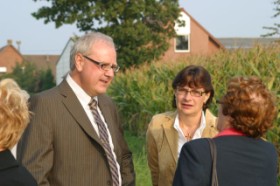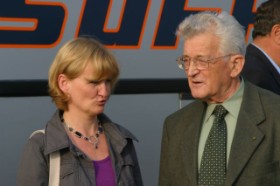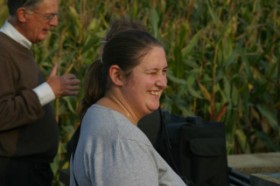 Deze rubriek staat open voor iedereen.
Ook jij kunt foto's doorsturen voor de rubriek "Je was er bij". Ons adres: info@westhoek.be
Everyone can send picturesfor these pages "You were there". Our address: info@westhoek.be