Harry Patch bezoekt / visits Talbot House - Poperinge - 28/09/2008
Op zondag 28 september 2008 bezocht Harry Patch ook Talbot House. Klik hier voor het artikel uit Het Nieuwsblad van 29/09/2008.
Please find below some photographs of the visit of Harry Patch to Talbot House on Sunday,September, 28th, 2008.
Harry signing the new visitor's book.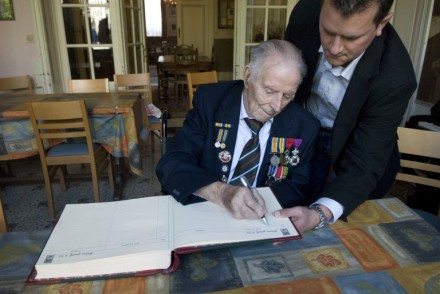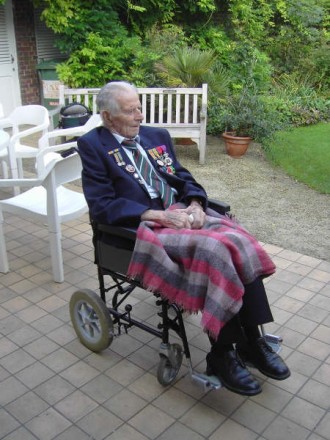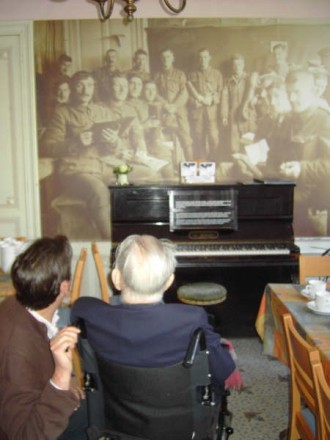 Is was a private visit without press, other visitors, ...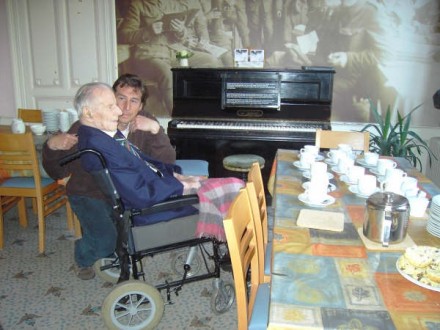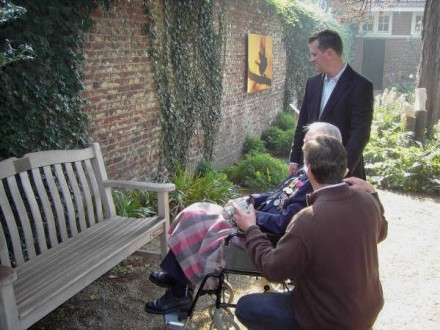 Dank aan Jan Louagie & Annelies Vermeulen voor de foto's.
Deze rubriek staat open voor iedereen.
Ook jij kunt foto's doorsturen voor de rubriek "Je was er bij". Ons adres: info@westhoek.be
Everyone can send pictures for the pages "You were there". Our address: info@westhoek.be