Remembering Harry Patch - Passendale - 31/07/2009
On FrSunday, July, 12th, 2009, the tourist office of Diksmuide organized a cycling tour with the Great War as central theme. Please find below some pictures.
Remembering Harry Patch
°17th June 1898 + 25th July 2009
Last veteran of "Passchendaele 1917"
Friday 31st July 2009
Tyne Cot Cemetery
Stone of Remembrance
Organised by:
Passchendaele 1917 Pipes & Drums & William Redmond Society vzw
De notabelen van links naar rechts: schepen Bryon van Zonnebeke, Reverend Canon Jones van de Anglikaanse kerk in Ieper, de bisschop van Bath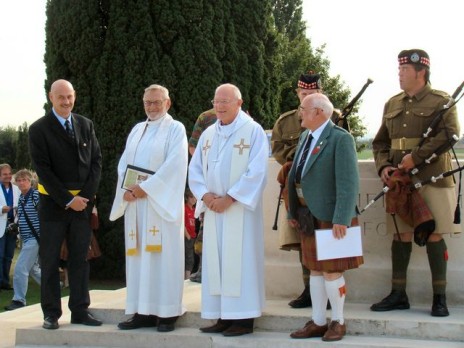 Bij de Stone of Remembrance en ook op het Cross of Sacrifice staan telkens twee soldaten in de houding zoals de "Brooding Soldier": de tobbende soldaat, met gebogen hoofd, geweer met de loop naar de grond gericht.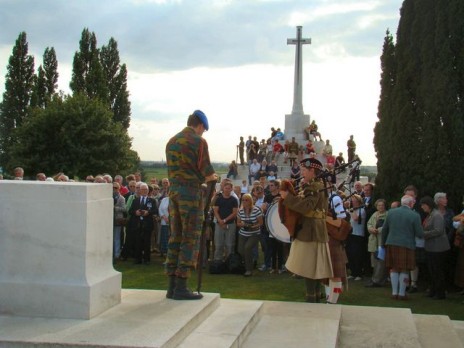 Veel volk op het Cross of Sacrifice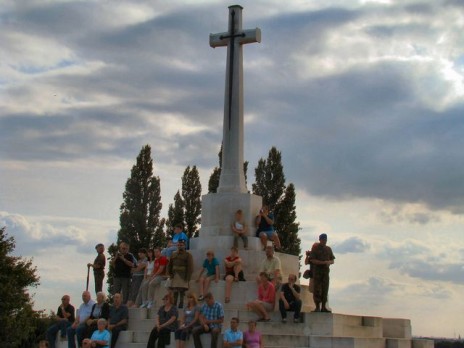 Eerste schepen Franky Bryon van Zonnebeke, onder meer bevoegd voor Cultuur, Erfgoed en Toerisme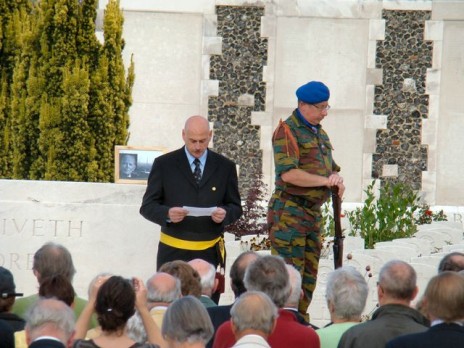 Een muzikaal intermezzo: een Engelse dame speelt op de dwarsfluit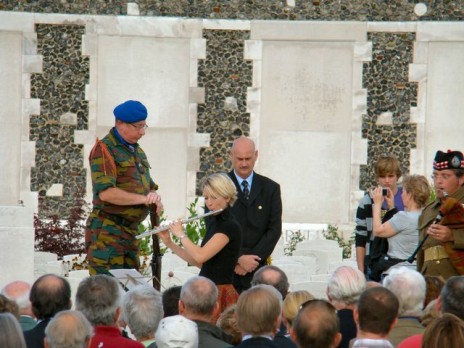 De bisschop van Bath kende Harry Patch persoonlijk.
Kern van zijn betoog:
Think Peace
Pray Peace
Speak Peace
and Act Peace
Reverend Canon Raymond Jones van de Saint Georges Memorial Church (de Anglikaanse kerk) in Ieper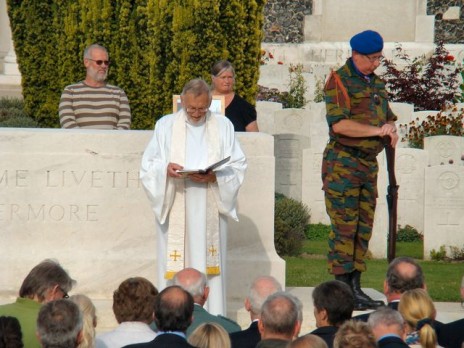 Een doedelzakspeler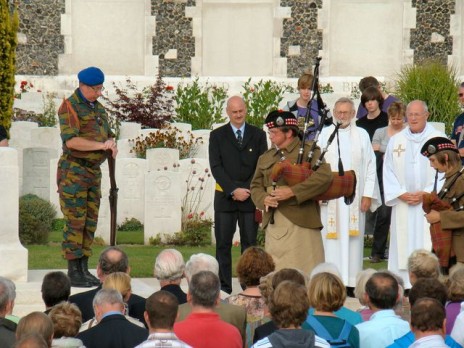 Twee sprekers, afwisselend in het Nederlands en het Engels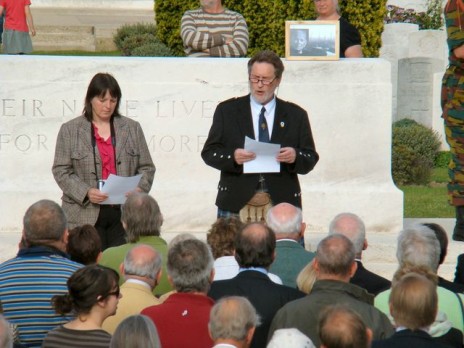 Een klaroener blaast o.a. de Last Post van op het Cross of Sacrifice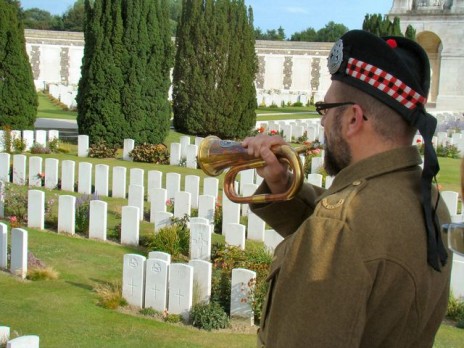 Een woordje door Erwin Ureel namens de Passchendaele 1917 Pipes & Drums band
De Passchendaele 1917 Pipes & Drums band bij het Cross of Sacrifice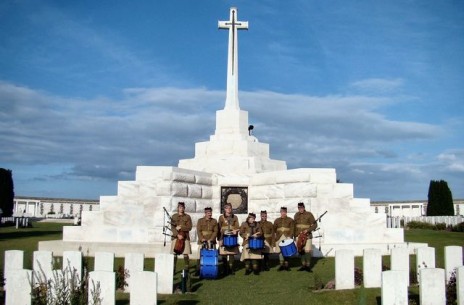 Dank aan Stefaan Vandenbussche voor de foto's foto's.

Deze rubriek staat open voor iedereen.
Ook jij kunt foto's doorsturen voor de rubriek "Je was er bij". Ons adres: info@westhoek.be
Everyone can send pictures for the pages "You were there". Our address: info@westhoek.be