England cricket team visits Flanders Fields - Engelse nationale cricket ploeg bezoekt 'Flanders Fields'Mesen - 26/06/2009
The England national cricket team visited 'Flanders Fields' on Friday, June, 26th, 2009 and this upon invitation of Tourism Flanders with cooperation of the In Flanders Fields Museum at Ieper.
Op vrijdag 26 juni was het Engels nationaal cricket team te gast in Ieper. Het koos 'Flanders Fields' uit voor een moment van bezinning en teambuilding, enkele dagen vóór een zeer belangrijke wedstrijd tegen Australië.
Tijdens hun bezoek aan Ieper legde het team ondermeer symbolisch een cricketbal neer op het graf van één van hun voorgangers, een Engelse cricketspeler die sneuvelde in het Ieperse tijdens Wereldoorlog I. In de vooravond woonde het team eveneens de Last Post aan de Menenpoort bij.
Op 27 juni vertrekt het team opnieuw naar Londen, nadat een delegatie van de English Cricket Board (het bestuur) in de ochtend nog een kort bezoek bracht aan het In Flanders Fields museum om er de kleine tijdelijke tentoonstelling over 'Cricketers in WOI' te openen.
Het Engels nationaal cricket team bezocht Ieper en omgeving op uitnodiging van Toerisme Vlaanderen en met de steun van Toerisme Ieper. De slagvelden van Wereldoorlog I krijgen nog steeds veel bezoek van Britten, ondermeer omdat het onderwijsprogramma dit thema voorschrijft. Door het cricket team uit te nodigen, wou Toerisme Vlaanderen dit thema in de belangstelling van de Britten houden en het een minder 'schoolse' invulling geven. Het bezoek van het cricket team kan belangstelling wekken bij een breed Brits publiek.
At 4.00 PM a short ceremony took place at Oxford Road Cemetery at Sint-Jan.
Eric Remy, piper of the Last Post Association.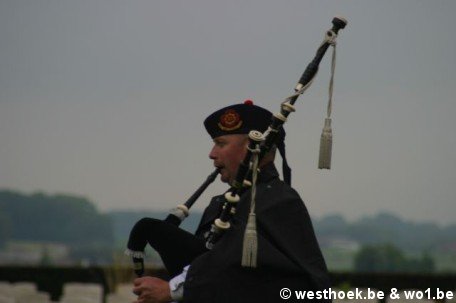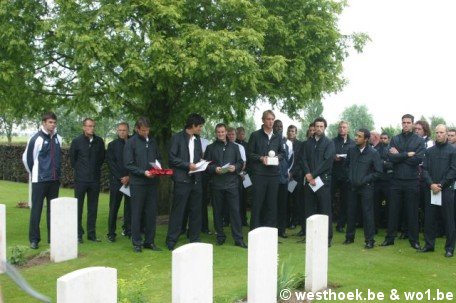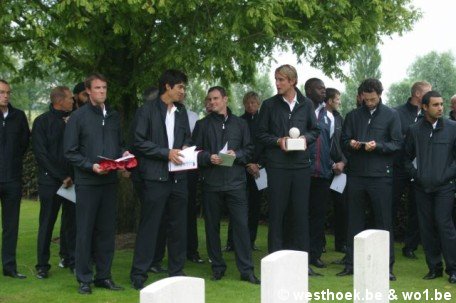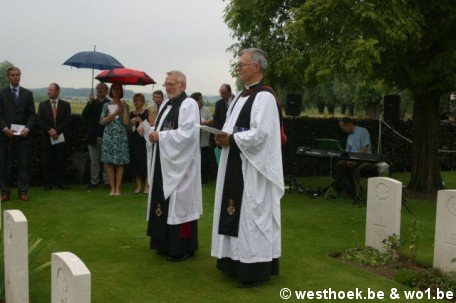 The buglers of the Last Post Association.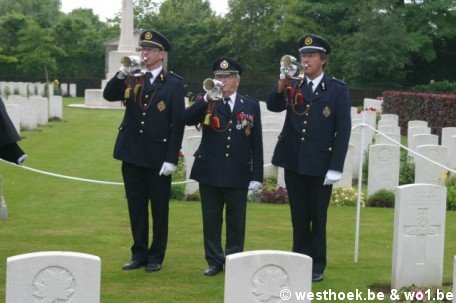 Prayer by Reverend Ray Jones.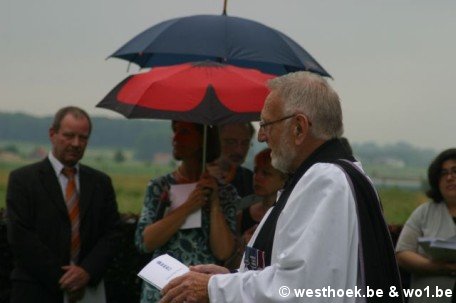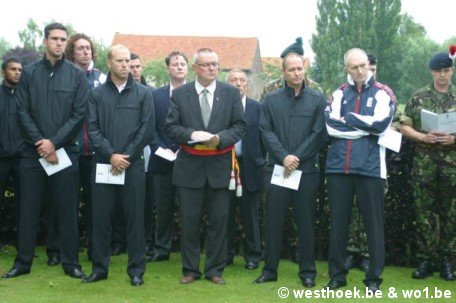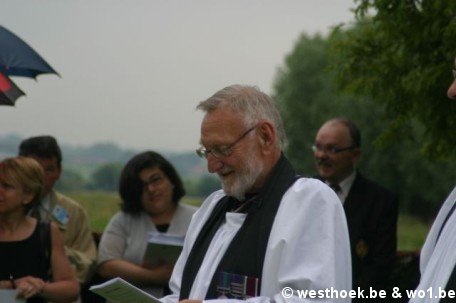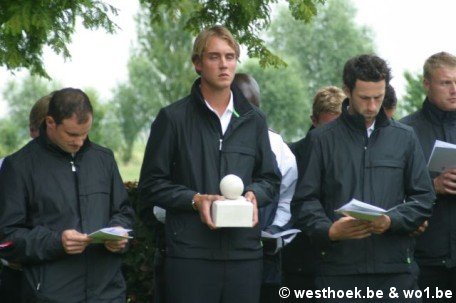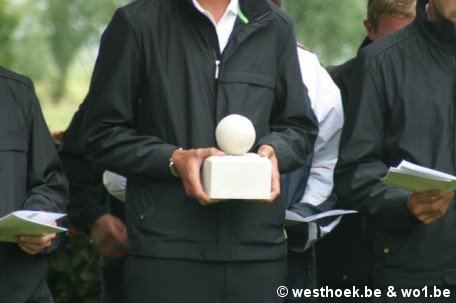 Last Post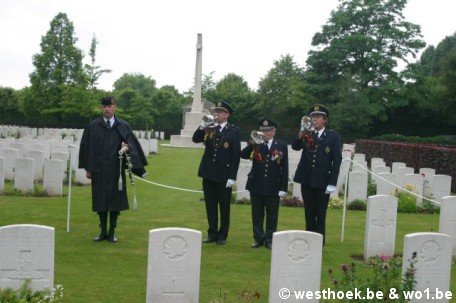 A cricket ball was placed at the grave of Sergeant Colin Blythe (Charlie), 49296. 12th Bn. King's Own Yorkshire Light Infantry. Killed in action 8th November 1917, age 39. Het was a professional cricketer and played for Kent between 1899 and 1914 during which time he took 100 wickets each season, bar two. He also played in 19 Test Matches for England. I. L. 2..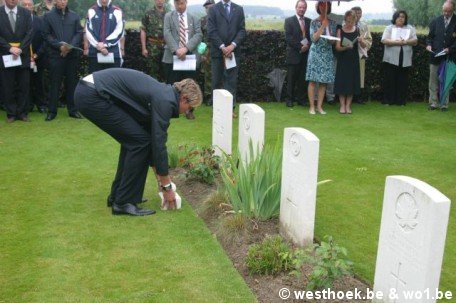 Laying a wreath.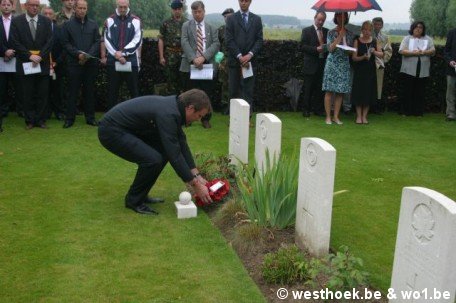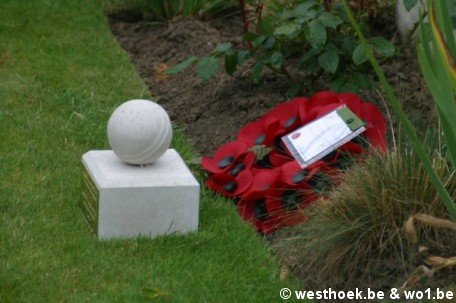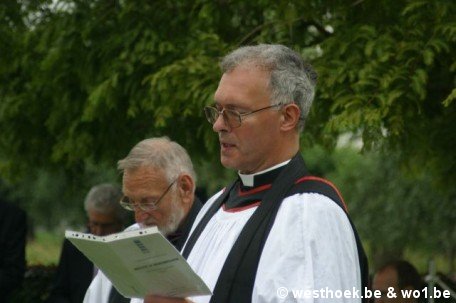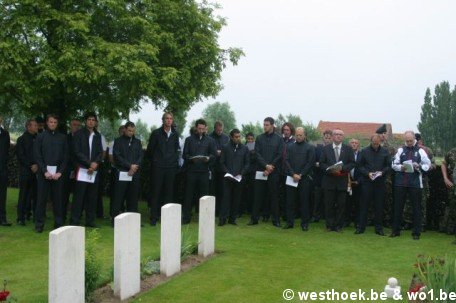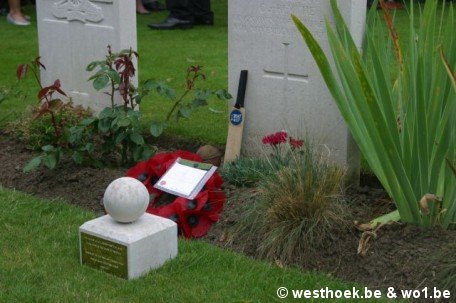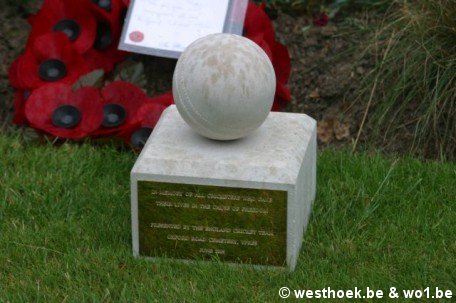 Deze rubriek staat open voor iedereen.
Ook jij kunt foto's doorsturen voor de rubriek "Je was er bij". Ons adres: info@westhoek.be
Everyone can send pictures for the pages "You were there". Our address: info@westhoek.be