Verjaardagswensen / Birthday wishes Harry Patch - Zonnebeke - 17/06/2009
On Wednesday, June 17th, 2009, Harry Patch celebrated his 111th birthday. Harry is the last soldier who fought in the Ypres Salient during the Great War. Johan Vandewalle and friends organized the party for Harry at his café De Dreve at Polygon Wood, Zonnebeke.
Het was op een aparte manier hoe wij Harry's 111ste verjaardag vierden. Samen met de aanwezigen een glaasje getikt en Harry in ons midden gebracht. Zoals je ziet is er ook een soort aandenken ondertekend door de aanwezigen dat wordt opgestuurd naar Harry met een schets speciaal gemaakt op naam voor hem.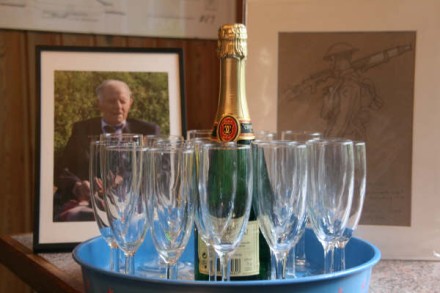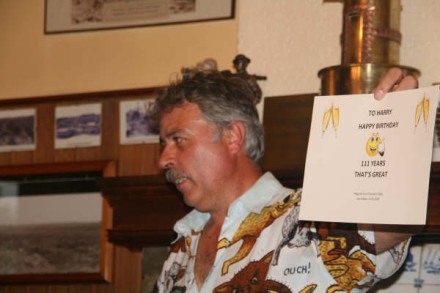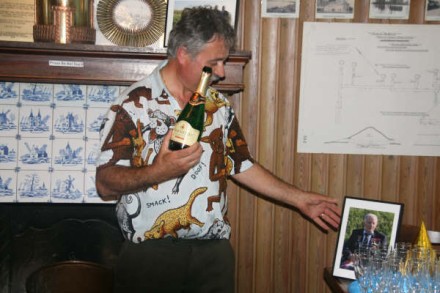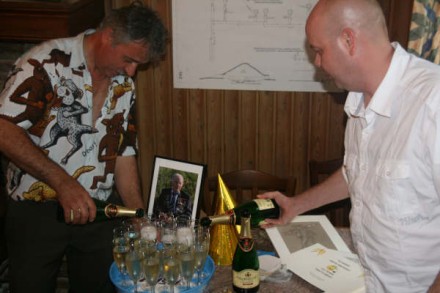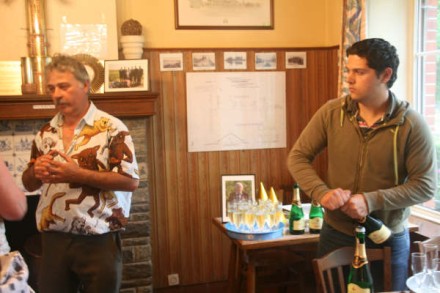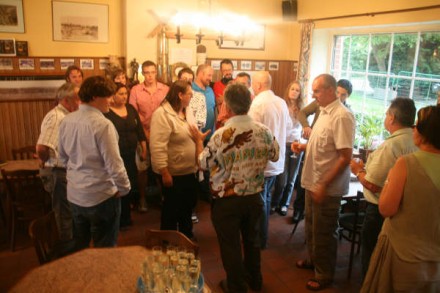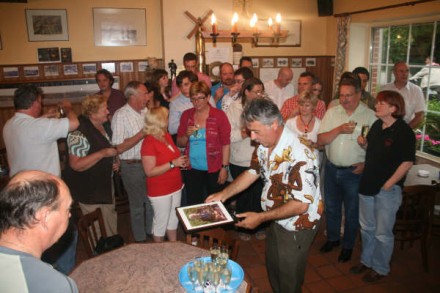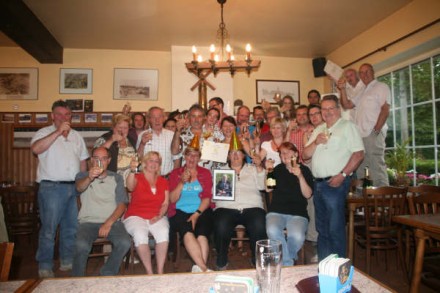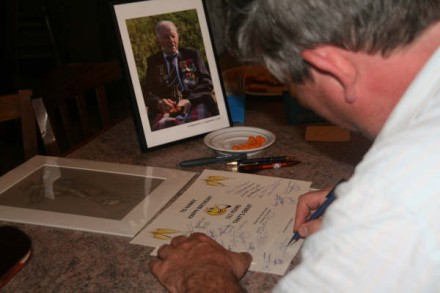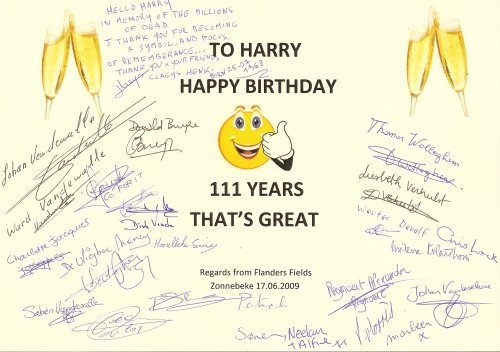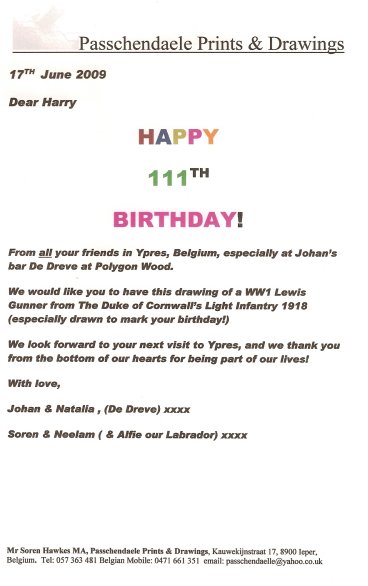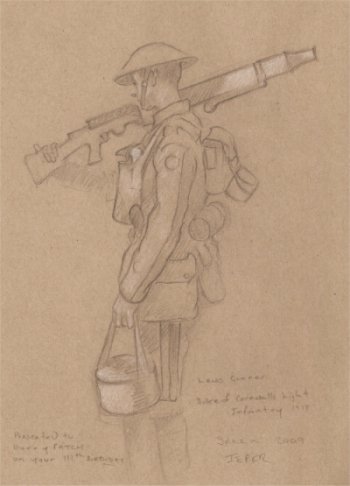 Info en foto's: Johan Vandewalle.
Deze rubriek staat open voor iedereen.
Ook jij kunt foto's doorsturen voor de rubriek "Je was er bij". Ons adres: info@westhoek.be
Everyone can send pictures for the pages "You were there". Our address: info@westhoek.be