Australian WWI soldier re-interred in Belgium - Ploegsteert - 22/07/2010
Hieronder een aantal foto's van de begrafenis van de Australische soldaat Private Alan James Mather of Inverell, NSW op Prowse Point Military Cemetery te Ploegsteert. De plechtigheid vond plaats op donderdag 22 juli 2010.
Every first Friday of the month, a short ceremony takes place at Ploegsteert Memorial at Ploegsteert. Please find below some photographs of the Last Post on Friday, July, 3rd, 2010.
The Australian Minister for Veterans' Affairs and Minister for Defence Personnel, the Hon Alan Griffin MP, announced on 28 June that the remains of an Australian World War I soldier who fought in the Battle of Messines have now been identified.
A combined picture of historical, anthropological and DNA evidence helped establish the identity of the soldier as 1983 Private Alan James Mather of Inverell, NSW.
Private Mather was discovered at Ploegsteert, Belgium, in 2008. His remains were recovered along with a significant amount of equipment, clothing and badges that enabled him to be identified as an Australian infantry soldier. Although a corroded identification disc was also recovered, forensic investigation failed to provide identification details.
Members of the Australian Army buried bury Private Mather with full military honours with his comrades at the Prowse Point Commonwealth War Graves Commission cemetery in Ploegsteert, Belgium on Thursday 22 July 2010.
The Australian Minister for Veterans' Affairs, the Australian Chief of Army, the Australian Ambassador and members of Private Alan Mather's family attended the ceremony.
The Battle of Messines in Belgium was the scene of heavy fighting during 1917, opening with the detonation of 19 British mines underneath the German's forward trenches, including the mine at Hill 60. The Battle was viewed, at the time, as one of the first major victories of the British forces during WW1. After the war the Private Mather was listed as missing with more than 6,000 other Australian soldiers on the Menin Gate Memorial in Ypres, Belgium.

Ceremony:
Greeting led by Chaplain
Prayer led by Chaplain
Hymn: Sung by all
Psalm read by family member
Gospel read by Lieutenant General Ken Gillespie, Chief of Army
Address by the Hon Alan Griffin MP, Minister for Veterans' Affairs and Defence Personel
Eulogy read by Family
Prayers led by Chaplain
Farewell led by Chaplain
Ode read by Major General Brian Dawson, Military Representative to NATO and EU
Lowering of the coffin and volleys by the Firing Party
Last Post played by bugler
Wreath laying by : John Mather (nephew of Pt. Alan James Mather), The Hon. Alan Griffin MP (Minister for Veterans Affairs Australia), Lt. General Ken Gillespie (Australian Chief of Army), The Representative of the Belgian Government, The Mayor of Comines-Warneton.
Australian and Belgium national anthems are played
Benediction led by Chaplain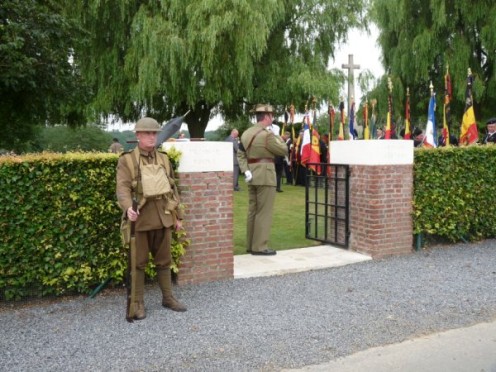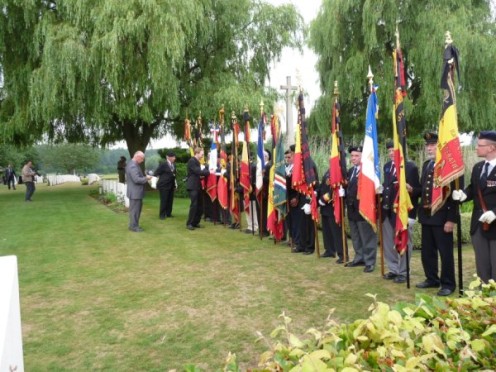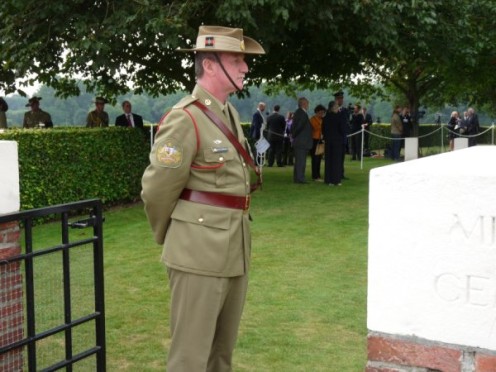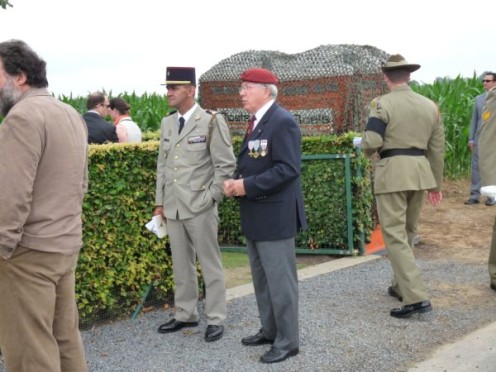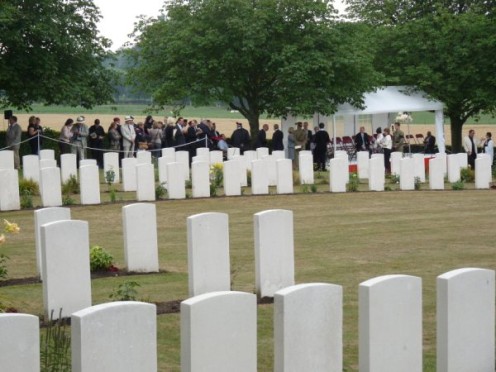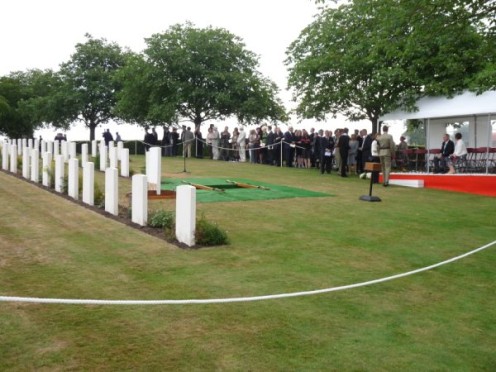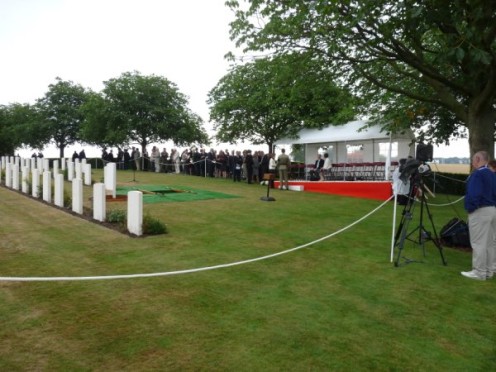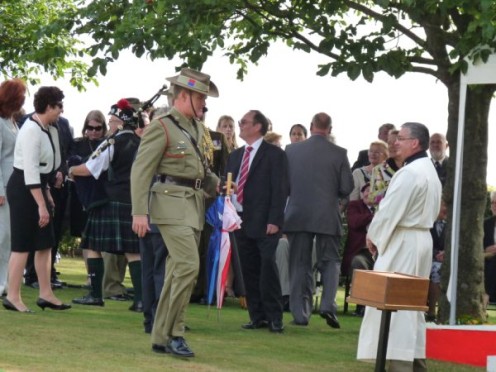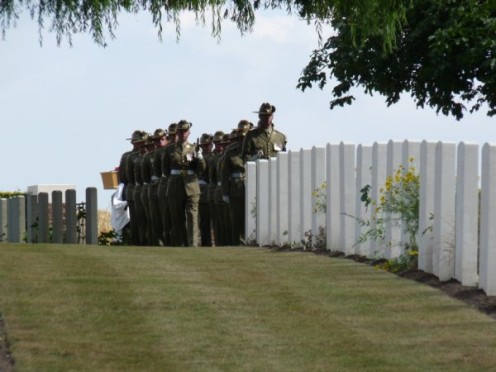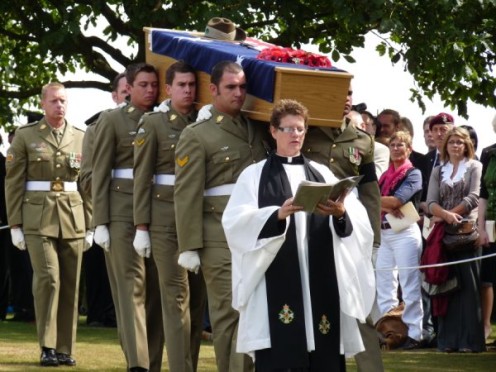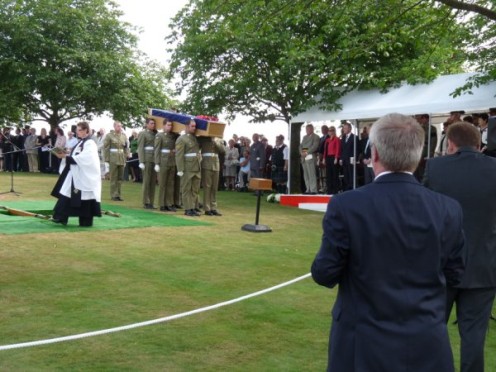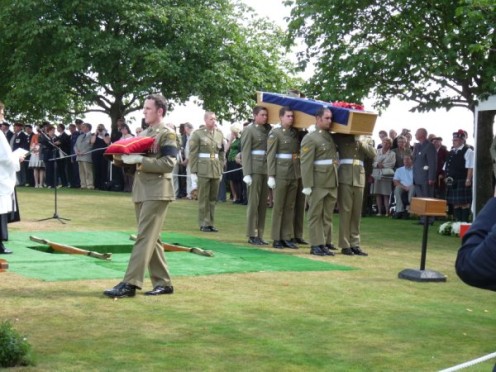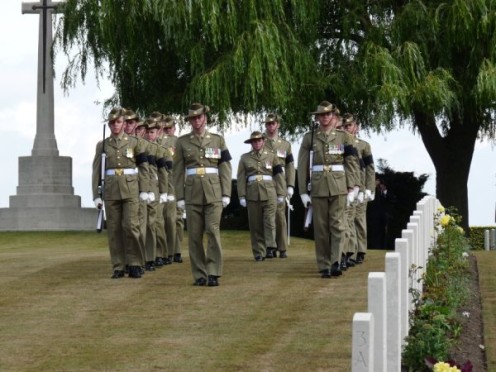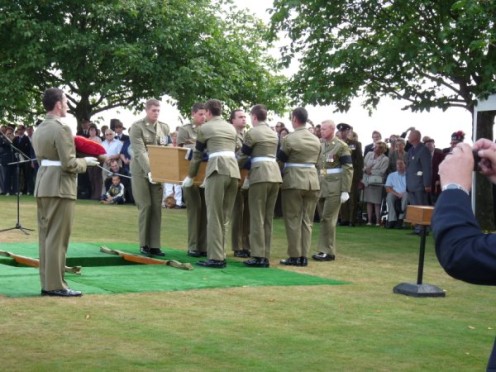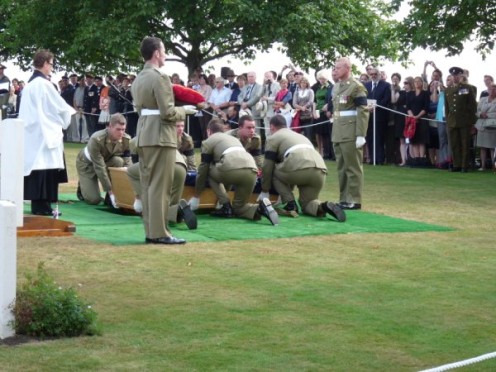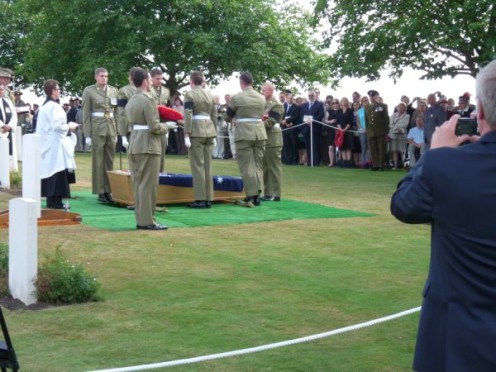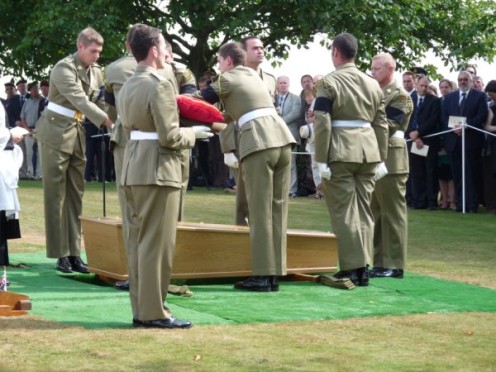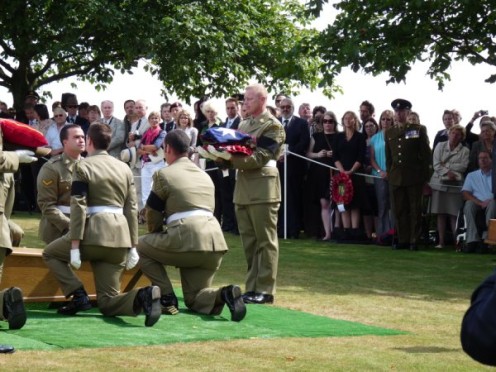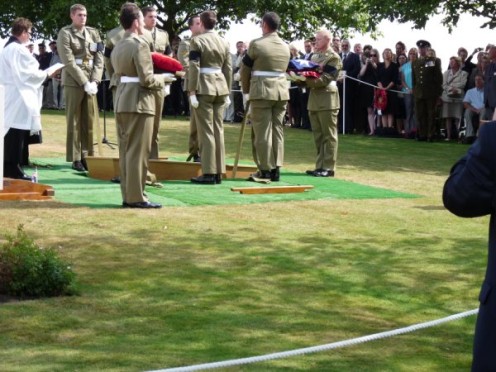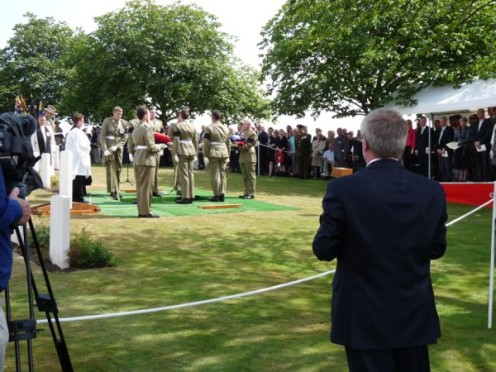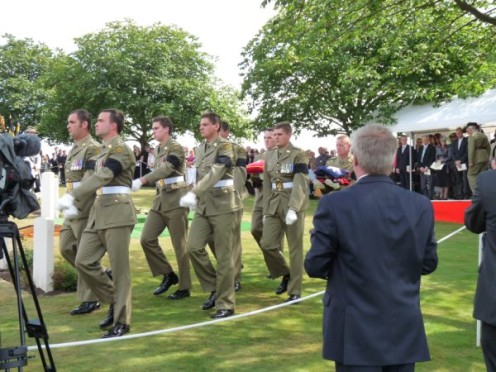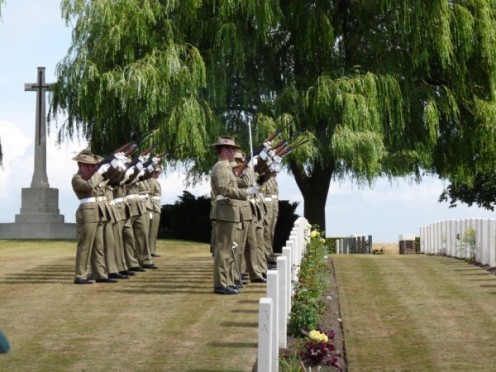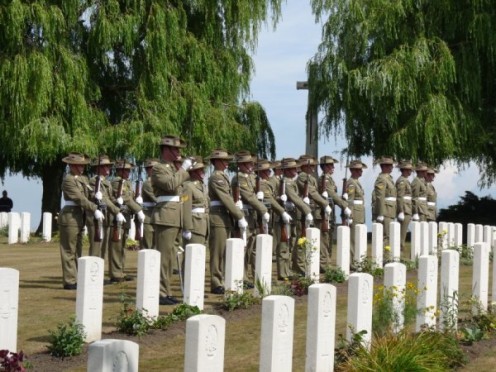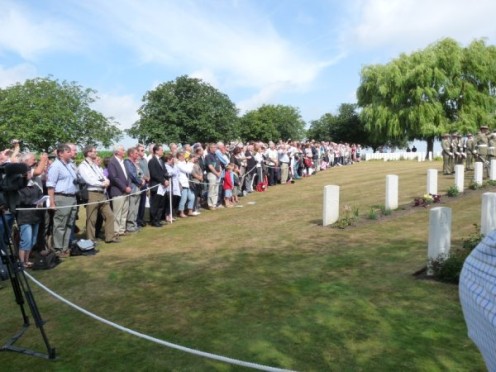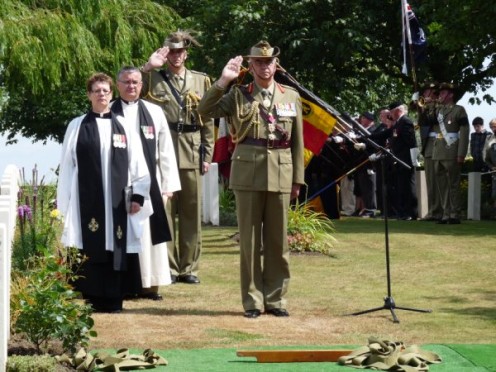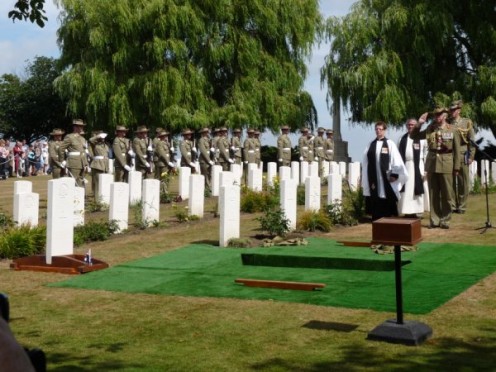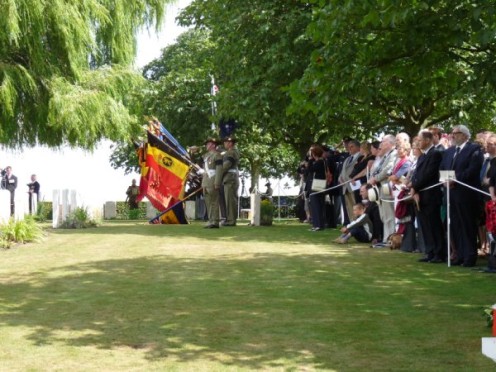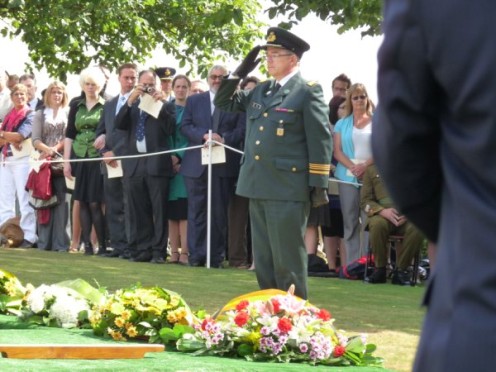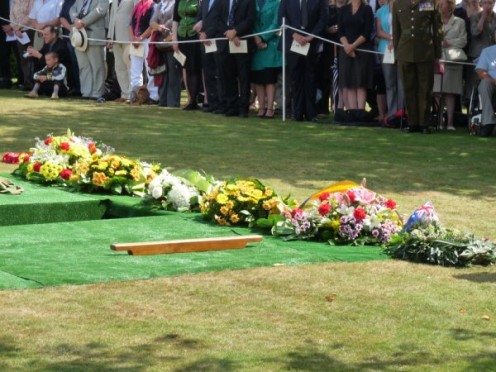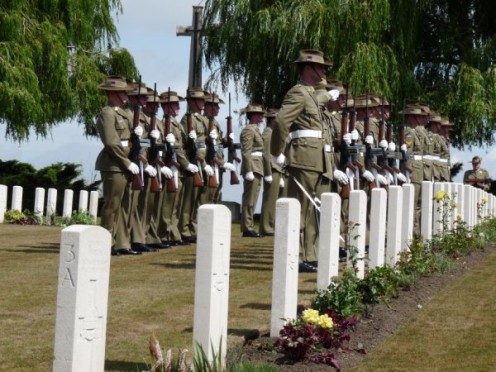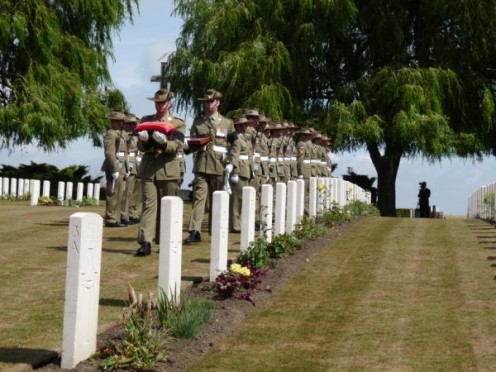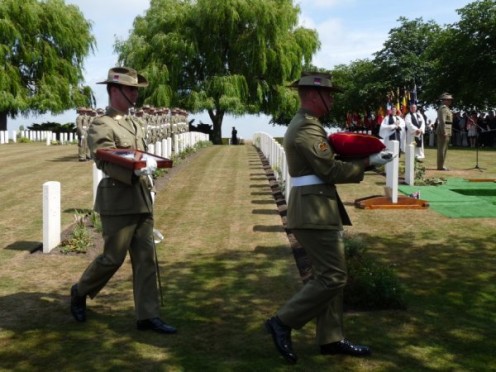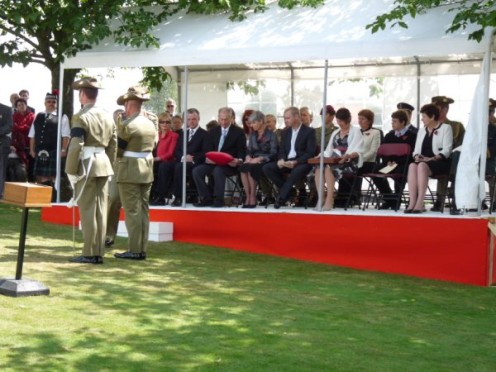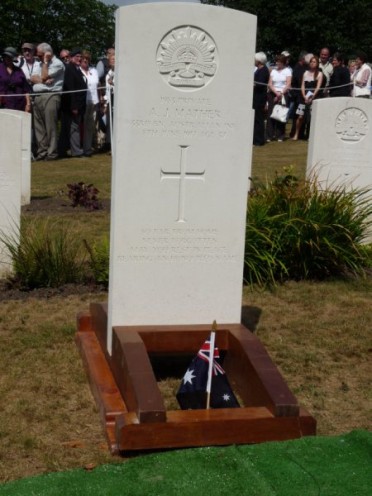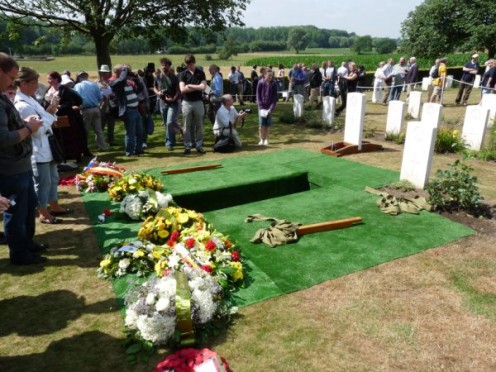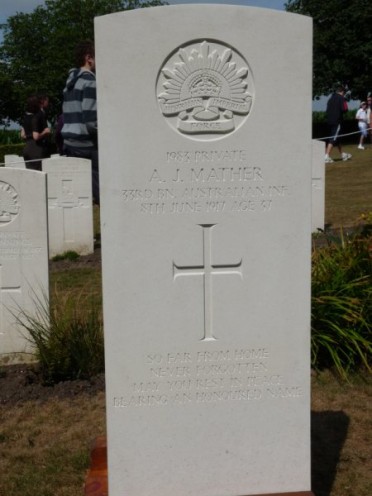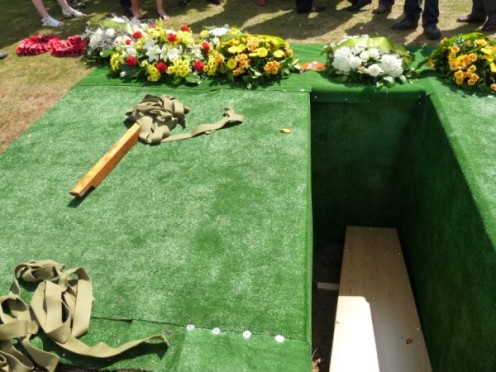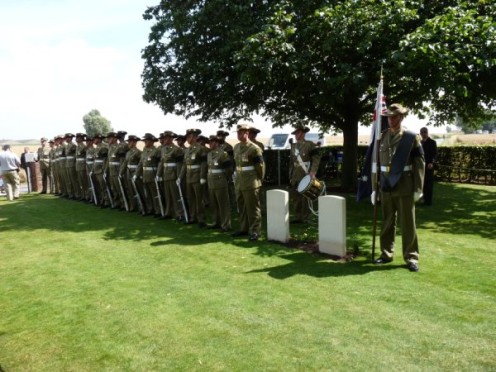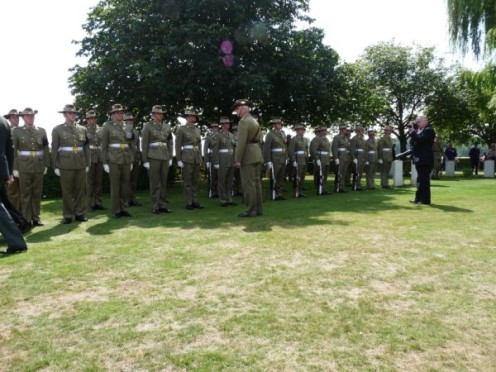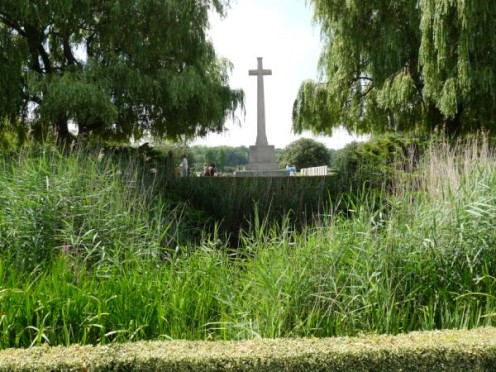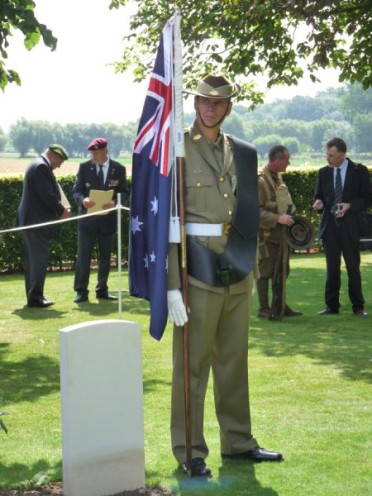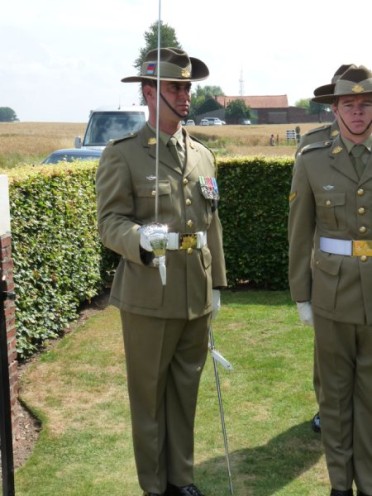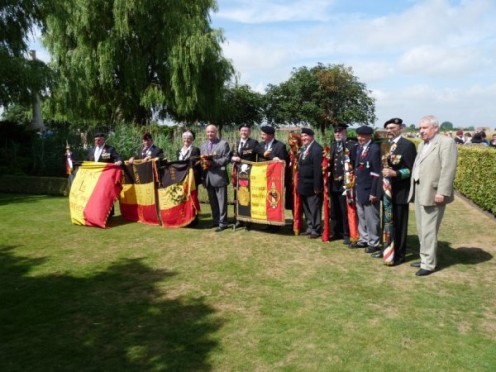 Pictures: Walter De Paepe
Deze rubriek staat open voor iedereen.
Ook jij kunt foto's doorsturen voor de rubriek "Je was er bij". Ons adres: info@westhoek.be
Everyone can send pictures for the pages "You were there". Our address: info@westhoek.be