Aankomst wandelaars - Poperinge - 20/05/2010
On Thursday, May, 20th, 2010 a group of people arrived at Talbot House at Poperinge, after a walk which also headed towards Ieper.
Hieronder een aantal foto's van de aankomst van een groep Engelse wandelaars in Talbot House op donderdag 20 mei 2010.
Padre Paul Wright, Senior Chaplain of Guards Chapel, aan het woord.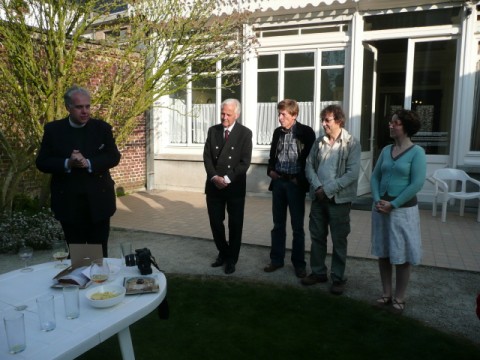 Vervolgens General Sir Robert Corbett - Guards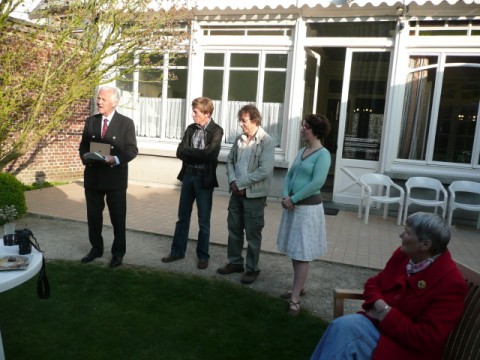 Als laatste Jan Louagie, secretaris vzw Talbot House.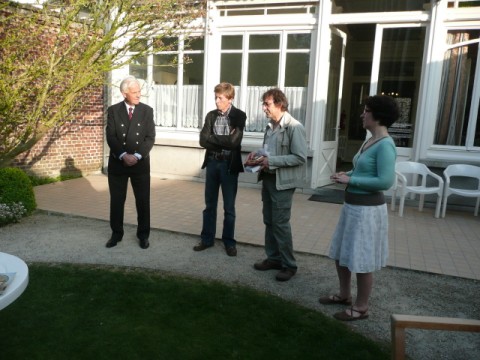 Tenslotte groepsfoto met wandelaars, Army Widows Association en Talbot House vzw.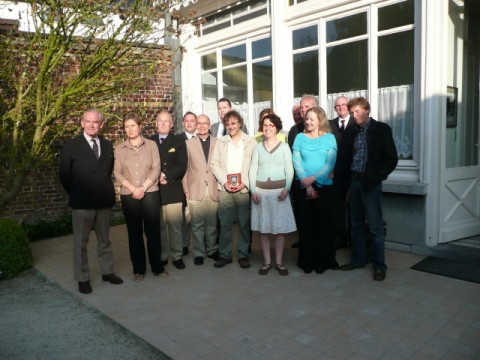 Dank aan Annelies Vermeulen, Talbot House, voor de info en foto's.
Deze rubriek staat open voor iedereen.
Ook jij kunt foto's doorsturen voor de rubriek "Je was er bij". Ons adres: info@westhoek.be
Everyone can send pictures for the pages "You were there". Our address: info@westhoek.be