England cricket team - Ieper - 26/06/2009
Please find below some photographs of the Last Post on Friday, June 26th, 2009 under the Menin Gate. The England cricket team attended the ceremony. Earlier that day they were present at Oxford Road Cemetery at Sint-Jan.
Hieronder een aantal foto's van de Last Post op vrijdagavond 26 juni 2009 onder de Menenpoort te Ieper. De plechtigheid werd bijgewoond door het nationaal cricket team van Engeland. Eerder op de dag waren zij aanwezig tijdens een plechtigheid op Oxford Road Cemetery te Sint-Jan.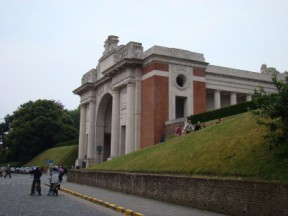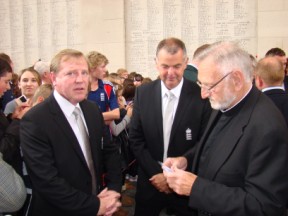 The book of honour and the flowers are ready.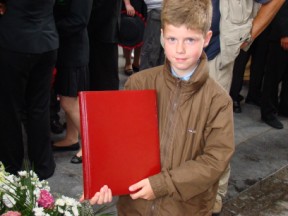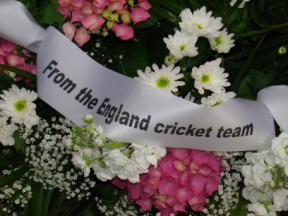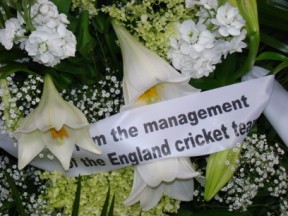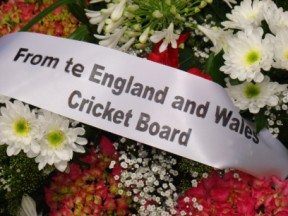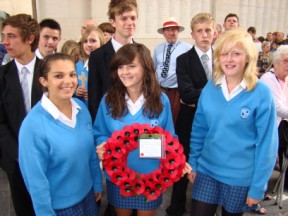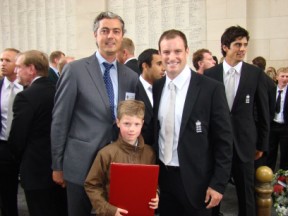 The visit of the England national cricket team was organized by Tourism Flanders in close colloboration with the tourist office of Ieper.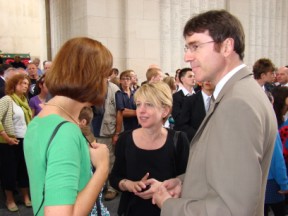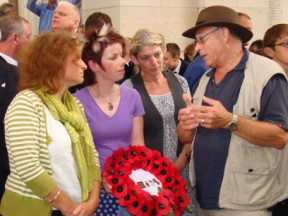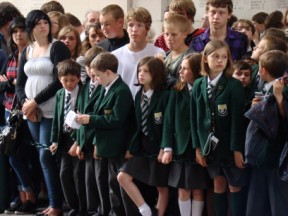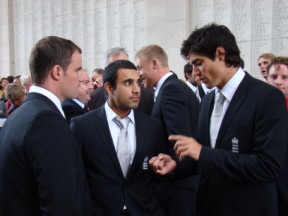 Harmonie Ypriana zorgde voor de muzikale omlijsting.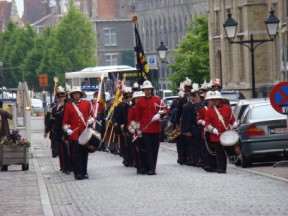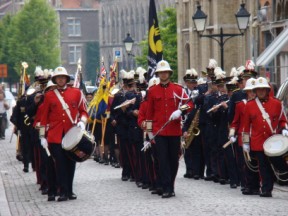 Address by Mathieu Mottrie, member of the Last Post Association.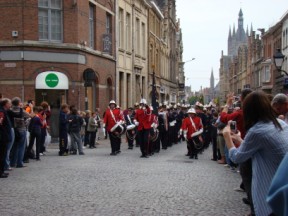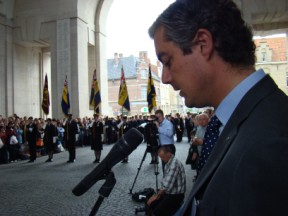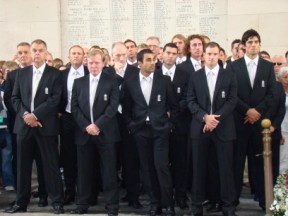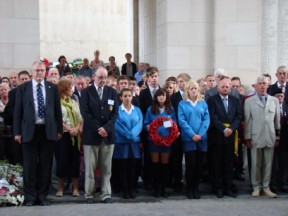 A delegation of the Brookwood Last Post Association was also present.
Toen in mei 1940 de ceremonie niet meer doorging in Ieper omwille van de Duitse inval, besloot een groep plaatselijke burgers een maandelijkse Last-Post-ceremonie te organiseren op het perceel van de Belgische militairen op Brookwood Cemetery, in de buurt van het Engelse Guilford. Het Brookwood Last Post Committee is nog steeds een regelmatige en populaire bezoeker van de Menenpoort, al jaar lang.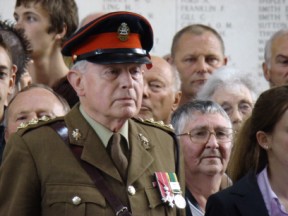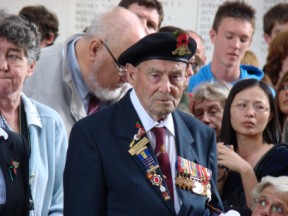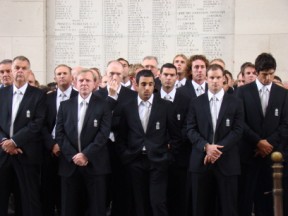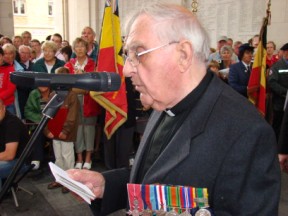 Prayers and the hymn 'Jerusalem' by Sean Ruane.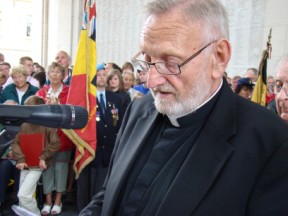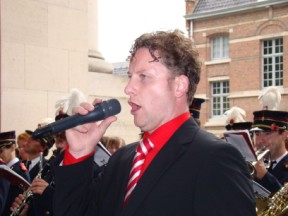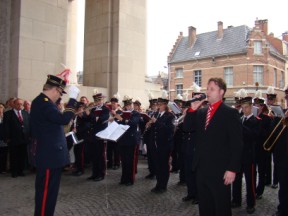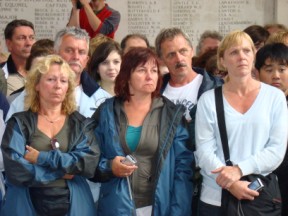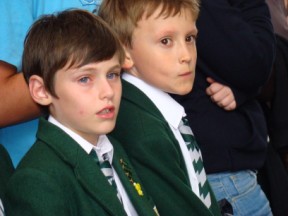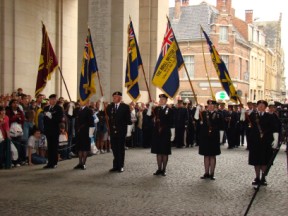 The Last Post.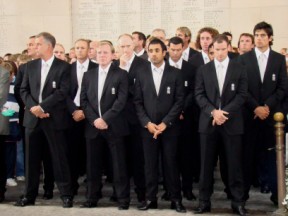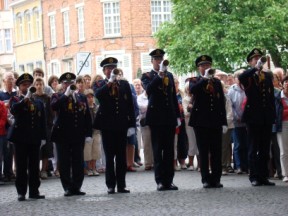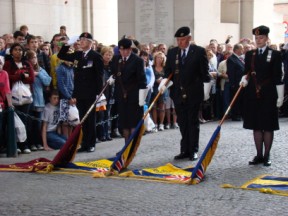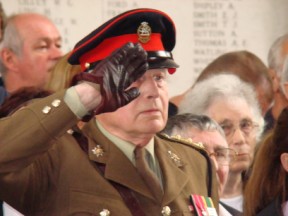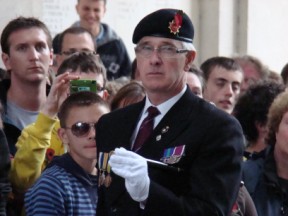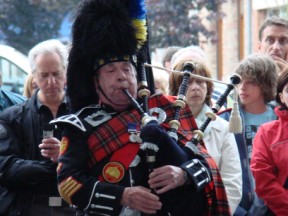 Followed by a lament and the laying of the wreaths.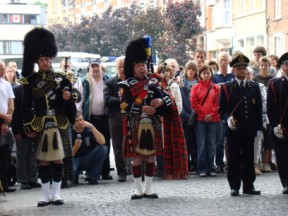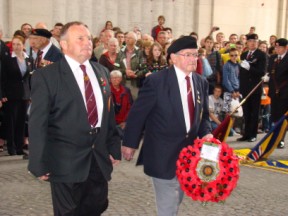 Mr. Fred Brown of the Brookwood Last Post.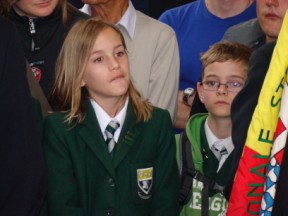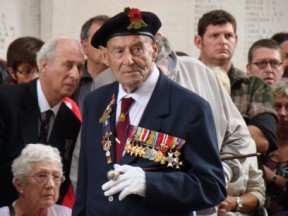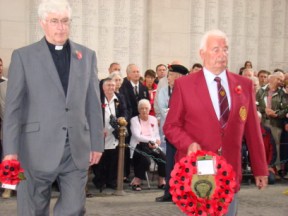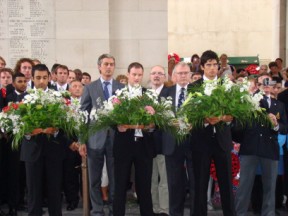 Flowers by the England national cricket team.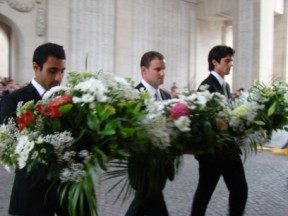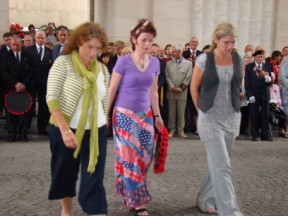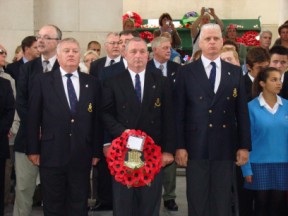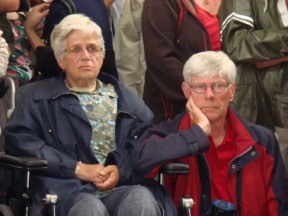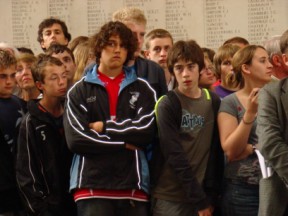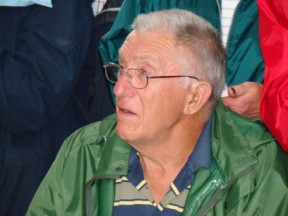 Media coverage.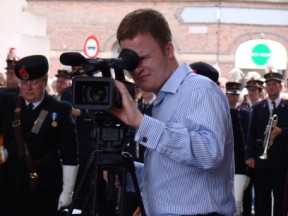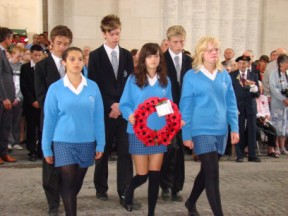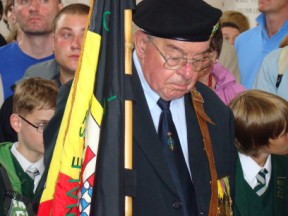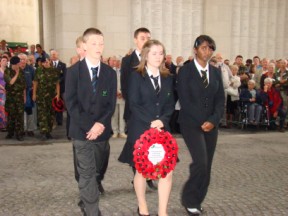 Finally the national anthems of Great Britain and Belgium were played.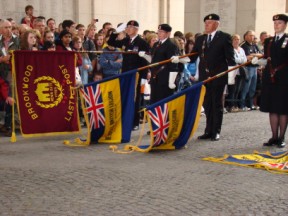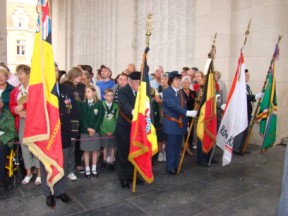 Greeting the buglers.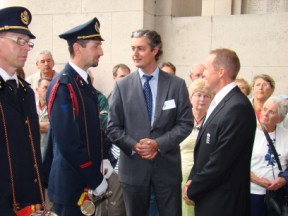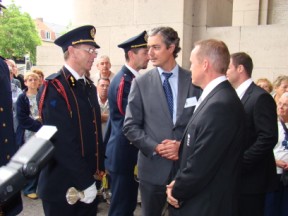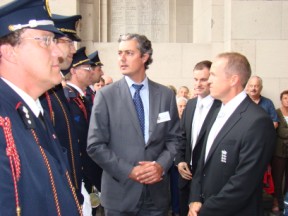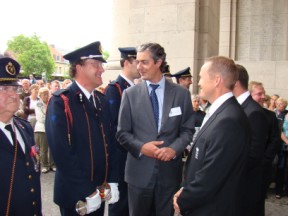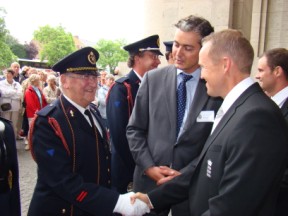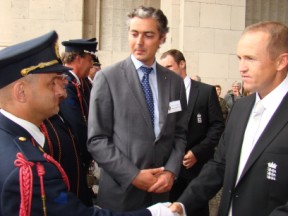 Signing the book of honour.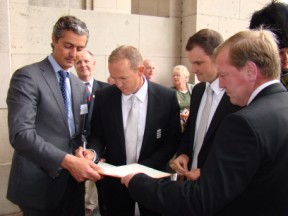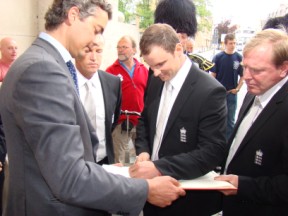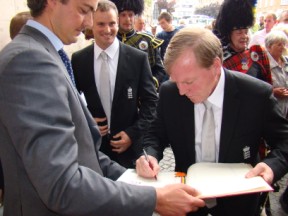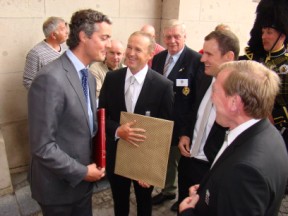 What about my pictures?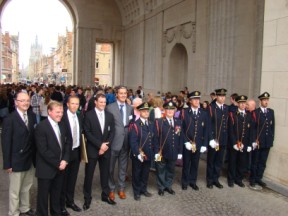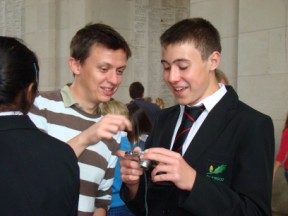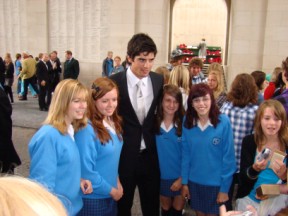 Deze rubriek staat open voor iedereen.
Ook jij kunt foto's doorsturen voor de rubriek "Je was er bij". Ons adres: info@westhoek.be
Everyone can send pictures for the pages "You were there". Our address: info@westhoek.be