Inhuldiging / Inauguration monument Sherwood Foresters - Passendale - 24/10/2009
Hieronder een reeks foto's naar aanleiding van de inhuldiging van het nieuwe monument voor de Sherwood Foresters nabij Tyne Cot Cemetery in Passendale. Deze inhuldiging vond plaats na de voorstelling van het uitbreidingsproject 'Museumtuin' eerder op de morgen te Zonnebeke.
Please find below some photographs of the inauguration of the new monument for the Sherwood Foresters nearby Tyne Cot Cemetery at Passendale on Saturday, October 24th, 2009.
The new monument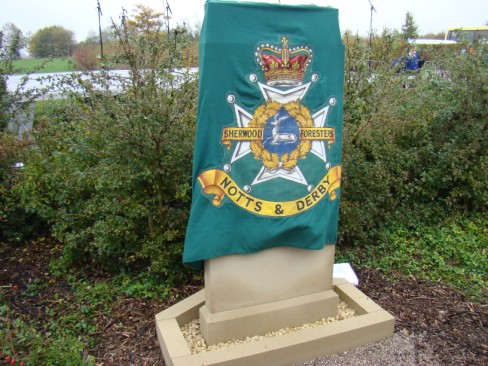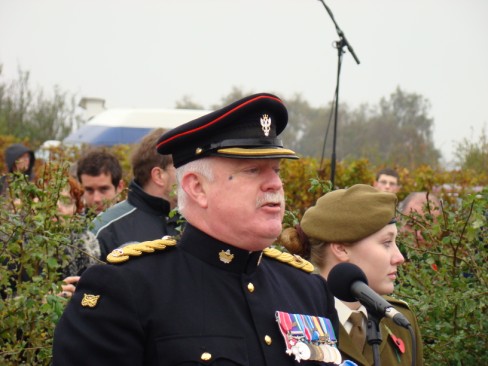 The Colours of the 2nd Battallion of the Mercian Regiment (Worcesters and Foresters) marched on to the Regimental March of the Sherwood Foresters "The Young May Moon" played by the Band of the Mercian Regiment and the Concert Band of Repton School.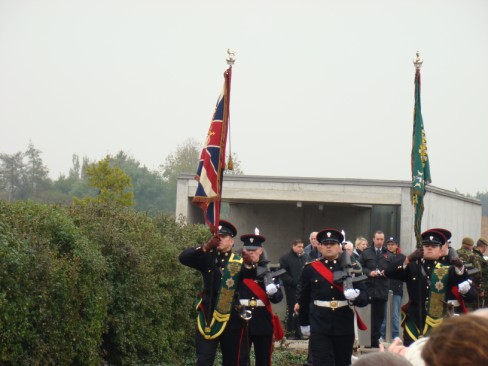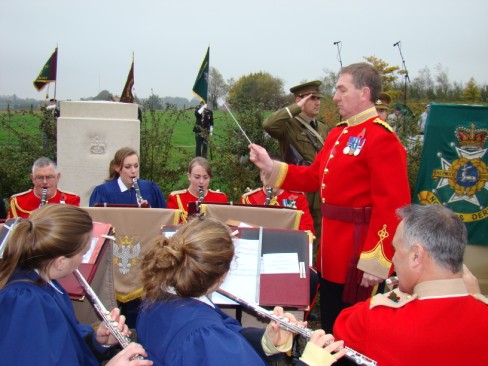 The official guests.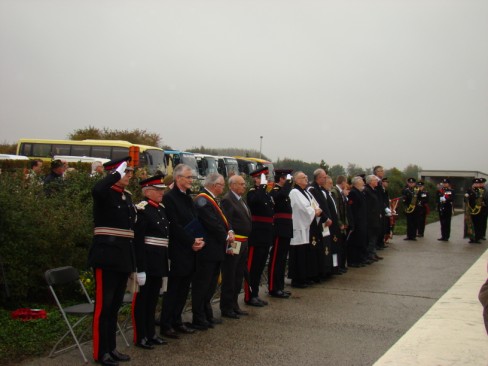 Welcome Speech by the Deputy Colonel of the Mercian Regiment, Colonel Peter Dennis.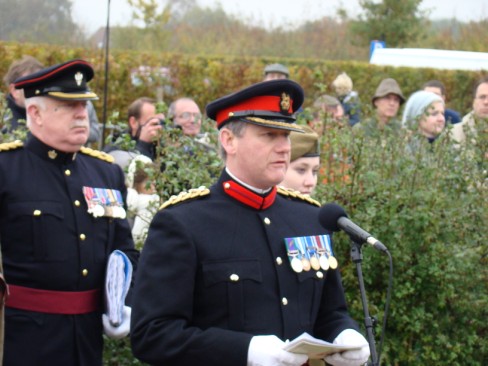 A big crowd for the inauguration.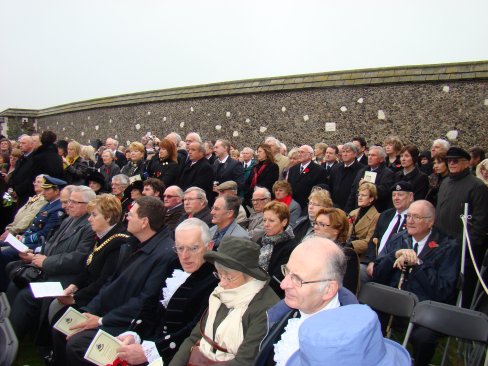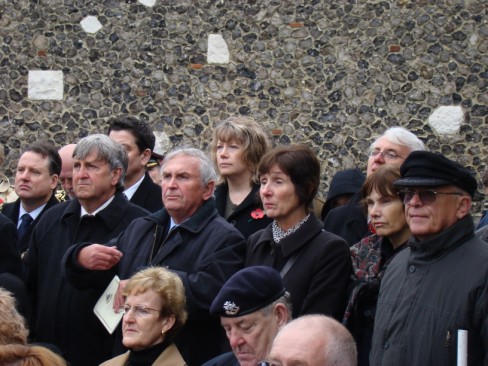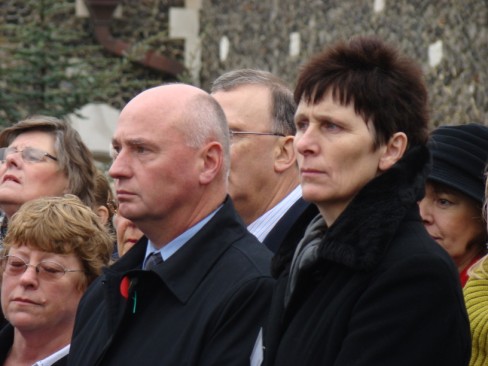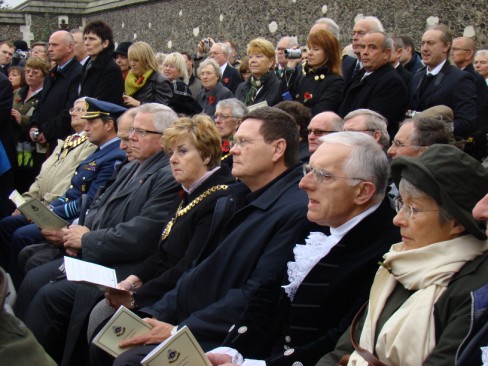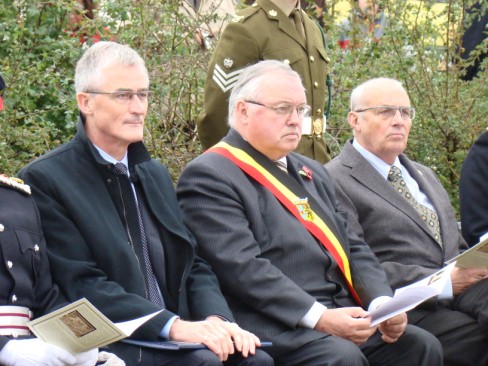 Historical Address by the Chairman of the Memorial Committee, Major John Cotterill MBE, incorporating reflections on their Sherwood Forester forbears by two young people (see below).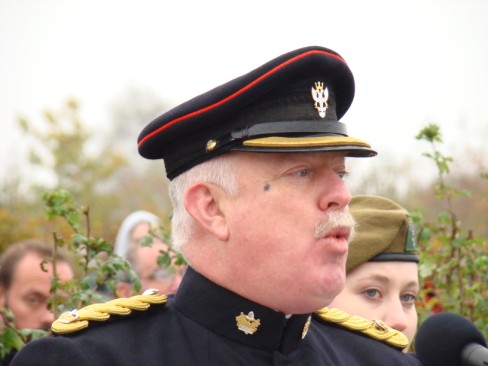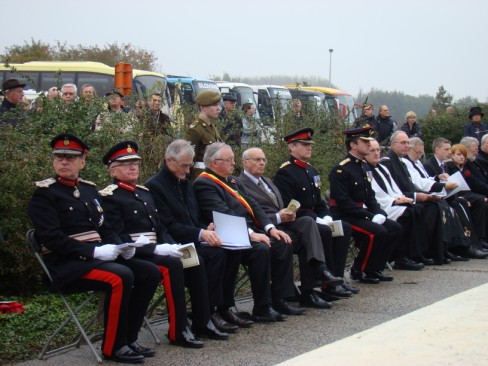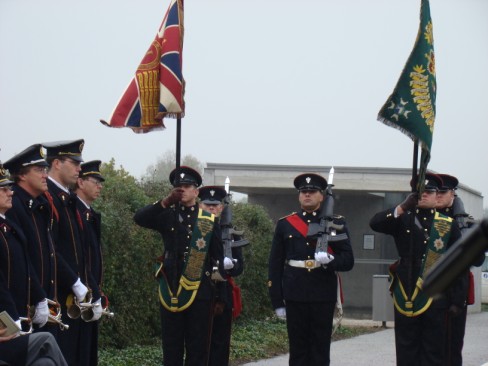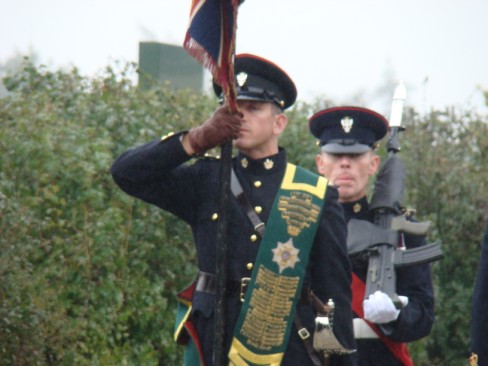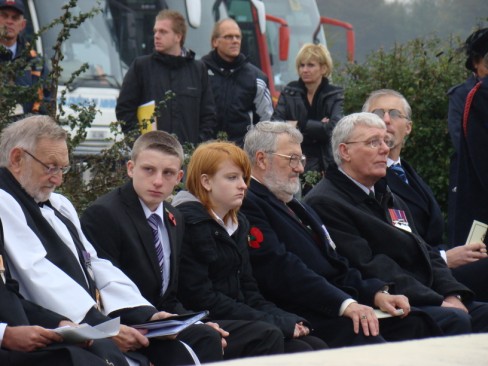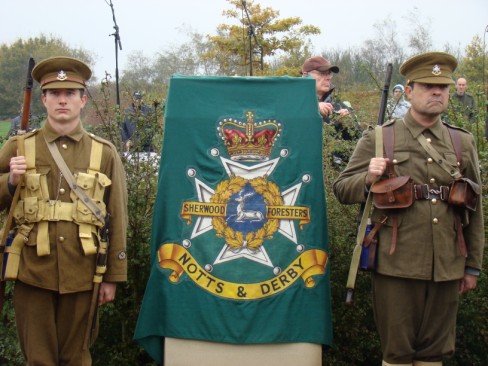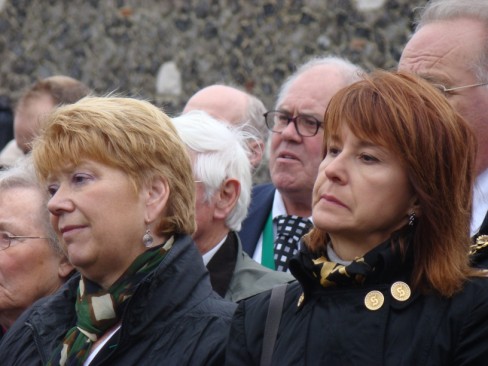 Two young people told the storyof their relatives who fought in the Ypres Salient, here Miss Aimee Halliwel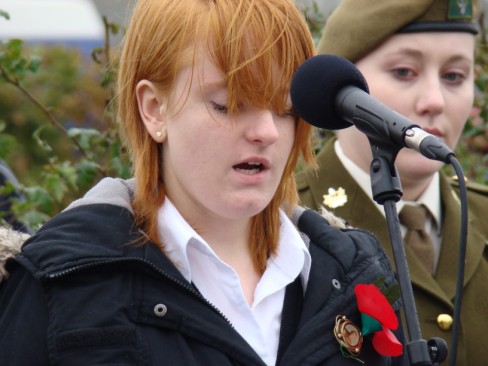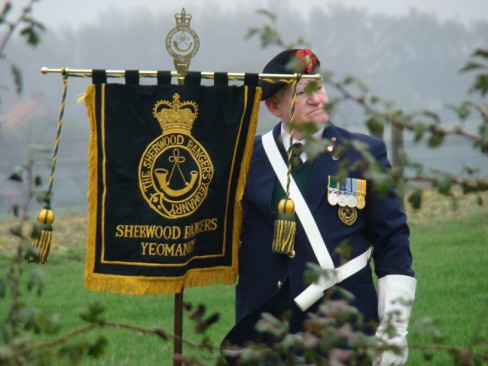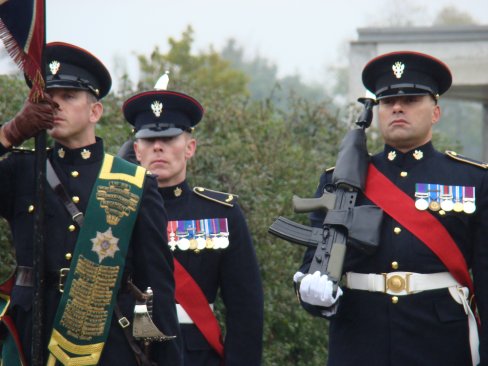 and Mr. Robert Keighery.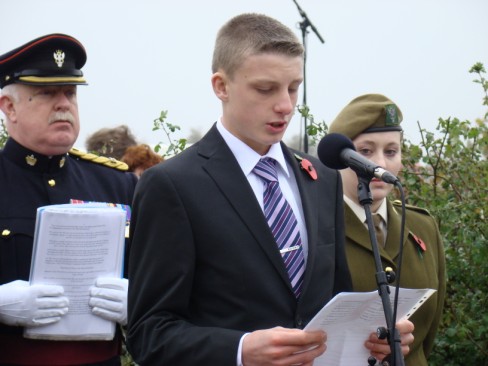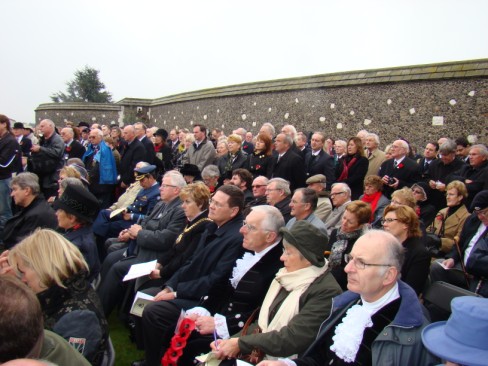 Unveiling Speech and Unveiling of the Memorial by the Sir Andrew Buchanan Bt, Lord Lieutenant of Nottinghamshire and Mr. Willie Tucker, Lord Lieutenant of Derbyshire.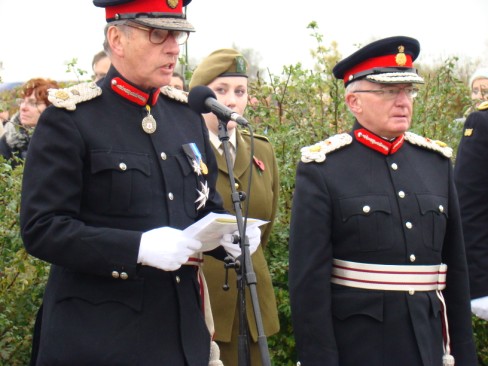 Unveiling of the new monument.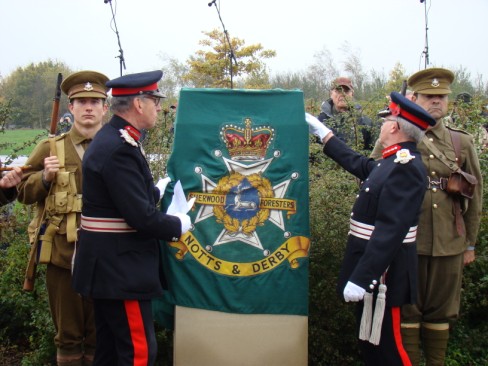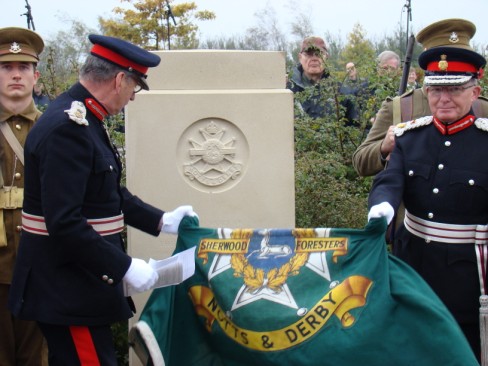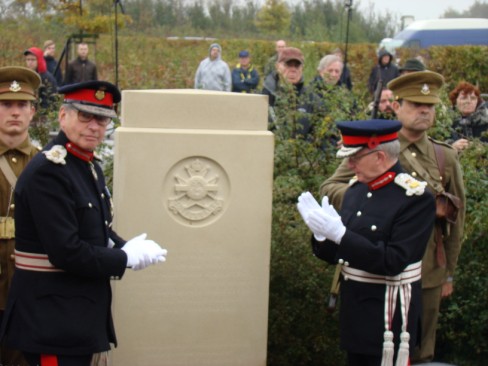 A vote of thanks to the Belgian hosts by Commanding Officer 2nd Battalion of the Mercian Regiment (Worcesters and Foresters), Lieutenant Colonel Simon Banton. He only just came back from a mission to Afghanistan where his unit lost 5 soldiers.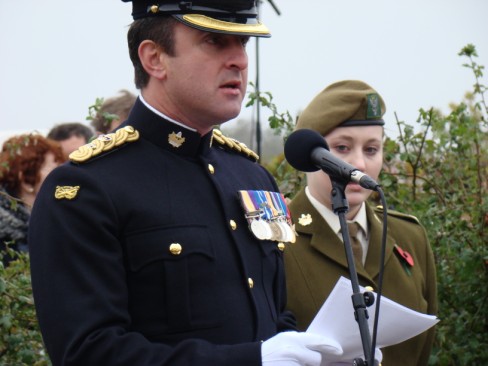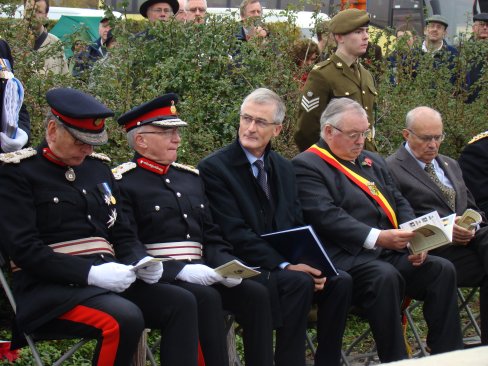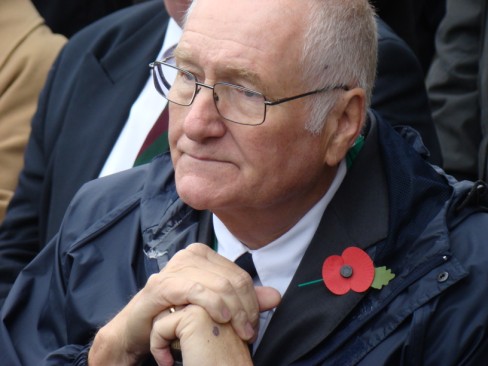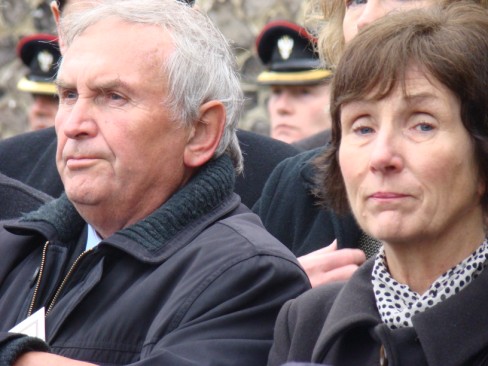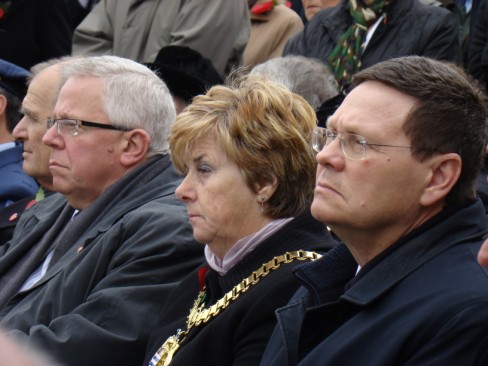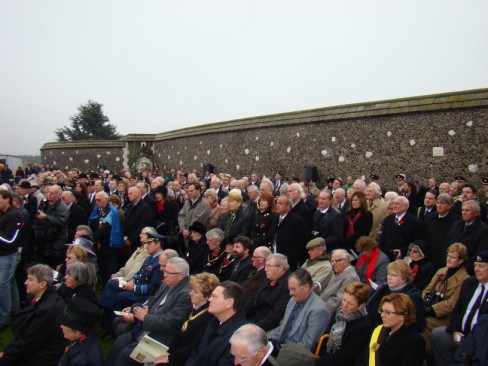 Reply by the Deputy Prime Minister of Flanders, Geert Bourgeois.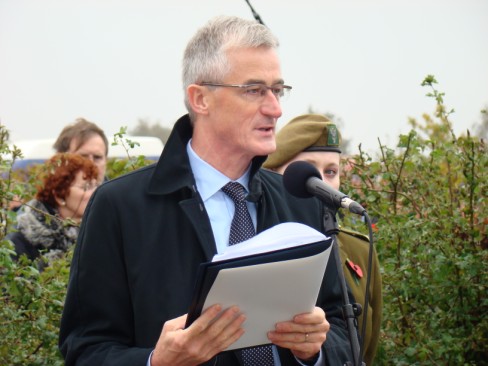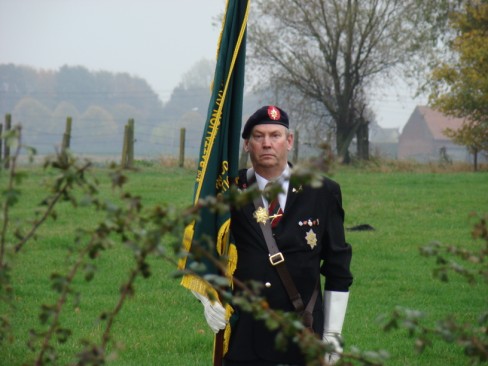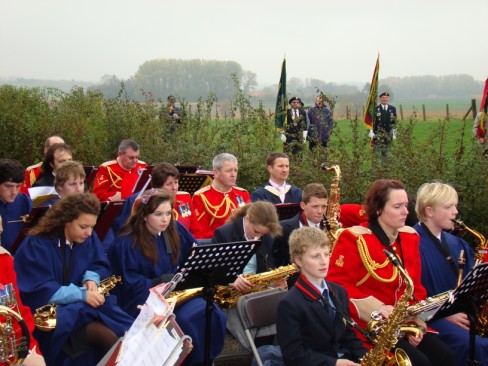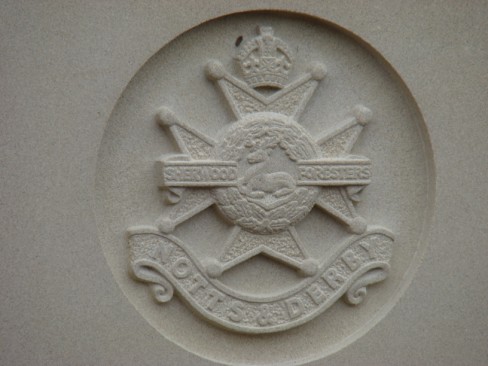 The buglers of the Last Post Association.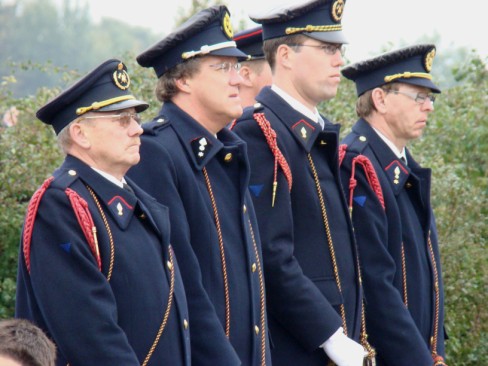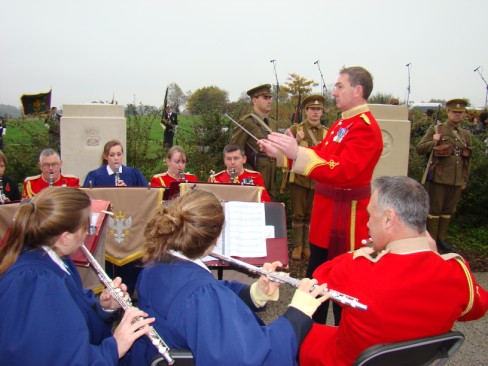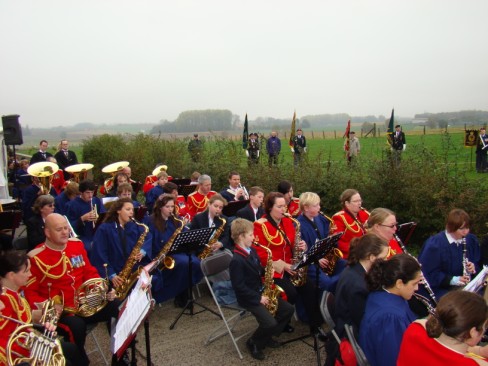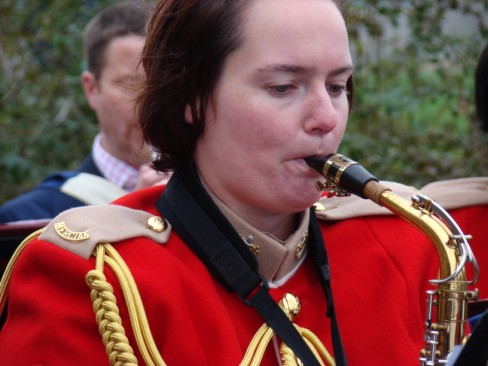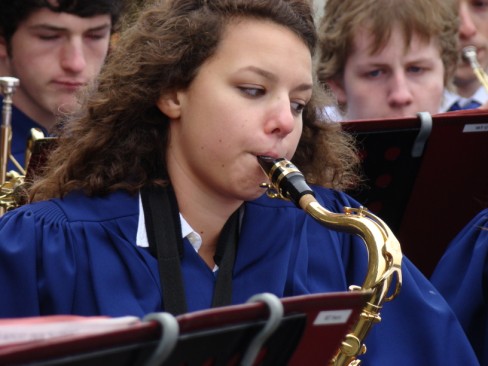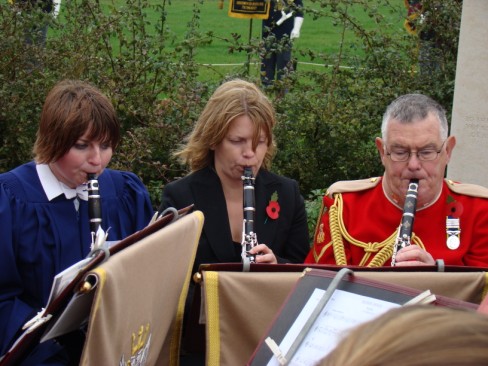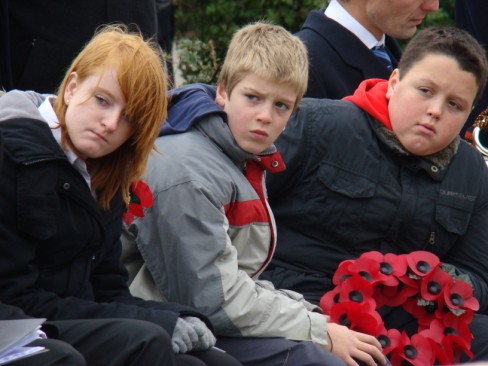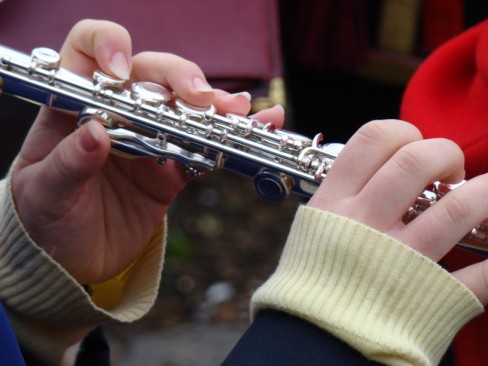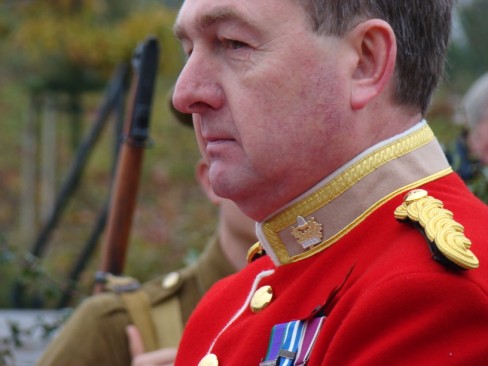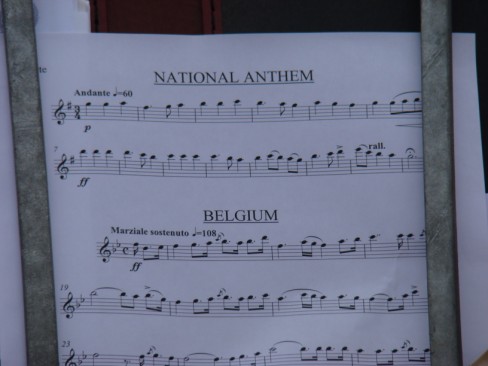 Musical intermezzo.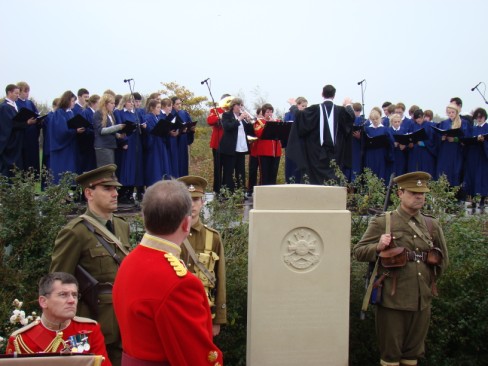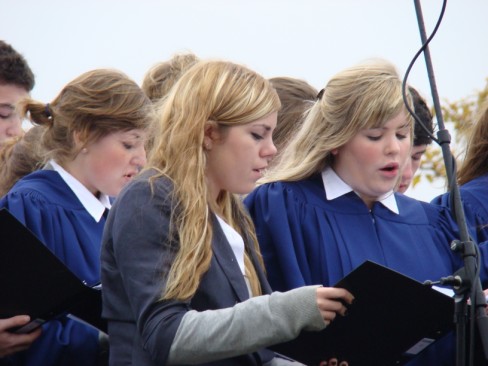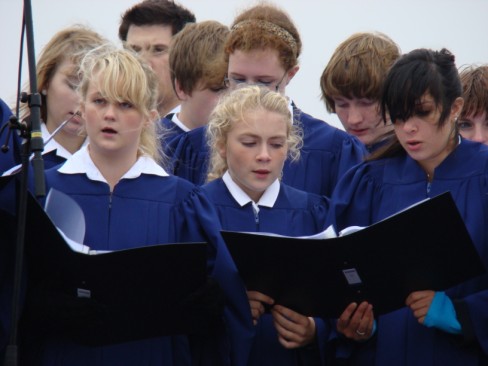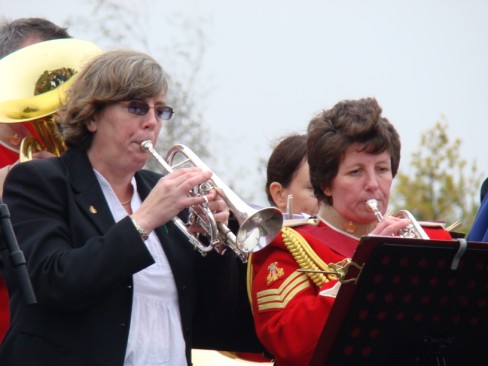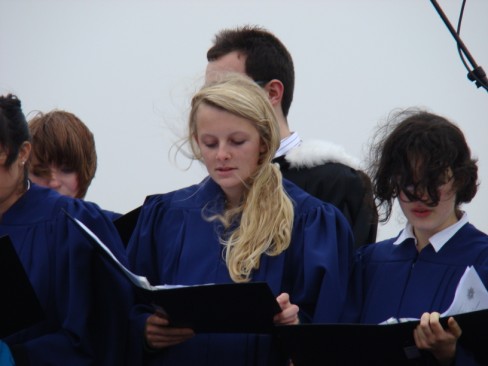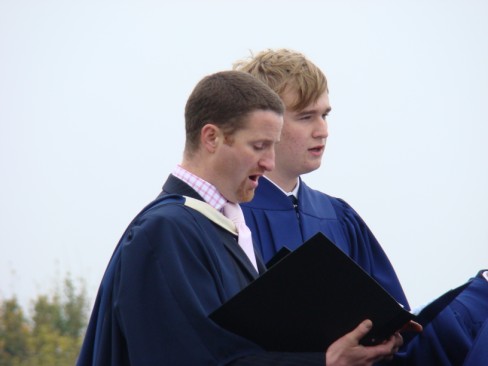 Prayers by the Reverend Canon R. JOnes, Vicar of the St George's Anglican Church in Ypres,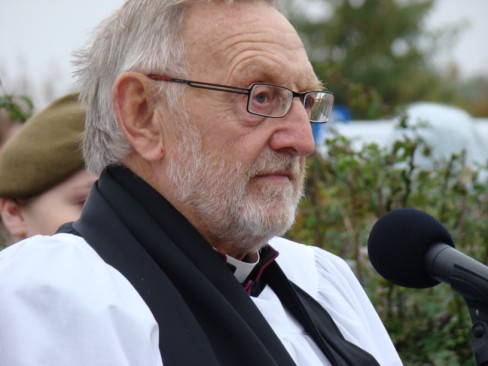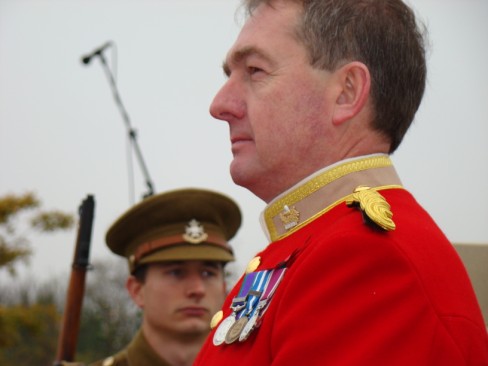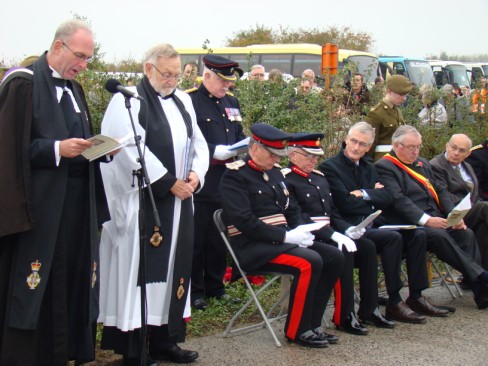 and by two other priests.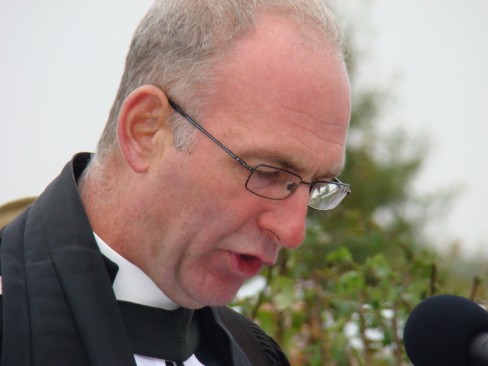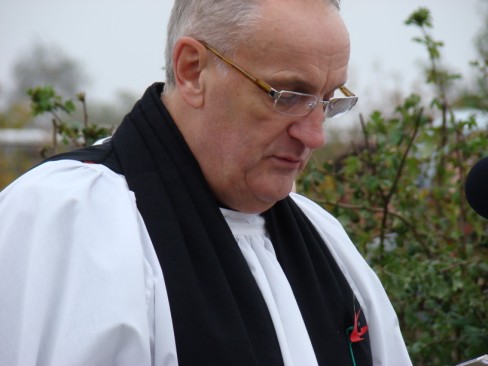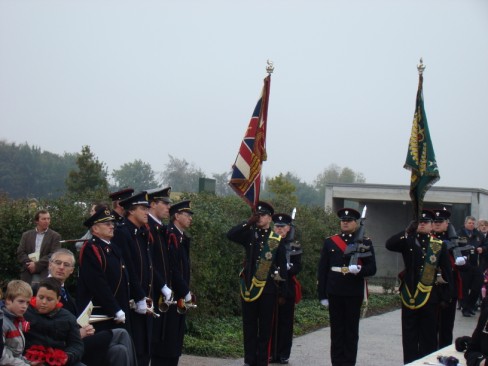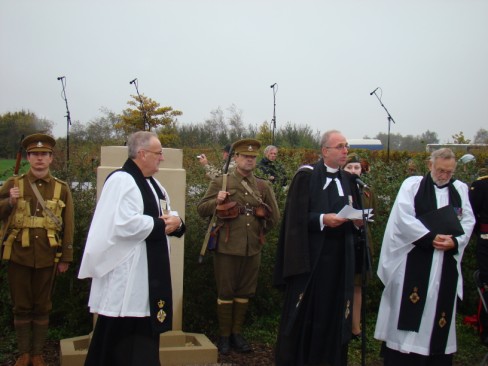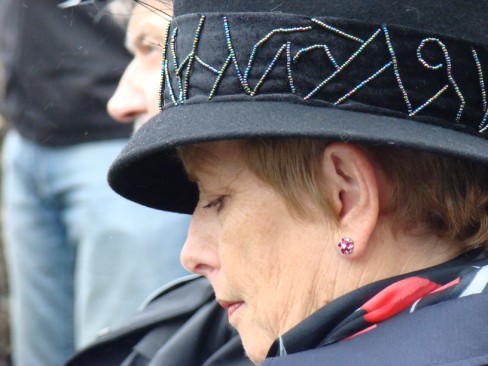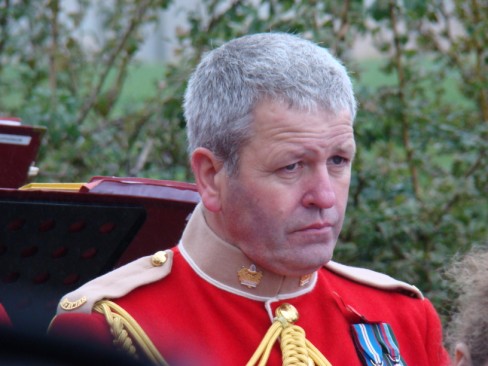 Wreath laying.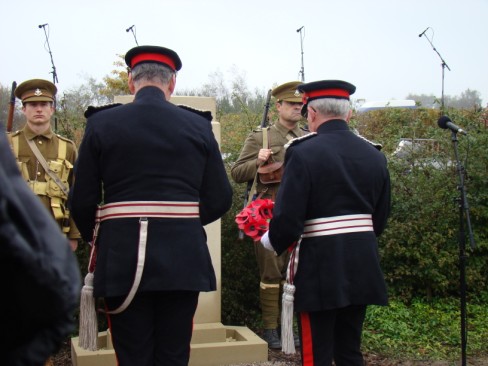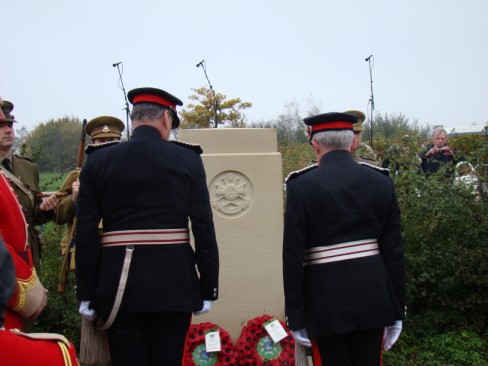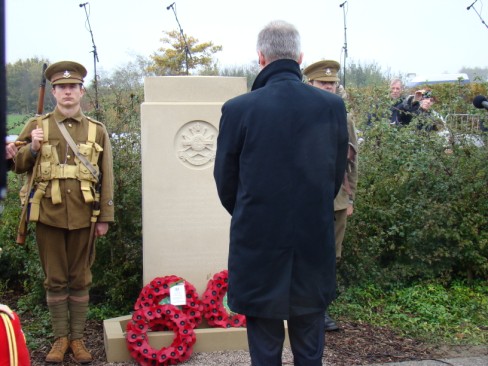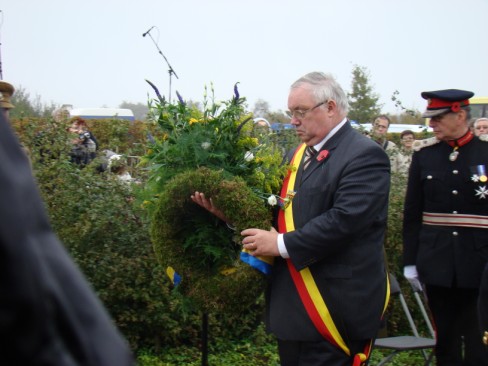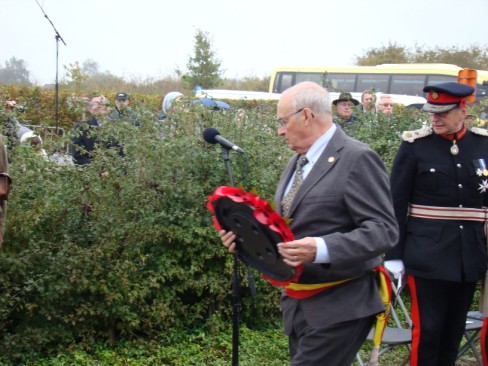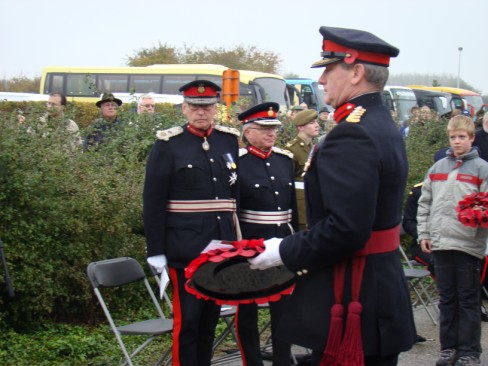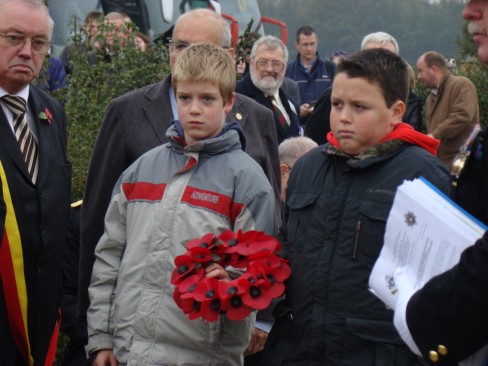 The Last Post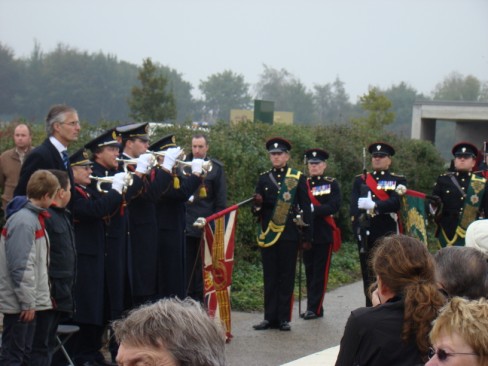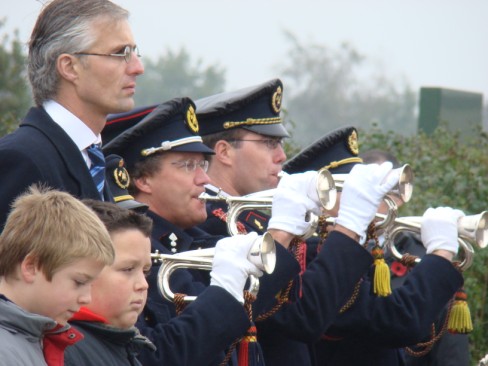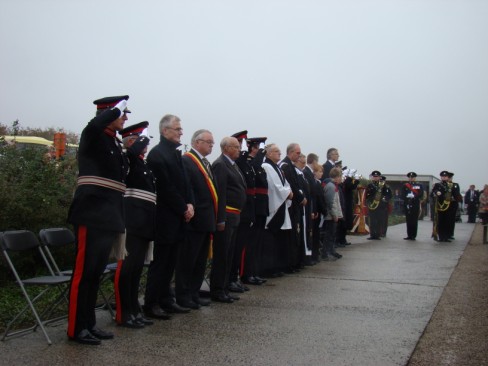 followed by two minutes silence.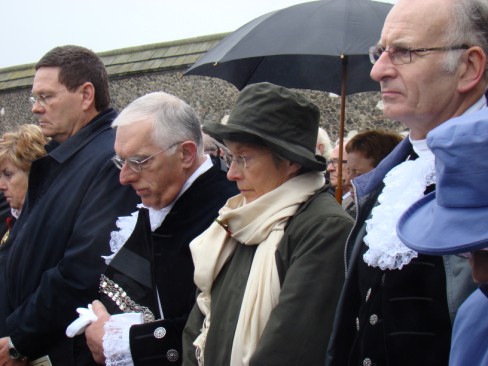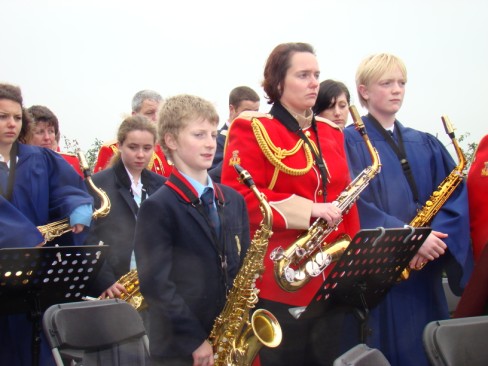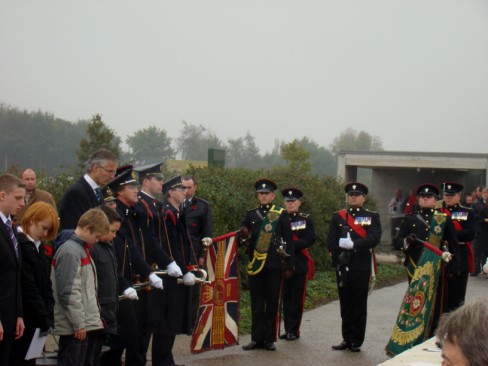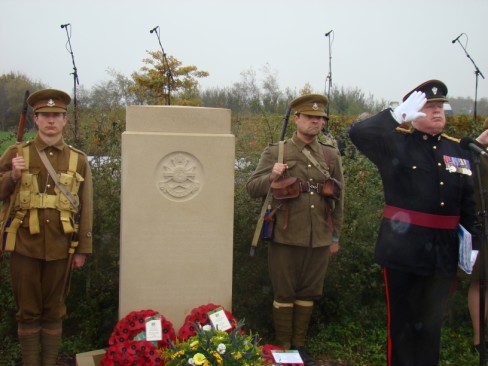 The Reveille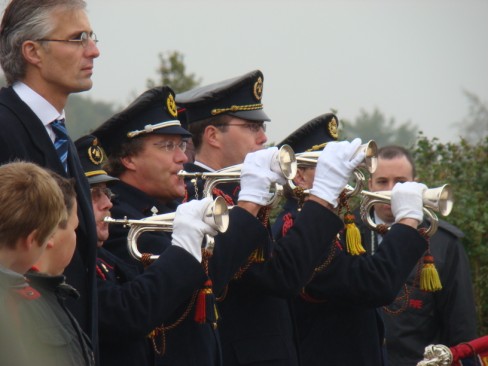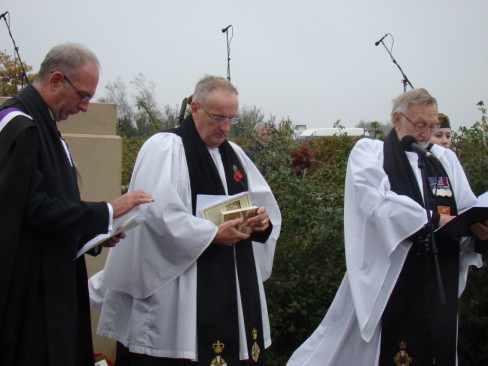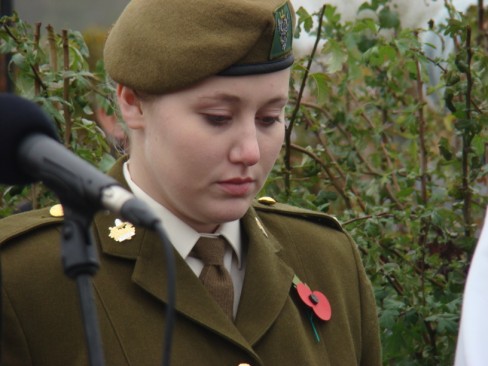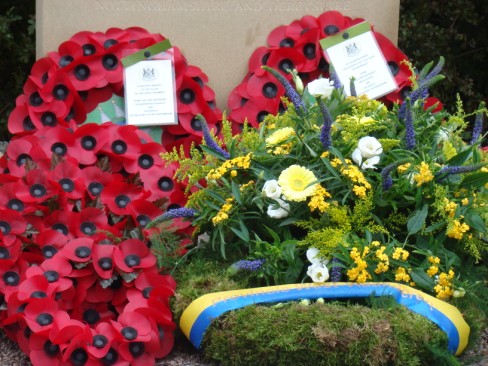 And finally the national anthems of Belgium and Great Britain.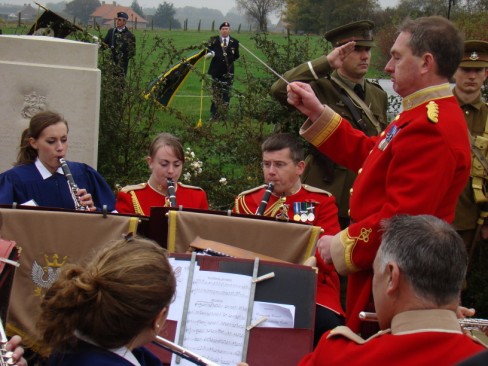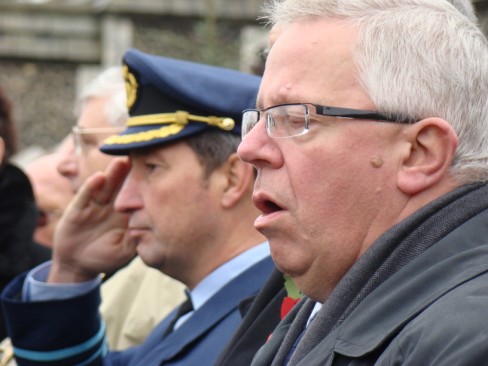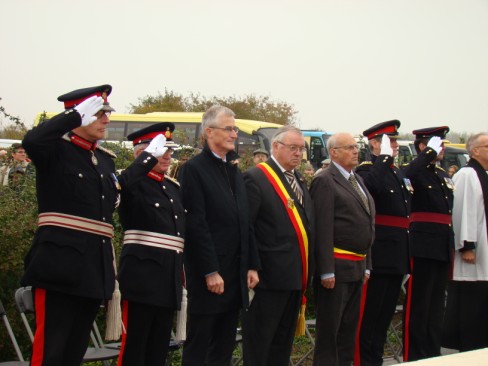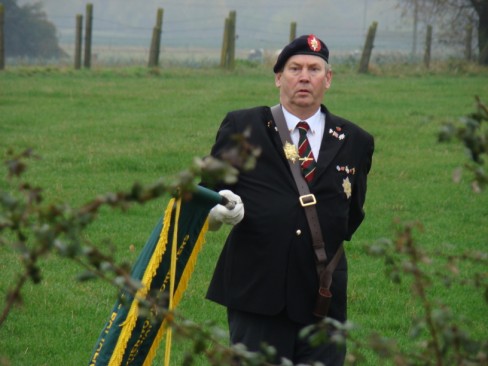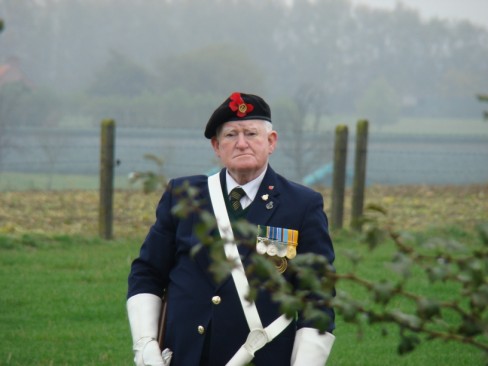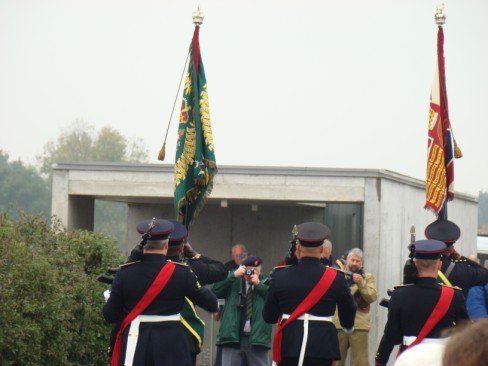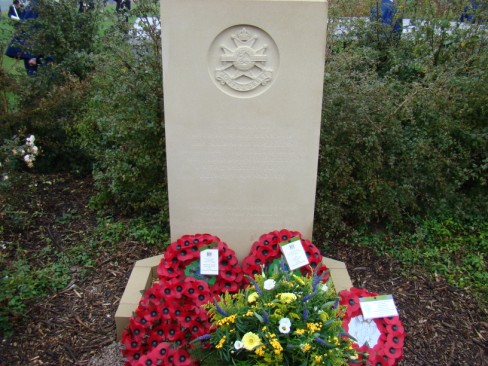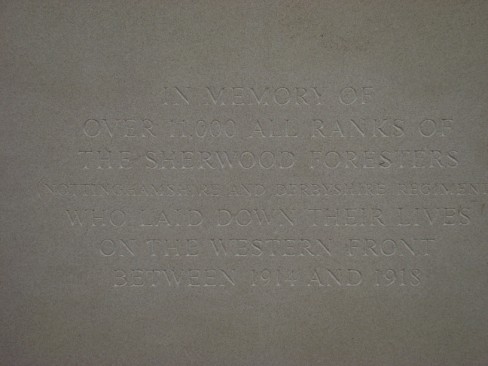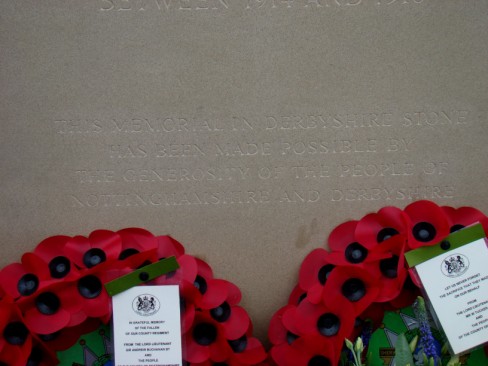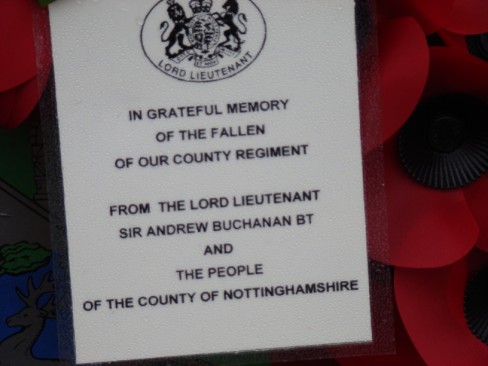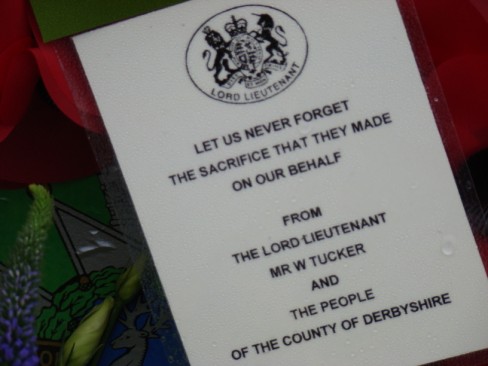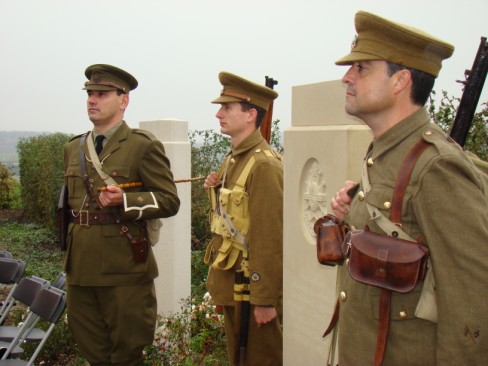 After the ceremony the guests moved towards the Zonnebeke school for the reception.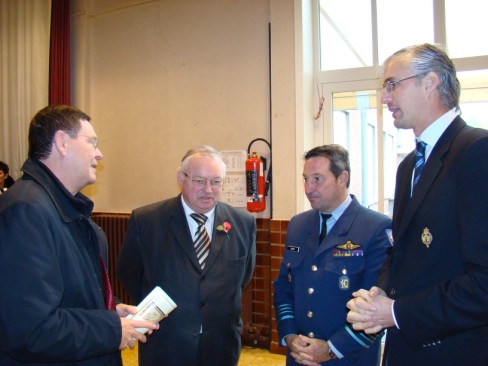 We see Mr. Benoit, chairman of the Last Post Association, in discussion with the Lord Lieutenants of Nottinghamshire and Derbyshire.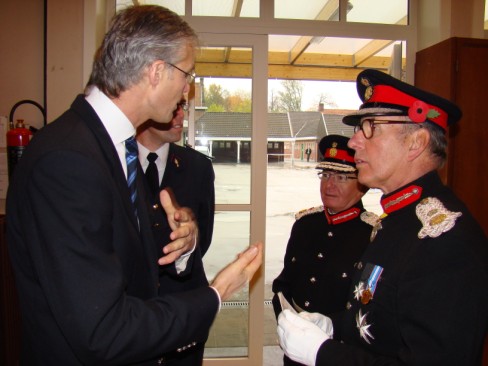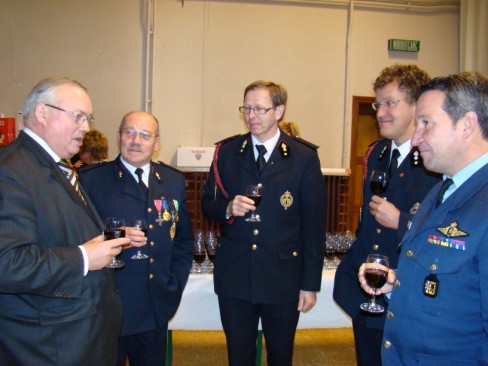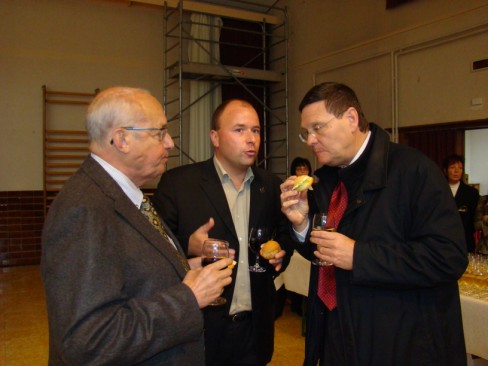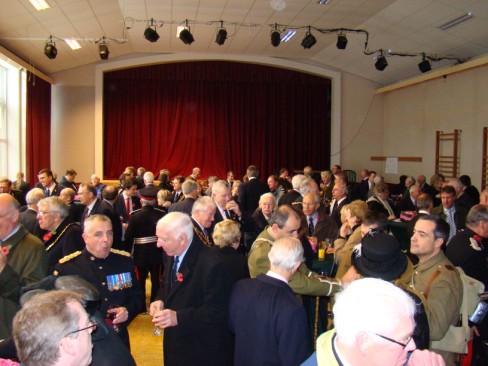 More and more people joined the reception.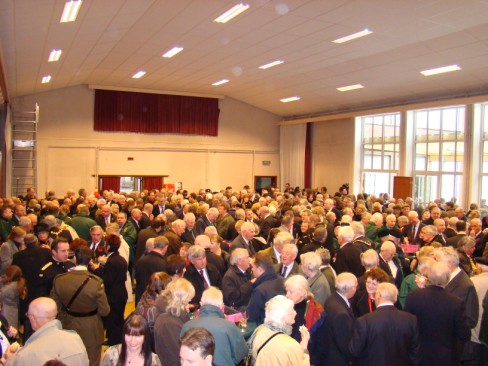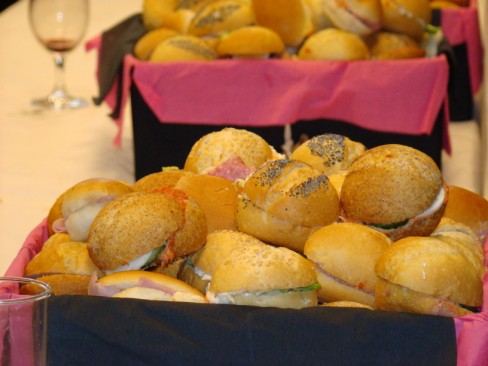 A musical part at the end concludes this event.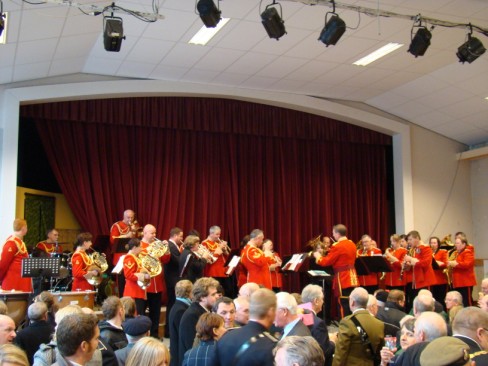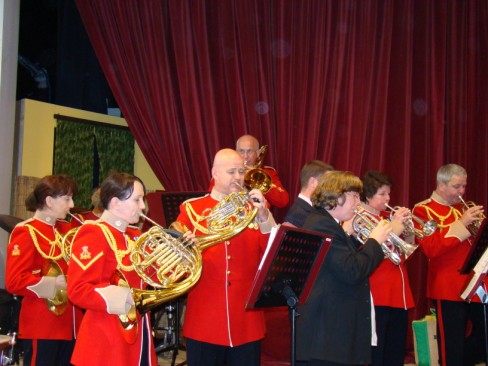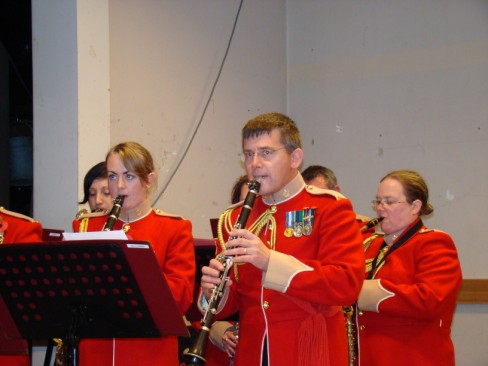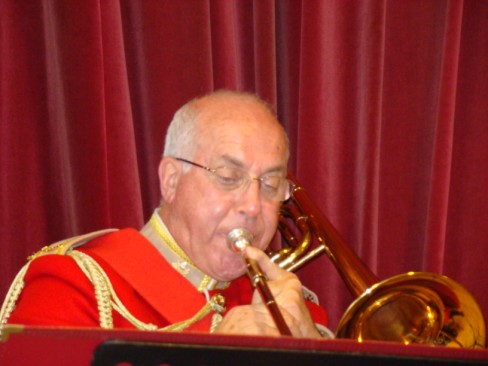 An extra picture received from Alan Derbyshire:
From left to right:- Peter Wiltshire, Rod Pritchard, Alan Derbyshire, all served with the Sherwood Foresters and the Worcestershire and Sherwood Foresters. The weekend we spent in Ypres will remain forever in our memories.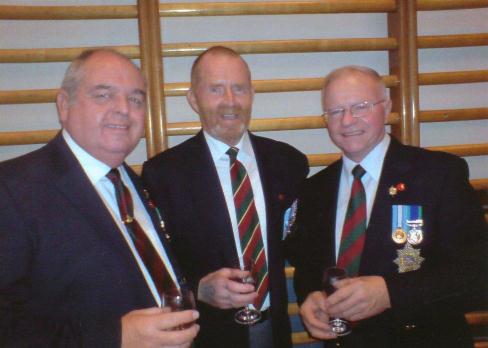 Deze rubriek staat open voor iedereen.
Ook jij kunt foto's doorsturen voor de rubriek "Je was er bij". Ons adres: info@westhoek.be
Everyone can send pictures for the pages "You were there". Our address: info@westhoek.be