Memorial service - Sint-Jan - 10/10/2009
In the morning of Saturday, October, 10th, 2009 a memoral service took place at Oxford Road Cemetery at Sint-Jan, Ieper. The service was held for Captain Clement Robertson VC and Private Cyril Sheldon Allen DCM who fought together in the Ypres Salient. They were part of the Motor Machine Guns, later the Royal Tank Regiment. They fought in the same tank during 1917. The family of both soldiers came together and the medals of both soldiers were reunited during the service.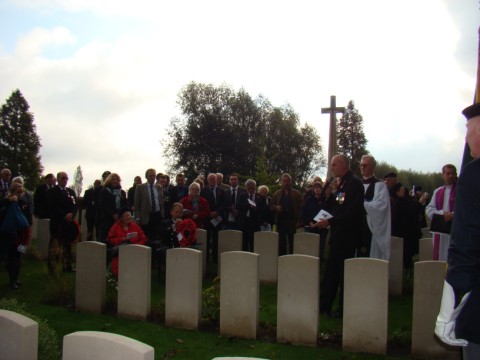 Mr. Chris Lock Royal Tank Regiment Association, and memorial sponsor of the Ypres Salient Tank Memorial at Poelkapelle.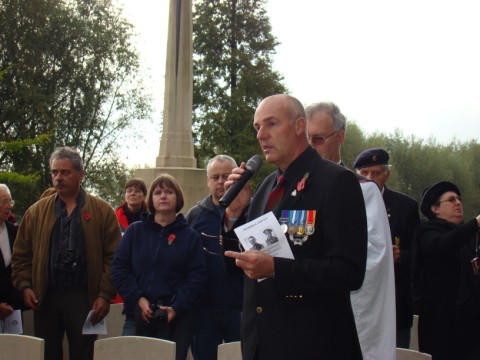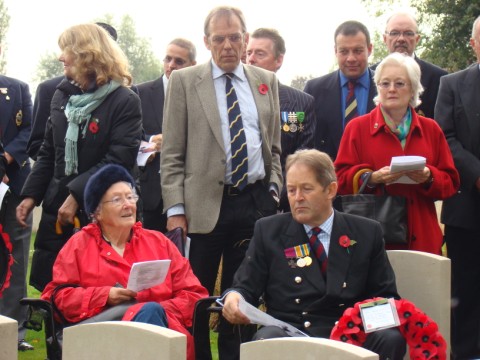 Call to attention by the Last Post Association buglers.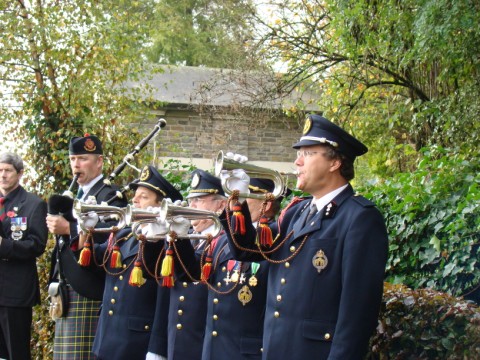 Address by a member of the family Captain Clement Robertson VC.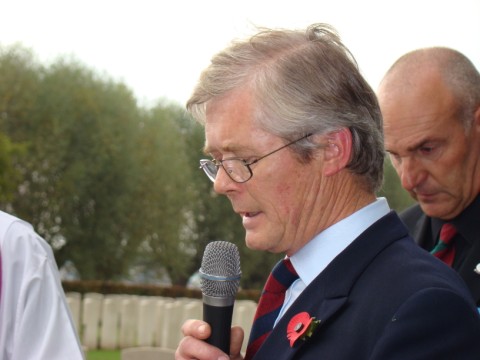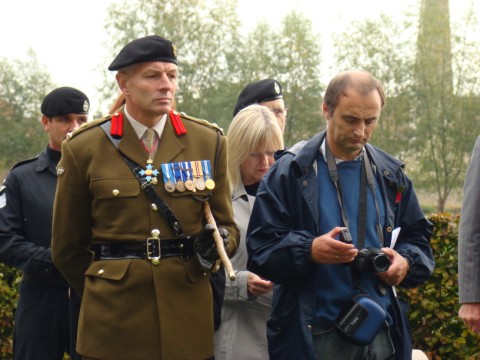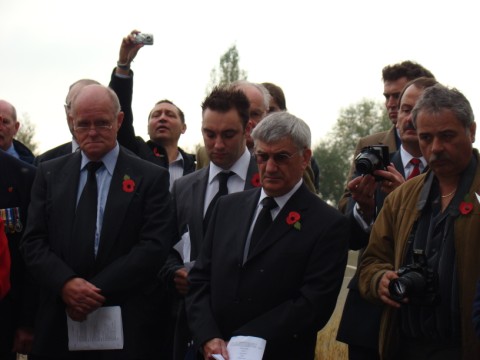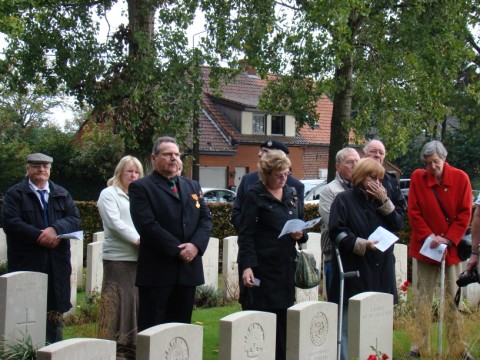 On the grave, the original Victoria Cross of Captain Clement Robertson VC.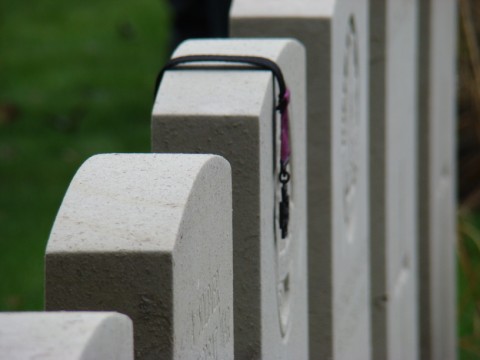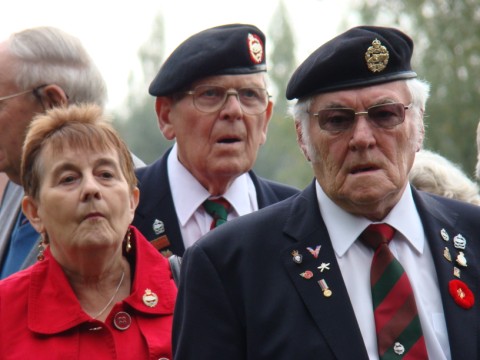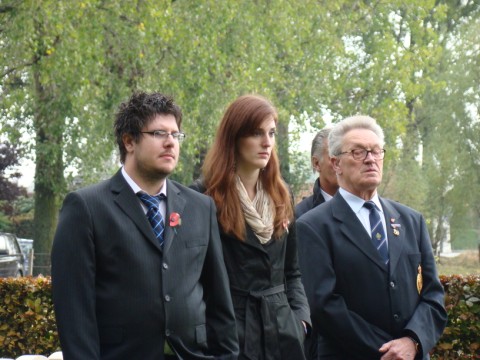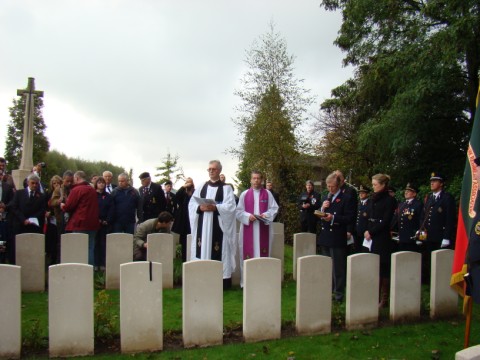 A lot op people attended the ceremony.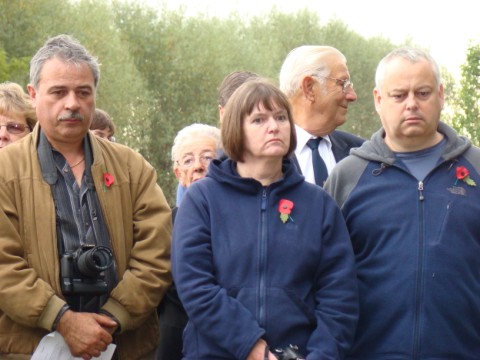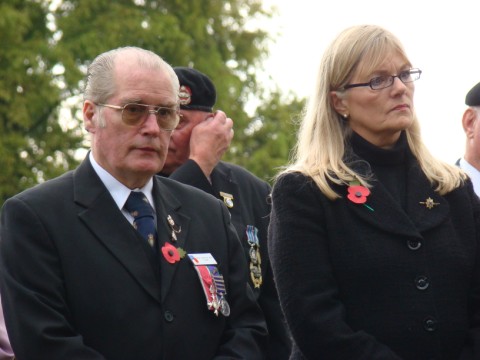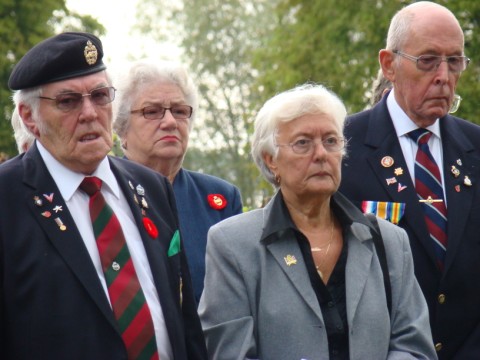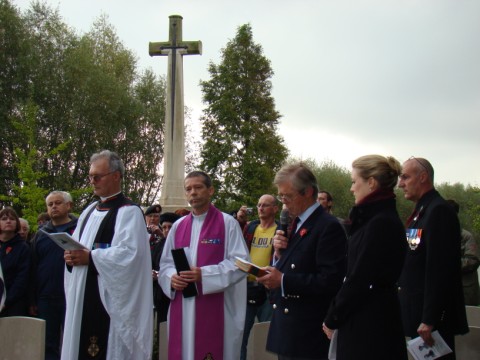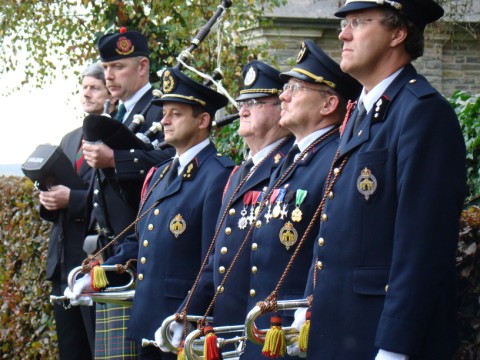 On the left Richard Van Emden accompanied by Jeremy Banning.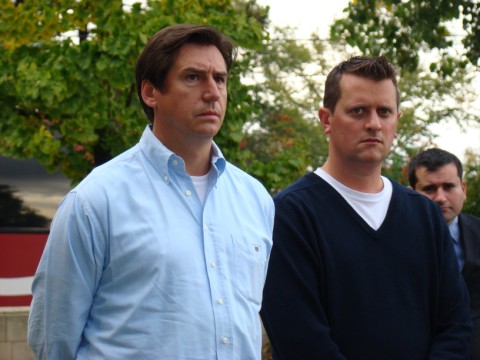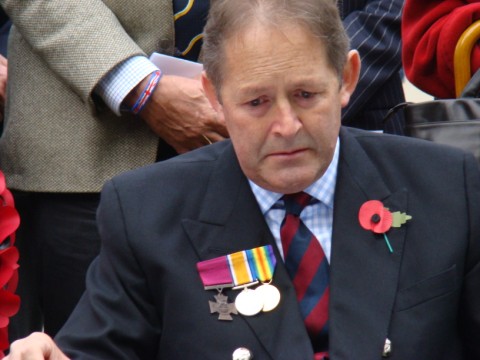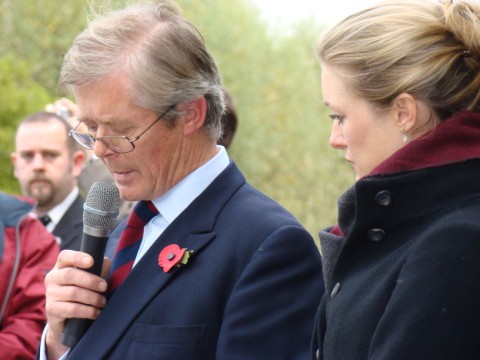 Johan Vanbeselaere.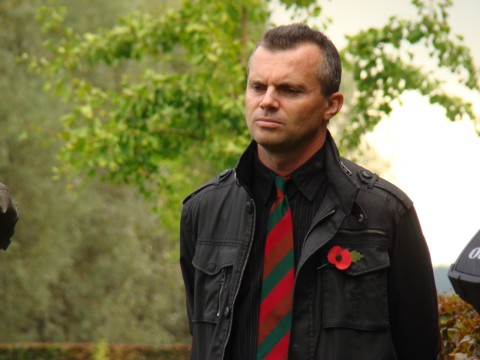 The case with the medals of Private Cyrill Sheldon Allen DCM, who fought together with Captain Clement Robertson VC.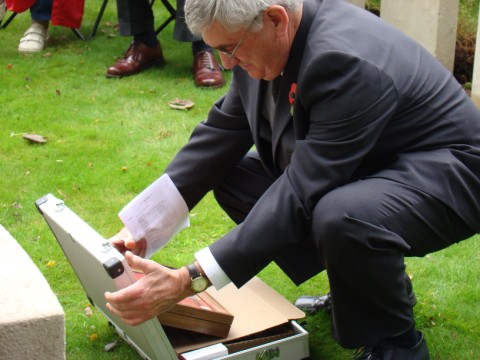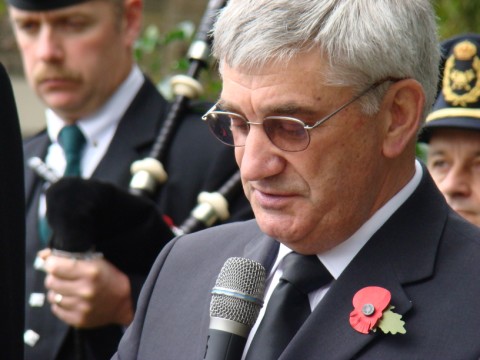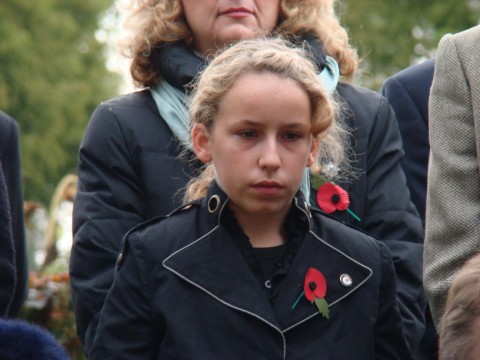 Prayers.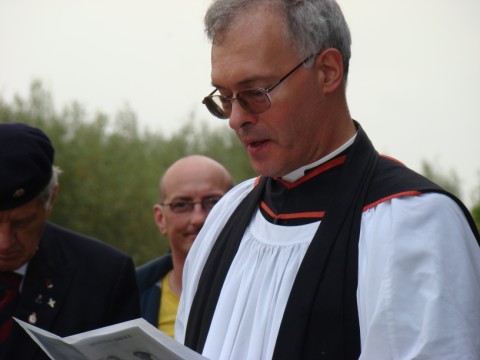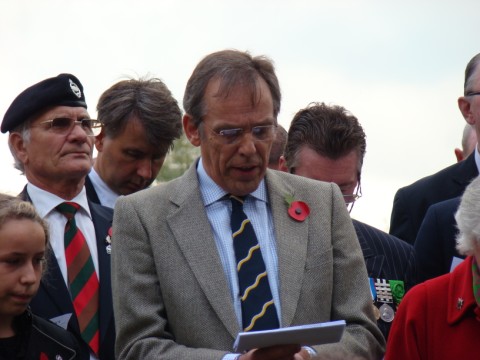 The Last Post.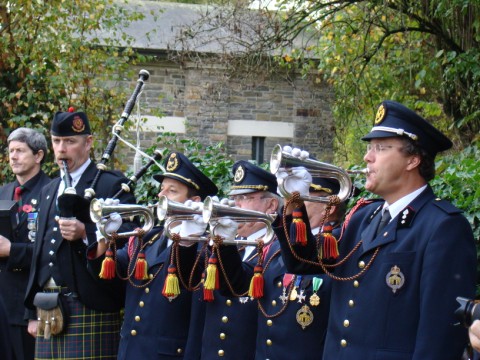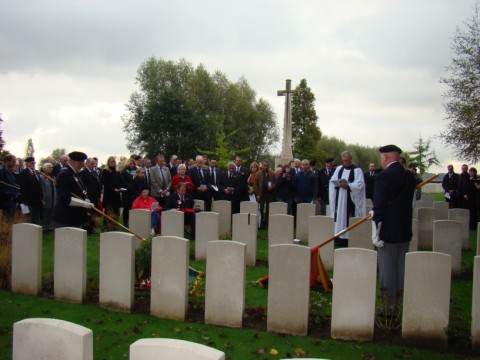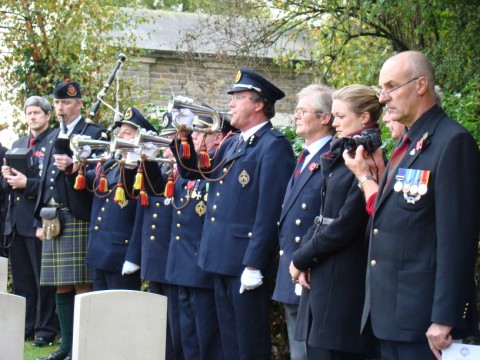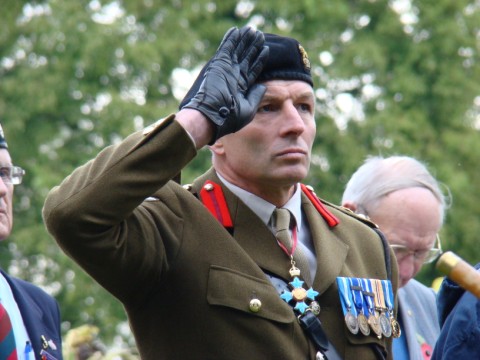 Followed by a lament by the Last Post Association Piper.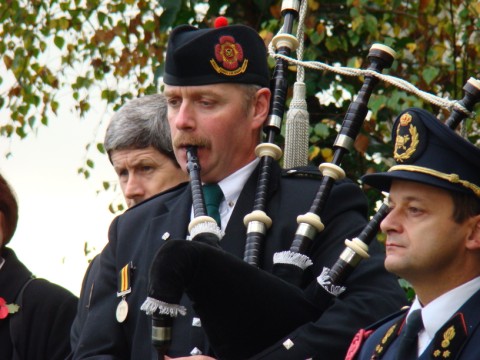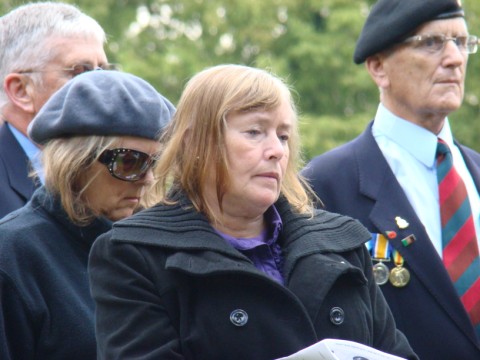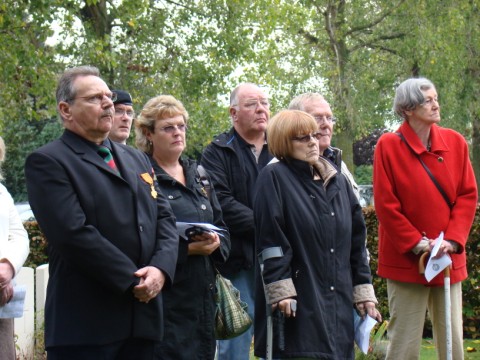 Laying of the wreaths.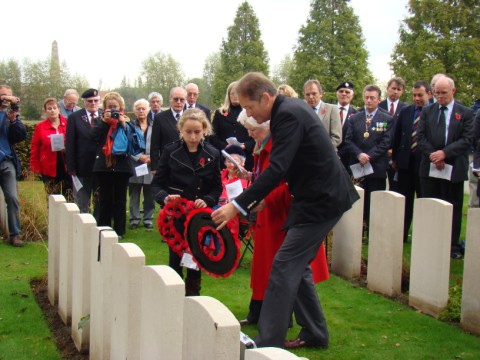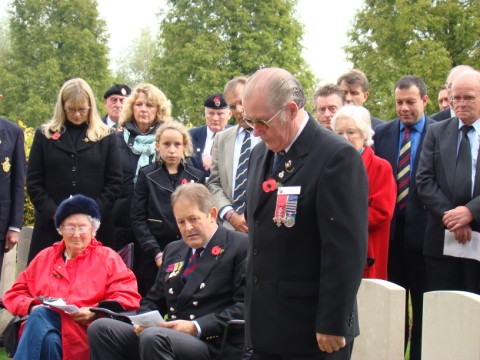 The Reveille.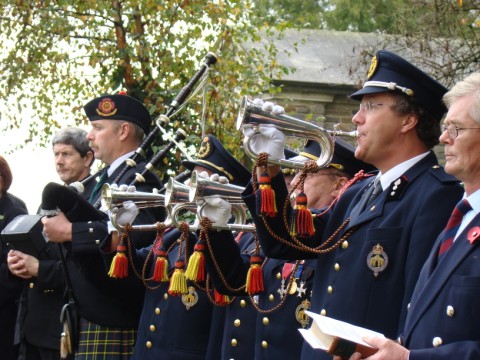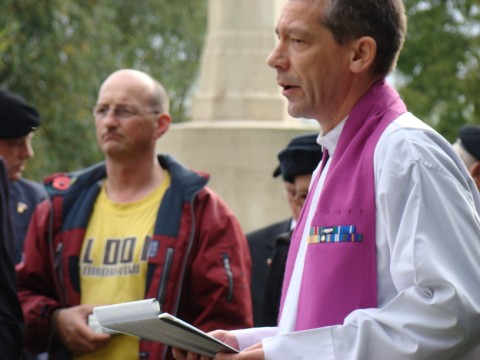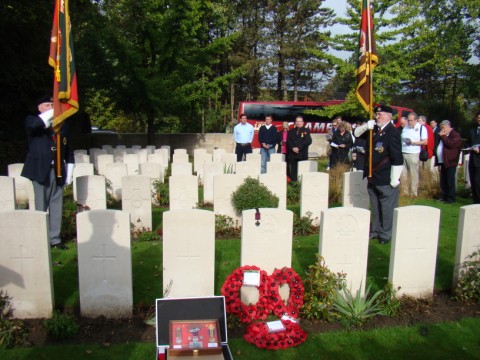 Both soldiers reunited after so many years.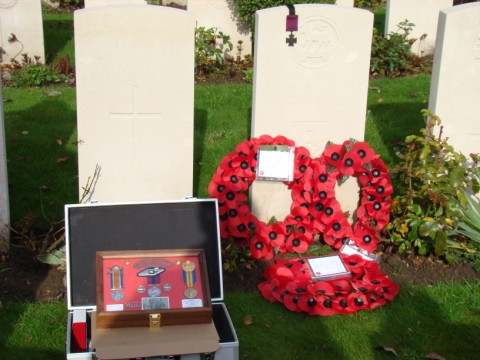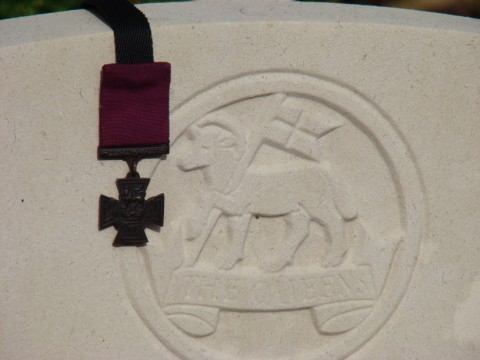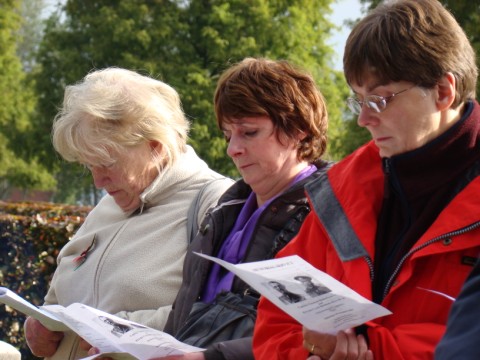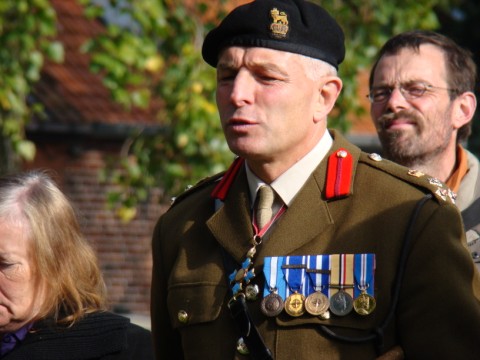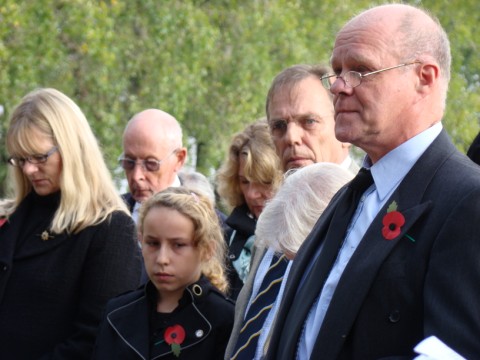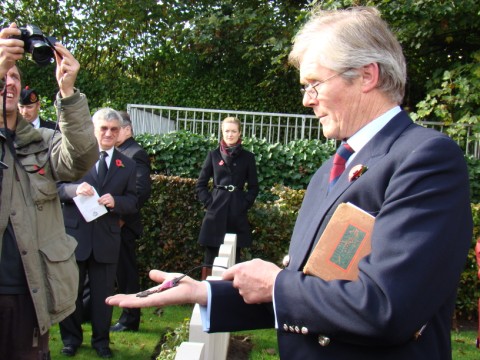 Presenting the Victoria Cross.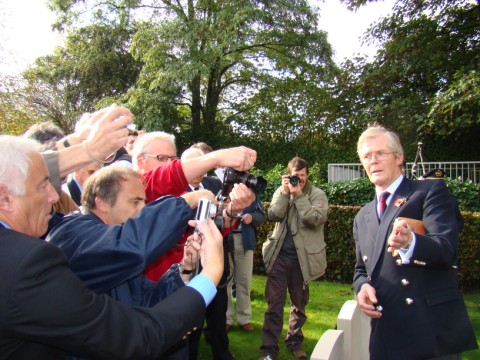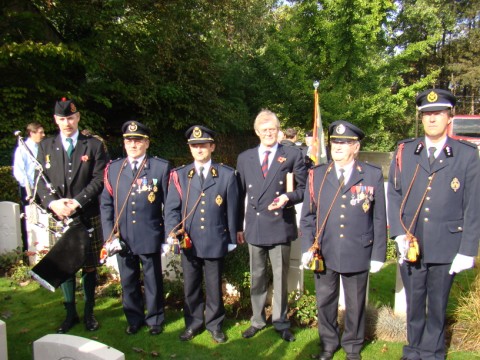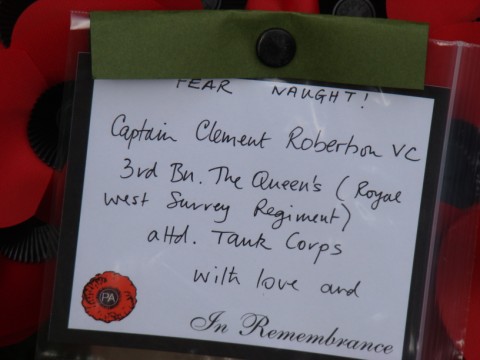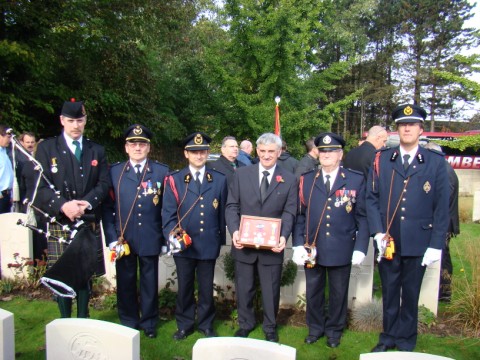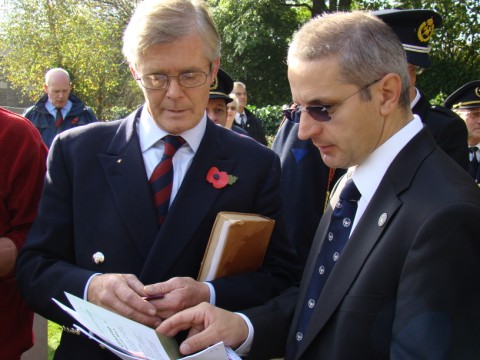 The medal box of Private Cyril Sheldon Allen DCM.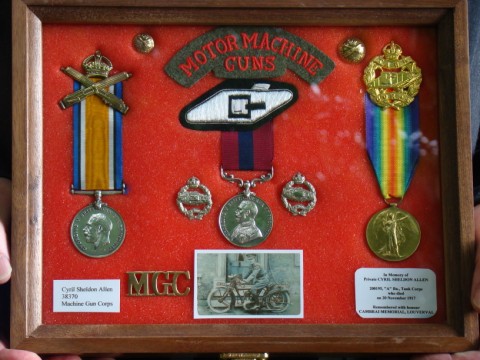 In this magnificent frame you can see from left to right (Info: Jacky Platteeuw):
British War Medal and cap badge from Machine Gun Corps
Distinguished Conduct Medal and cloth shoulder title from Motor Machine Gun, embroyded insigna Tank Corps. Above: buttons Machine Gun Corps. Next to effigie of the King: collar badges Tanks Corps. Beneath: brass shoulder title Machine Gun Corps.
Interallied Victory Medal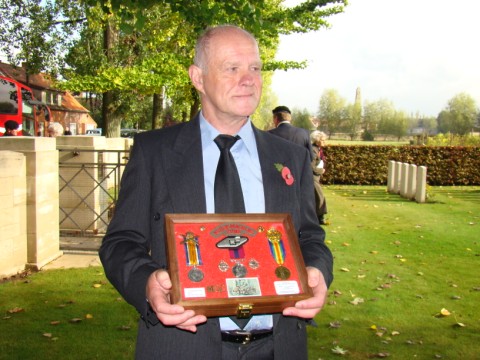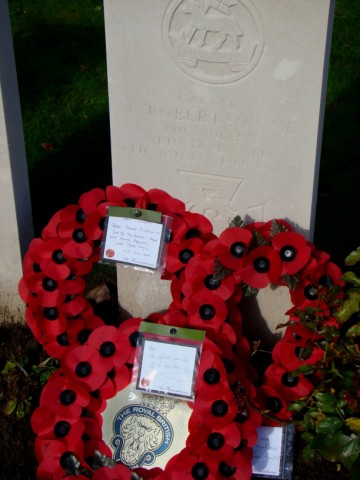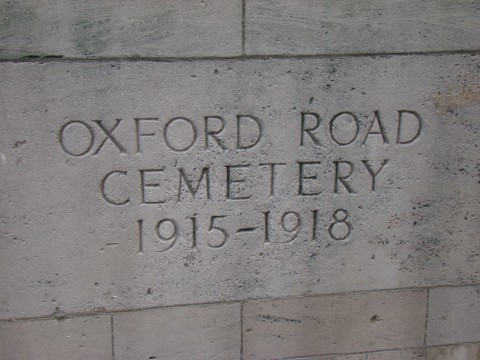 Meer info over C Robertson en zijn actie op 4 oktober kun je vinden in een uitvoerig artikel door F. Debergh.
Deze rubriek staat open voor iedereen.
Ook jij kunt foto's doorsturen voor de rubriek "Je was er bij". Ons adres: info@westhoek.be
Everyone can send pictures for the pages "You were there". Our address: info@westhoek.be